Not long ago, my second grader came to me in tears. He was upset that I wouldn't be able to chaperone his class field trip the next day because I had to work.
"I want you there. I want you to go. I want to be with my daddy."
I hugged him and assured him that we would take our own family field trip over the weekend. This compromise seemed to make him feel better, but it didn't make me feel better.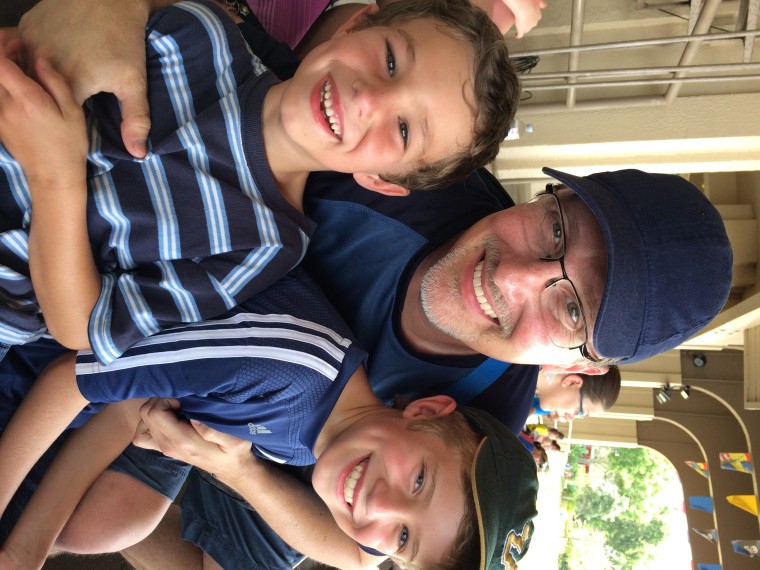 The ongoing conversation about work-family balance grew louder last week when two prominent CEOs, Indra Nooyi of PepsiCo and Mary Barra of General Motors, were asked about the inherent conflict working mothers face.
Kathie Lee Gifford and Martha Stewart weighed in on TODAY, as well. Opinions varied about the ability of working moms to strike a balance between their careers and the demands of motherhood.
No one asked me. But if they had, I would have told them that I want it all, too.

Watch related video: Can women have it all?
I'm a father, a husband and a writer. I want to be there — physically there — for my sons. I want to be a caring, supportive life partner and best friend for my wife. I want a career that pays me what my work, skill and experience are worth and that provides the kind of personal and professional gratification that comes from making a meaningful contribution.
That's what "having it all" means to me. Is that attainable?
I still don't know. Eight years into parenthood, my wife and I have settled into a series of compromises that — so far — seem to work for our family. We are fortunate that we both have jobs, that our children don't have to go hungry, and that they are healthy and happy. Our basic needs are met, and we do spend quality time with our sons every day.
In a lot of ways, we do have it all. For that, we are grateful.
Yet, when my son comes to me in tears because he knows I won't be able to go on a class field trip, it rips my heart out.
I'm part of the "quiet revolution" that the Boston College Center for Work and Family highlighted in its 2013 report, the New Dad: a Work (and Life) in Progress. I never have felt restrained by traditional gender roles. From the moment I became a father in 2005, I knew the most important thing I could do for my kids was to be there to guide them and support them.
"You're not alone," said Scott Behson, a professor of management at Fairleigh Dickinson University who also writes about work-family issues at his own blog, Fathers, Work and Family.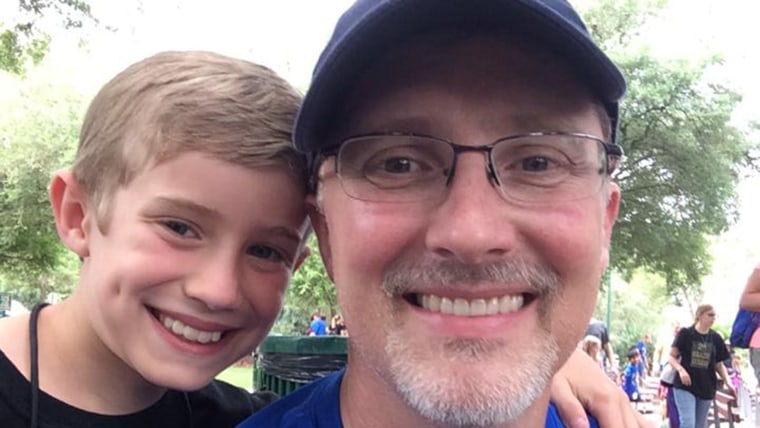 A 2013 Pew Research poll showed that 58 percent of Americans believe it is "extremely" important for fathers to provide values and moral guidance to their children, while 41 percent believed that providing financial stability should be one of a father's main roles.
Those statistics confirmed what I felt intuitively. Even though our family needs my income to make ends meet, I'm not the only dad out there who wants to do more than climb the corporate ladder and pay the bills.
Instead of seeing family life and work life as forces in conflict, we should try to recognize how each aspect of our lives can enhance the other, Behson says.

Easier said than done, of course. It's hard not to resent the demands of the job when your son comes to you, crying, because you can't go on a field trip.
How do we make it work? Sometimes, we don't. Like every family, we do the best we can within the given time constraints. Some days, our lives hum along like a well-tuned minivan. Other days, we chug and creak along like the big yellow bus that carries my boys to school each morning.
Is "having it all" possible? Maybe not, but it is a goal worth pursuing, for moms and dads alike.
Carter Gaddis is a writer and journalist whose work has appeared in the Tampa Tribune, Parenting Magazine, and other online publications. He lives with his wife and two sons near Tampa, Florida, and writes about fatherhood at DadScribe.com. Find him on Twitter, Facebook, Pinterest and Instagram.