/ Source: TODAY Contributor
When their son Logan was born in October 2013 with severe kidney damage, parents Joshua and Tara Kaplan felt like life had turned upside down.
Upon learning that both of Logan's kidneys were failing, the Merrick, New York, family began mapping out a treatment path for Logan that would lead to him receiving one of his dad's kidneys through a transplant.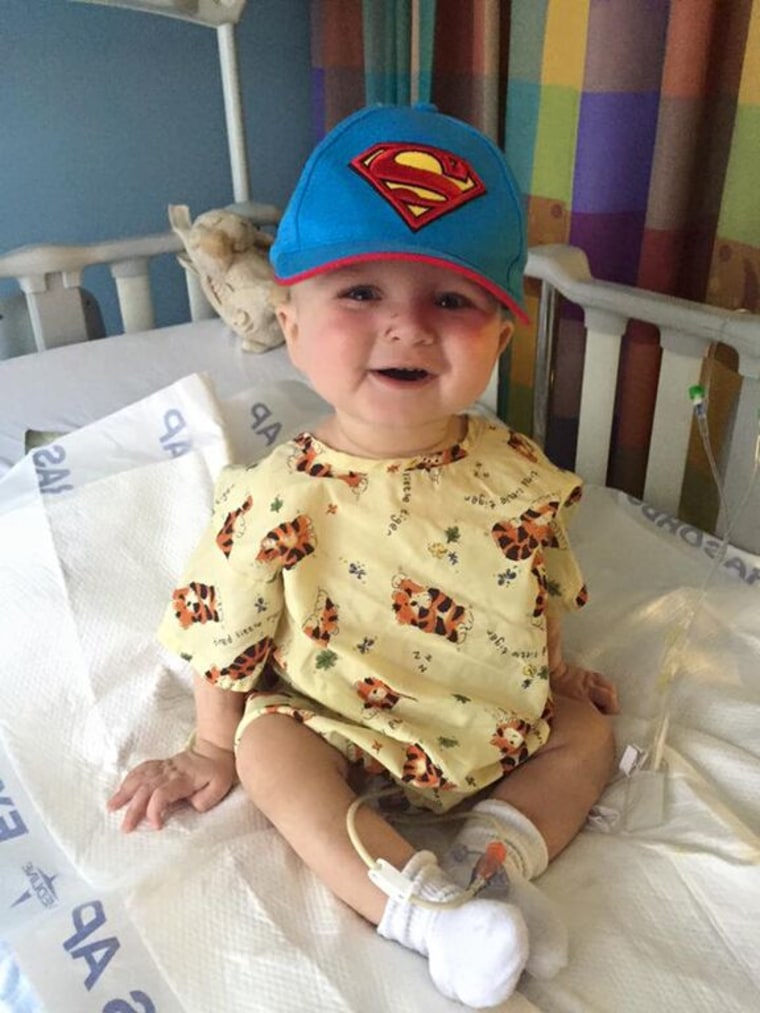 "Before Logan was born, we had no idea of how rare kidney disease was in children and how rare Logan's condition was," said Joshua. "I spent many years in construction and I always thought I could fix anything when it came to a house or machine, but when my son was born, I knew I could not fix him."
Childhood kidney disease is, indeed, rare. According Sean Roach, public relations manager at the National Kidney Foundation, of the more than 100,000 people waiting for a kidney transplant in the United States, only about 1,000 are under the age of 18.
"Often parents will be the first to step up to offer to be an organ donor for their child, but unfortunately, they are not always matches for their children," said Roach.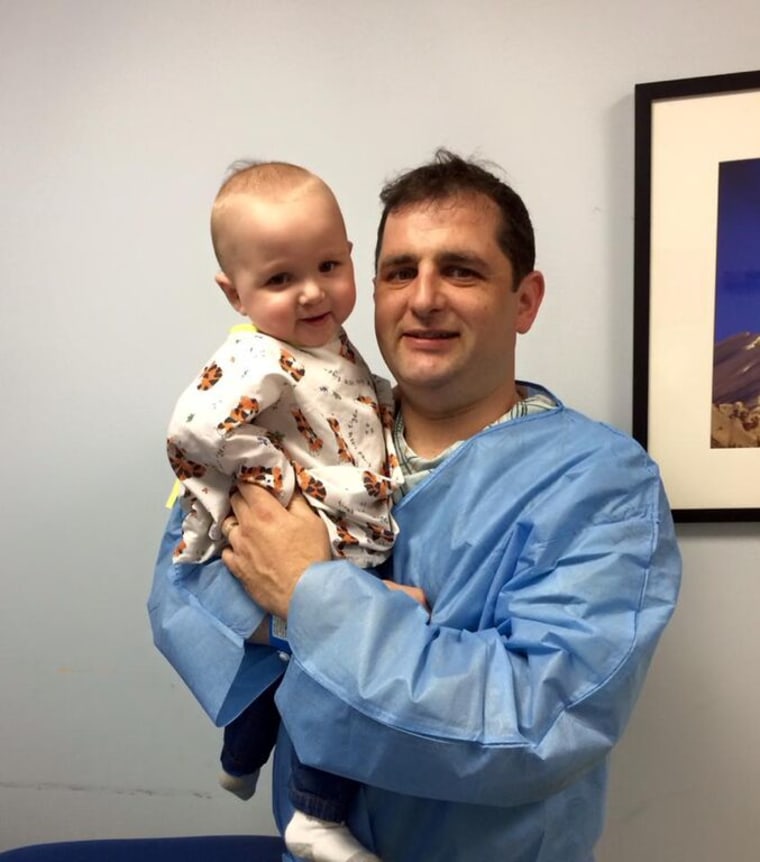 Doctors told Joshua and Tara that Logan would need to reach a weight of 20 pounds before his body could accept a kidney transplant from an adult donor. As Logan grew and developed, Joshua says the doctors on their transplant team suggested living kidney donation, as the outcomes of such surgeries are typically more successful. Since Joshua shared a blood type with his infant son, he began the testing process, and was relieved to learn he was a good match to donate a kidney to Logan.
"In April, at 18 months old, Logan reached the goal weight and the transplant surgeons determined that he was ready for surgery. The transplant was scheduled for May 26, at 19 months old," said Joshua. "Both of our surgeries were successful— I was discharged from the hospital two days later, and Logan one week after surgery. Overall, Logan and I are recovering well. When I think back on his journey it comes with a mix of emotions, some good, some bad, but most of all gratitude that we were given the chance to know and love this incredible and strong little boy."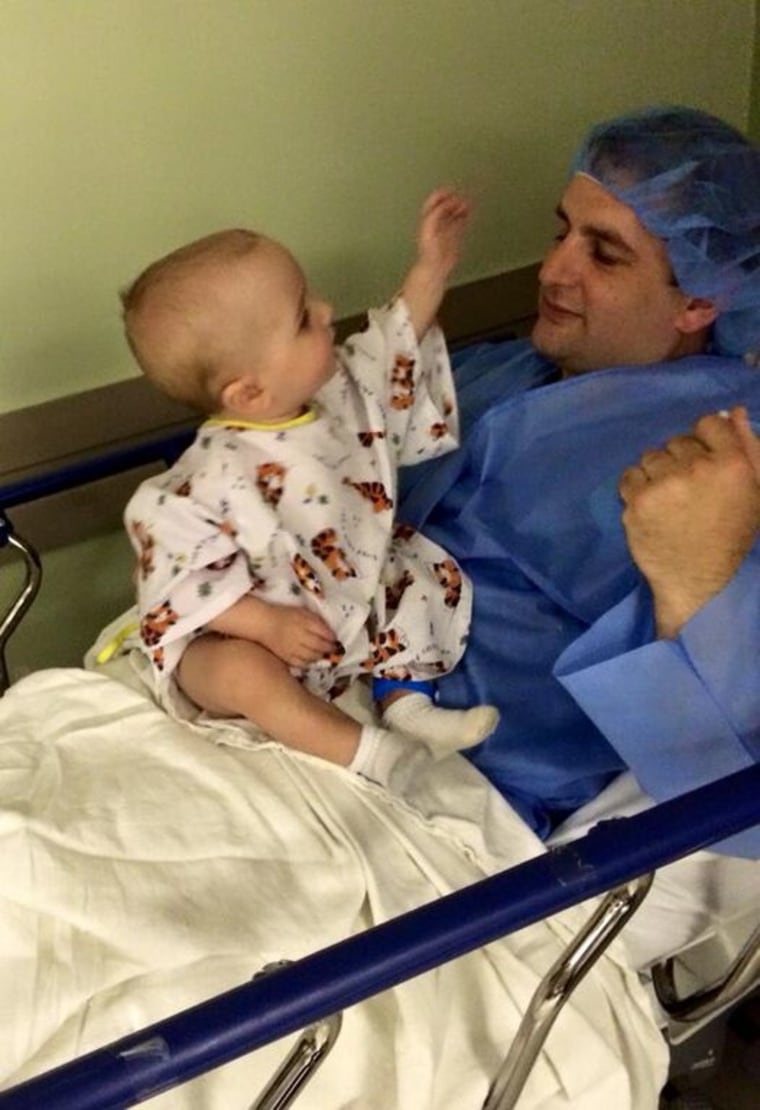 The Kaplans have kept family and friends updated on Logan's condition via their Facebook community – Love & Life for Logan. In a recent post to the site, Tara expressed their gratitude for the success of the transplant.
"Logan truly has a smile that could light up a room and is so charismatic he could capture your heart in a short time… He makes us smile and feel so loved every day, even on the hard ones. We are so grateful that he is getting his second chance at life," Tara wrote.
Joshua says that while the successful transplant will help Logan live the most normal and healthy life possible, he will be on anti-rejection medication for life and will be seeing doctors for check-ups often.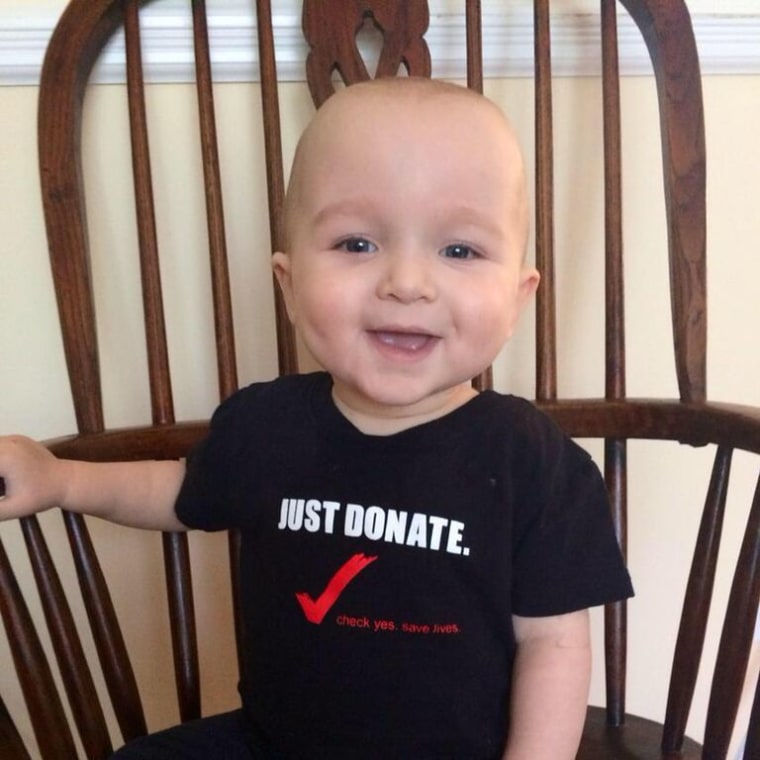 Joshua's lifelong friend, Life of Dad co-creator Patrick Quinn, posted a photo of the father-son pair to Facebook on the day of the transplant, wishing his friend luck and sharing the example of "the love of a father" with readers.
"We shared the photo because many fathers out there know that they would do anything and everything for their kids. Here we have someone who is doing just that – he's literally giving a piece of himself in order to help his son get better. His sacrifice is a real testament to the love of a dad," Quinn told TODAY Parents.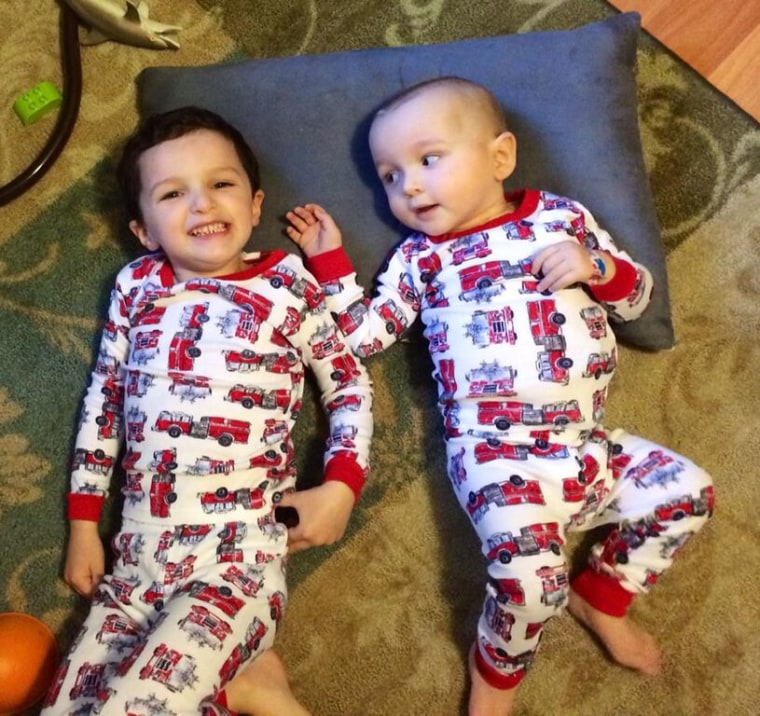 The Kaplans, who also have a 3-year-old son, Noah, say they consider themselves lucky. And, they are looking forward to the next chapter of their lives, where they can get back to normal and allow Logan to enjoy life as a typical kid.
"The whole experience of the donation — as far as the surgery itself and the healing process — isn't easy, but it's all worth the chance for my son to have a healthy life. There will always be a special bond between Logan and I. Thankfully, he will probably not remember the multiple surgeries, blood transfusions and countless dialysis sessions as he gets older — but he will have the scars to remind him of the battle he has overcome," said Joshua.