The only thing sweeter than watching an athlete reach their Olympic dreams is watching their parents cheer them on!
The internet has been getting especially emotional over some dads rooting on their Olympian kids in Pyeongchang — notably Jong Jin Kim, the father of 17-year-old Chloe Kim.
He held up an adorable sign in support of his daughter, complete with a hand-drawn pink heart.
And he went ecstatic when she won the gold medal in the women's half pipe.
Chloe Kim's dad also celebrated with Ken Gold, the father of Chloe's fellow medalist Arielle Gold.
Meanwhile, Jamie Anderson's dad was overcome with emotion when his daughter won her second slopestyle gold medal.
She paused to greet her beaming dad in the stands.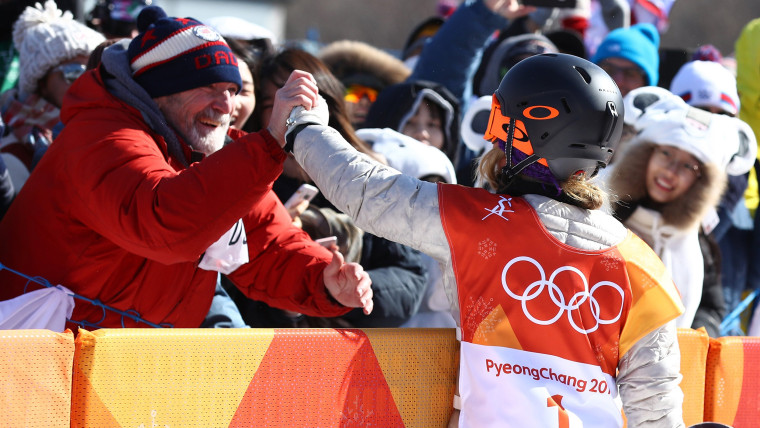 Then there's Kweku Biney, the father of speed skater Maame Biney. He made multiple creative signs, including one reading "Kick Some Hiney Biney" and another with an adorably chemistry-themed dad pun. We see you, Mr. Biney, and we love you.
The parents of Canadian freestyle skier Mikael Kingsbury also went bananas when their son crossed the finish line at the men's moguls event, winning gold.
And Red Gerard's dad (along with the rest of his family) couldn't hold in their excitement on the sidelines. Gerard, 17, took home the gold medal in men's slopestyle snowboarding, making him the youngest American male gold medalist in the Winter Olympics since 1928.
As much as we love cheering on the Olympians, we love seeing those parents just as much!