Most dads feel a combination of joy and pride when it's time to walk their daughter down the wedding aisle. For Paul Daugherty, a sports columnist in Cincinnati, Ohio, these feelings were especially strong.
His only daughter, Jillian, has Down syndrome. Last June, at the age of 25, she married her longtime boyfriend, Ryan Mavriplis. As an assignment for The Mighty, a website focused on inspiring stories pertaining to people with disabilities and diseases, Daugherty penned a letter to his daughter. Set on the day of her wedding, the letter is a gorgeous tribute to Jillian's remarkable accomplishments, and a pledge of her father's relentless faith in her abilities.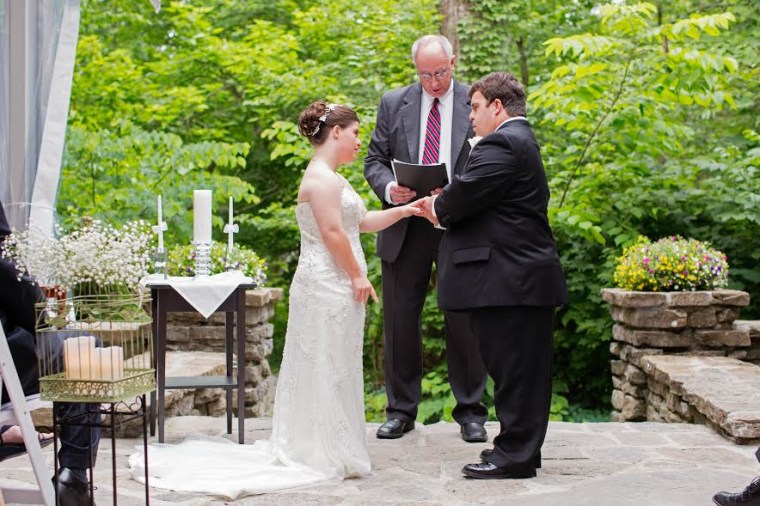 "Do you remember all the stuff they said you'd never do, Jills? You wouldn't ride a two-wheeler or play sports. You wouldn't go to college. You certainly wouldn't get married. Now… look at you." Daugherty wrote in the 700-word letter.
RELATED: Madeline Stuart won't let Down syndrome stop her from pursuing a modeling career
Jillian's whole life up until now has been a series of standout successes. She's done just about everything many people said she'd never be able to do, including live on her own, graduate from college and hold a job.
"When Jillian was born, a host of well-meaning hospital types gave [my wife and Jillian's mother] Kerry and me a stack of 'informational'' pamphlets that purported to tell us what Jillian probably would not do: Read, attend typical schools, ride a two-wheeler, etc," Daughtery told TODAY.com. "We tossed them all in the trash. We would allow Jillian to define Jillian. Same as we had with our 'typical' son, Kelly, Jillian's older brother."
RELATED: 'Words matter': Mom of baby with Down syndrome confronts rude comments
Though Jillian was always proving to her dad that she was capable of living a normal life in an extraordinary way, Daugherty still had his fears for his daughter's future. Teaching her to ride a bike was one thing, but socializing was a less predictable matter.
"My fears for Jillian were specific," Daugherty said. "I knew Kerry and I could get her educated. Kerry learned the law, and wielded it like a cudgel. We could make teachers teach her. What we couldn't do was make her peers like her."
Daugherty recounts a heartbreaking moment in Jillian's adolescence when she told her parents that she didn't have any friends.
"I was beyond crushed," said Daughtery. It was around this time that he began to doubt whether Jillian would have a happy social life — let alone a happy love life.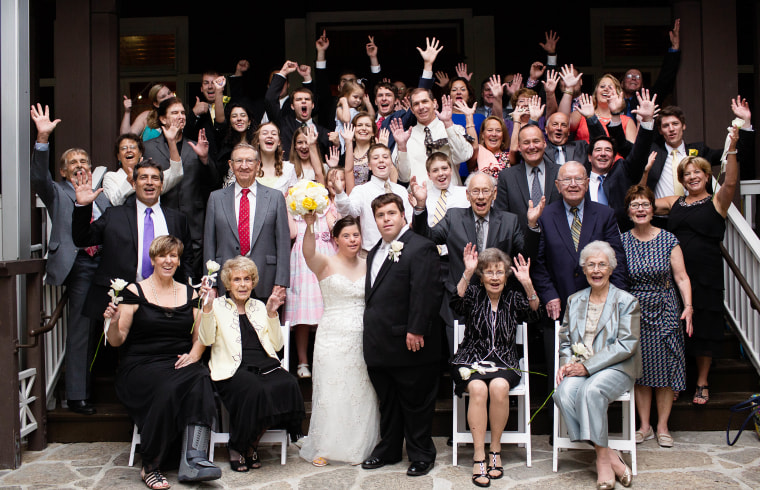 "He is a perfect gentleman still. Ryan appreciates our daughter, and treats her that way," he said. "What else can we ask of a son-in-law?"
And what more can Ryan ask of a father-in-law? Read the rest of Daugherty's letter to Jillian here, and for more of his tributes to Jillian, check out his book, "An Uncomplicated Life."