Coping with the loss of a loved one is a deeply personal process. What works for one person may not work for another. But we must keep trying new processes of grieving. We just might end up inspiring someone else who has suffered a similar loss.
Whether he intended to or not, this is what Cincinnati dad Ben Nunery has done.
In 2013, he and his then-3-year-old daughter, Olivia, posed for a series of photographs that recreated pictures he had taken with his wife, Ali, whom he'd lost to cancer two years earlier.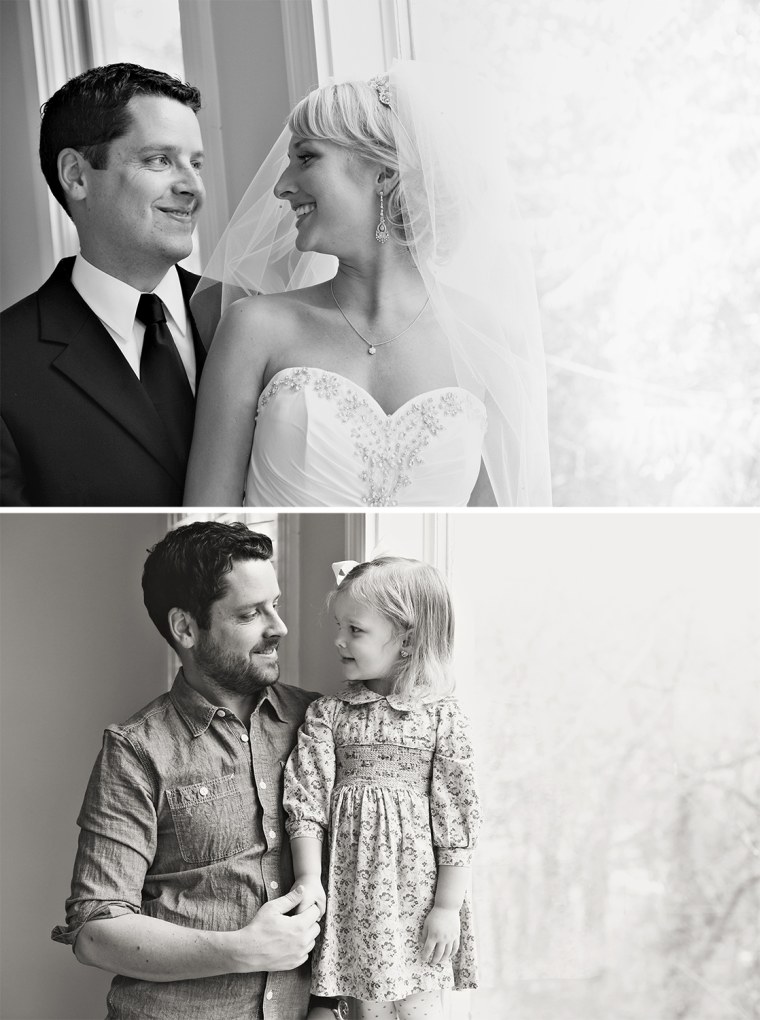 RELATED: Grieving husband plants 4 miles of sunflowers to honor late wife
In the pictures, shot by Ali's sister Melanie Pace, Olivia appeared like a miniature version of her mother, posing beside her dad just like her mom had when the two were newlyweds starting their life in a new home.
At the time, Nunery told TODAY.com that he took the photos to say farewell to the house — he and Olivia were moving out — and to remember the wonderful memories he and Ali made there.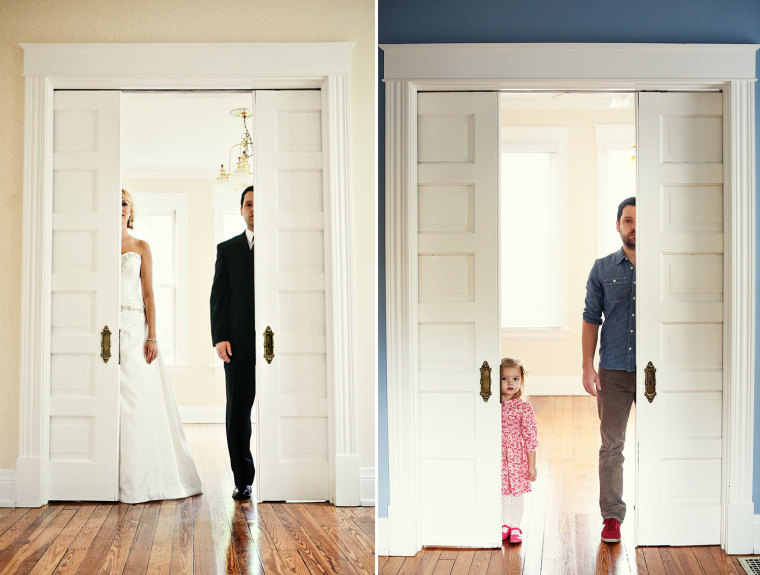 Meanwhile, that same year, a man thousands of miles away in Brazil suffered a similar tragedy.
Rafael Del Col, 35, lost his 27-year-old wife, Tatiane Valques, when she was killed in a car accident. They had a 2-year-old daughter together, Raisa.
According to his blog, Del Col was inspired by Nunery's photos and organized a similar shoot with himself and Raisa.
Like Nunery, Del Col put the recreated pictures with Raisa next to those taken with Tatiane. The adorable toddler even wears jewelry that belonged to her mother.
TODAY.com made several attempt to reach Del Col for comment, but he didn't respond.
Nunery, though, says he was delighted to see that his project inspired another grieving husband.
RELATED: 40 years later, couple recreates wedding photos from 1975
"I've seen his photos and they are beautiful," Nunery, 36, tells TODAY.com. "I hope that sharing his deep love for his daughter and his wife with the world helps him in the same way it has helped me."
"Being a widow or widower is such a lonely experience and just knowing that there are people out there that share that grief takes some of the loneliness away," he says.
As for Olivia, who is 5-years-old, Nunery says she is doing great, and have both adjusted to their "new reality." Nunery is a vice president at a marketing agency in Cincinnati, and they live right across the river in Fort Thomas, Kentucky.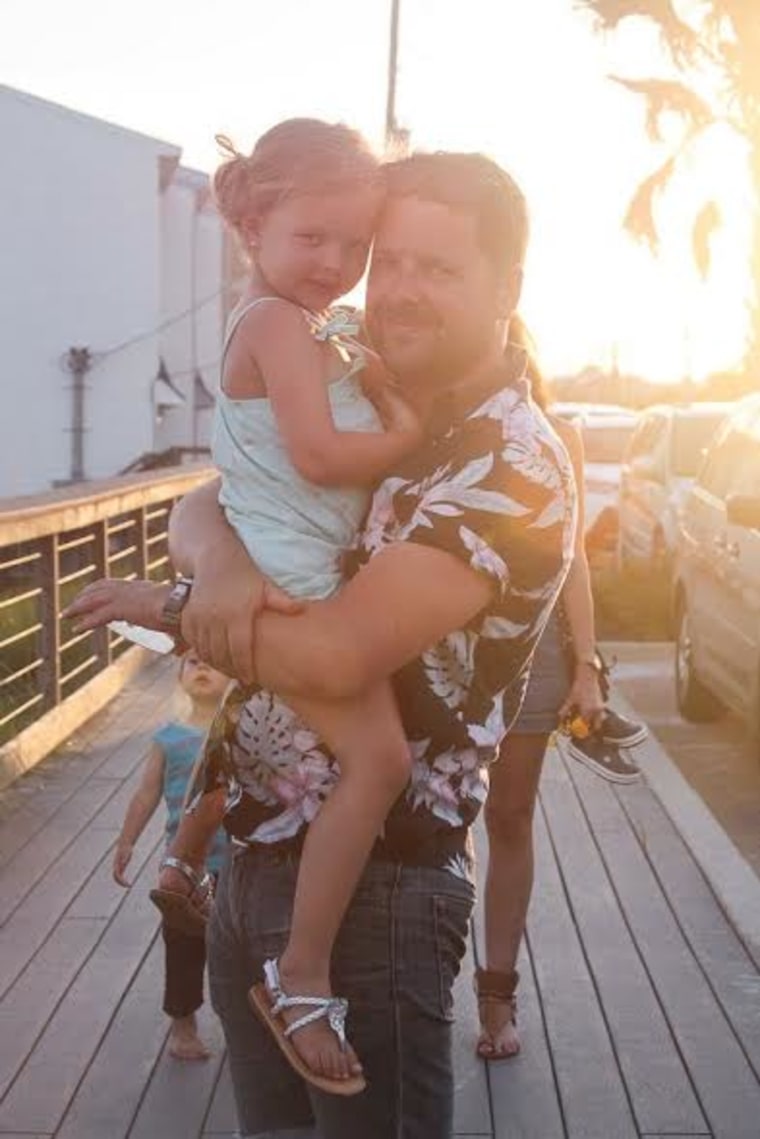 They family has been encouraged by the supportive messages they received from people who were moved by their photo series.
"[The messages] not only helped me personally but, I believe, helped those that were reaching out to me simply by sharing their own stories with someone that could understand," he said.
RELATED: Lost, then found! Widower breaks down hearing late wife's voice on phone message
Nunery has even found what he may have once doubted was possible: a new love.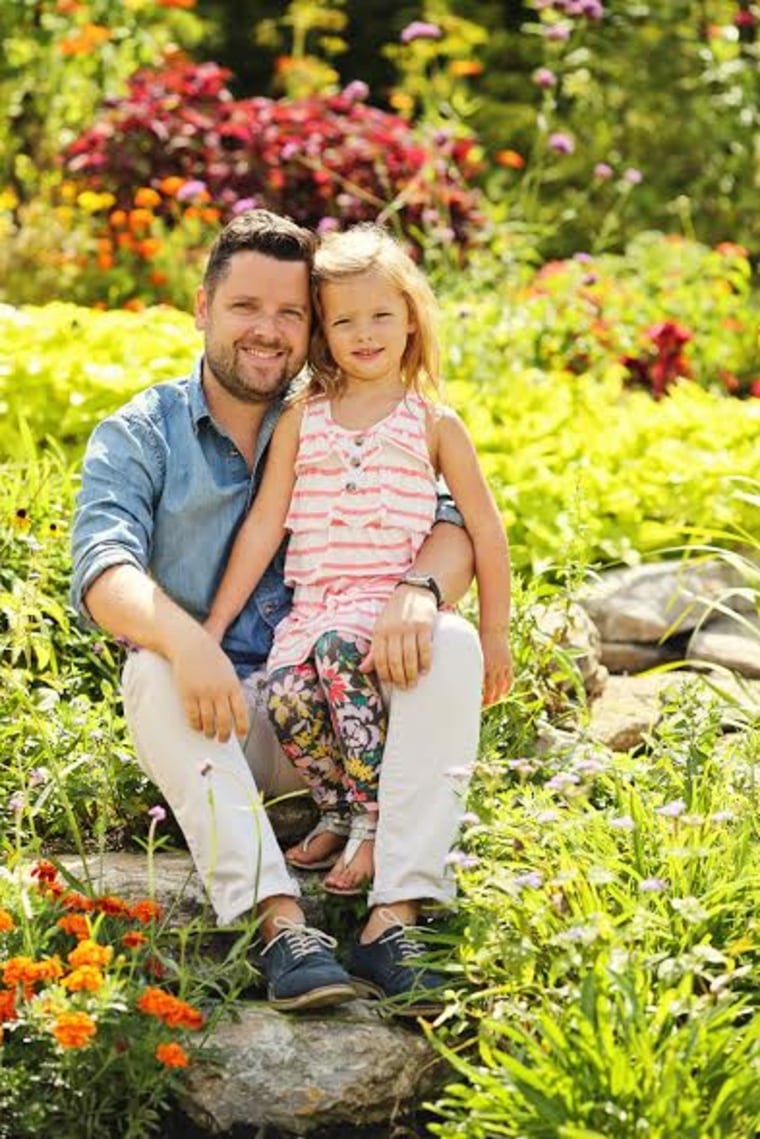 He's been dating a new woman for around a year, a mom to a 2-year-old boy who is also a recent widow.
"I knew her husband as well, so the whole story of how our lives have come together is a long one and pretty hard to believe," Nunery says.
"We are really happy together and are able to support each other in so many ways that we wouldn't have with anyone else."
Meanwhile, Nunery has some new photos with Olivia, which he's shared exclusively with TODAY.com.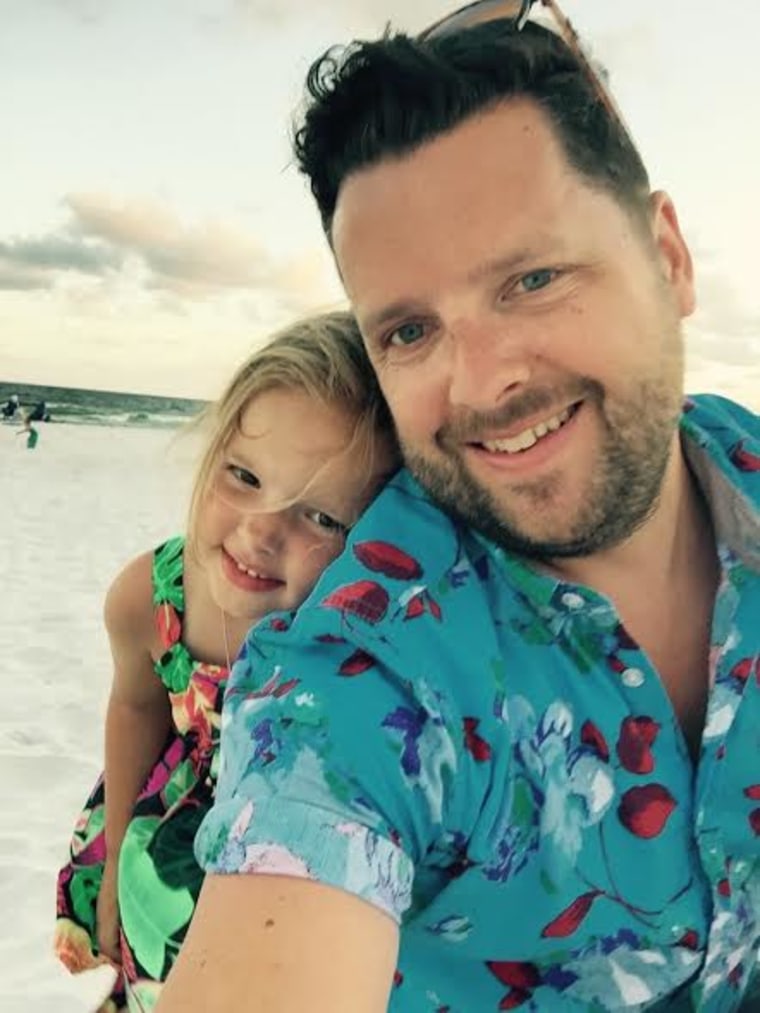 He no longer recreates photos he took with Ali. Instead, he and Olivia are making brand new memories of their own.