/ Source: TODAY Contributor
Tim Stowell is no stranger to tragedy. The dad from Latham, New York lost his son Ben in 2009 to osteosarcoma, a form of bone cancer. So when Ben's childhood best friend, Noah Roman, lost his family earlier this month, Stowell says he knew his son would have wanted him to help.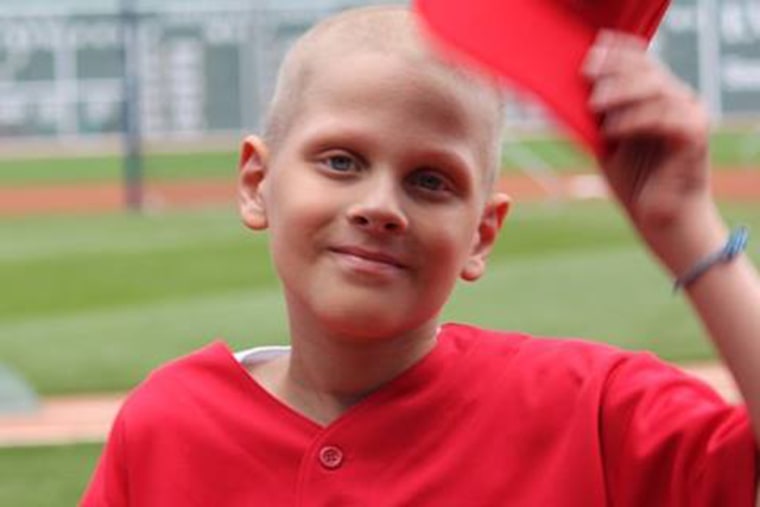 Stowell and a team of volunteers have worked to raise money for cancer research since Ben's death, funding various cancer research grants and raising money for the St. Baldrick's Foundation through the Green Drakkoman foundation — a non-profit organization named for the superhero Ben created during his fight against the disease.
The organization had already planned a bowling event to raise additional funds for cancer research, but Stowell knew that Ben would have wanted the funds to go to Noah instead.
"At Ben's funeral, Noah — as a 9-year-old boy — delivered this really good talk. He explained the friendship that he and Ben had, and I remember him summing it up by saying that Ben would be his friend forever," Stowell told TODAY Parents.
"I believe that if Ben were alive, the first thing he would've been saying when he heard the news is, 'Dad, you have to help Noah,'" said Stowell. "I can't do anything about what happened in that house on that night, but what I can do is focus on Noah. Noah is alive. Noah is here. And we need to do things to help him heal and begin to repair the damage that has been done."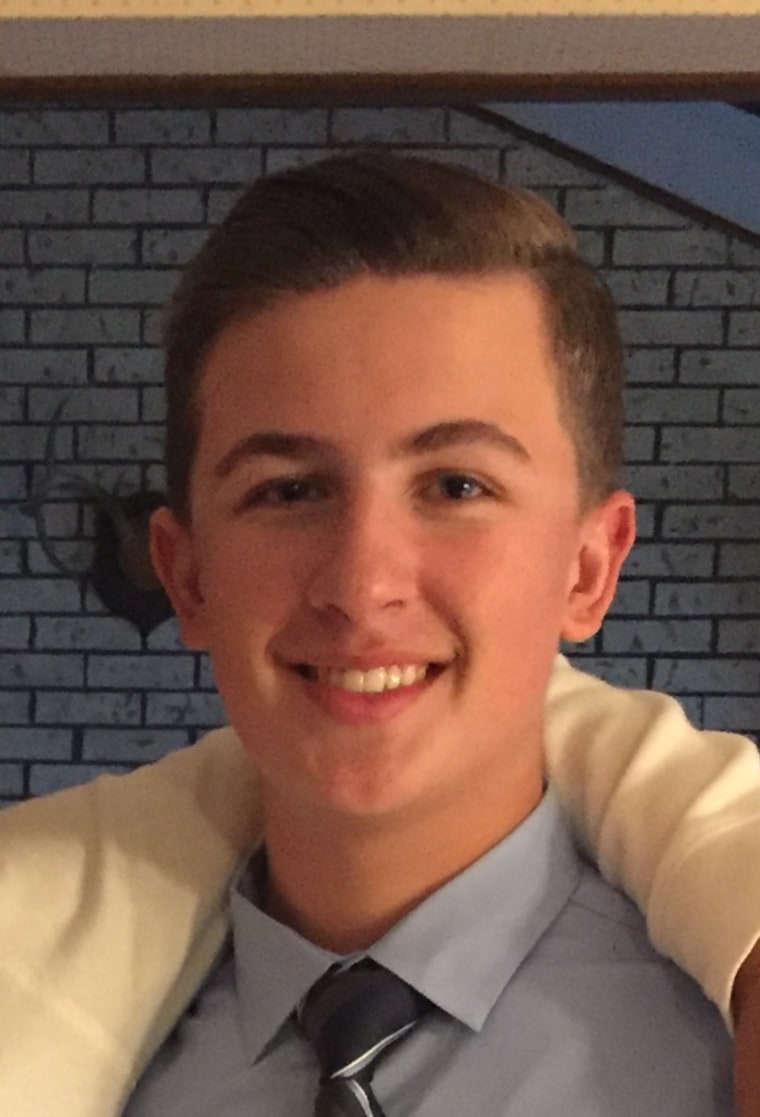 According to reports from WNYT News, police are investigating the fire as a murder-suicide. Noah's father, mother and 10-year-old brother died in the fire. Noah was attending a basketball game at a local high school during the fire.
Stowell says his organization changed the plan for their fundraiser — held on Feb. 14 — turning it into an event to benefit Noah. The event raised more than $55,000.
Stowell also started a You Caring site for Noah, where, to date, more than $20,000 has been donated. According to Stowell, additional fundraising efforts for Noah are still taking place, with local community groups, businesses and residents stepping up to help.
Joe Roman is Noah's uncle, and says that the response from Stowell and others has been overwhelming.
"Tim Stowell has been Noah's guardian angel through all of this and has been an invaluable resource to our family in getting Noah all the assistance he needs. We are eternally in debt to him and his family," said Roman. "
"People have said that Noah lost everything," said Roman. "He hasn't. He has the Stowells. He has his extended family and he has an entire community of loving, generous people that want him to have the best that his future has to offer."
Stowell says his son's catchphrase throughout his cancer treatment was, "Focus on the positive," something he has tried to do in Noah's case.
"We've learned when you're faced with tragedy and when life really stinks, you have to find something positive in it," said Stowell. "I think the positive in this whole thing is friendship and what it means, and what it means to really be there for someone in their darkest hour. Regardless of what happened in that house, there's a 15-year-old young man that needs to know that he's valuable to a lot of people."