When Dylan Olivo, 18, walked into his graduation from Del Valle High School in the Austin, Texas, area, he wasn't surprised to see his family cheering him on in the audience.
But he was surprised to see his dad, Robert Olivo, wearing a truly one-of-a-kind accessory: a Pokémon tie that Dylan had painted back in the first grade!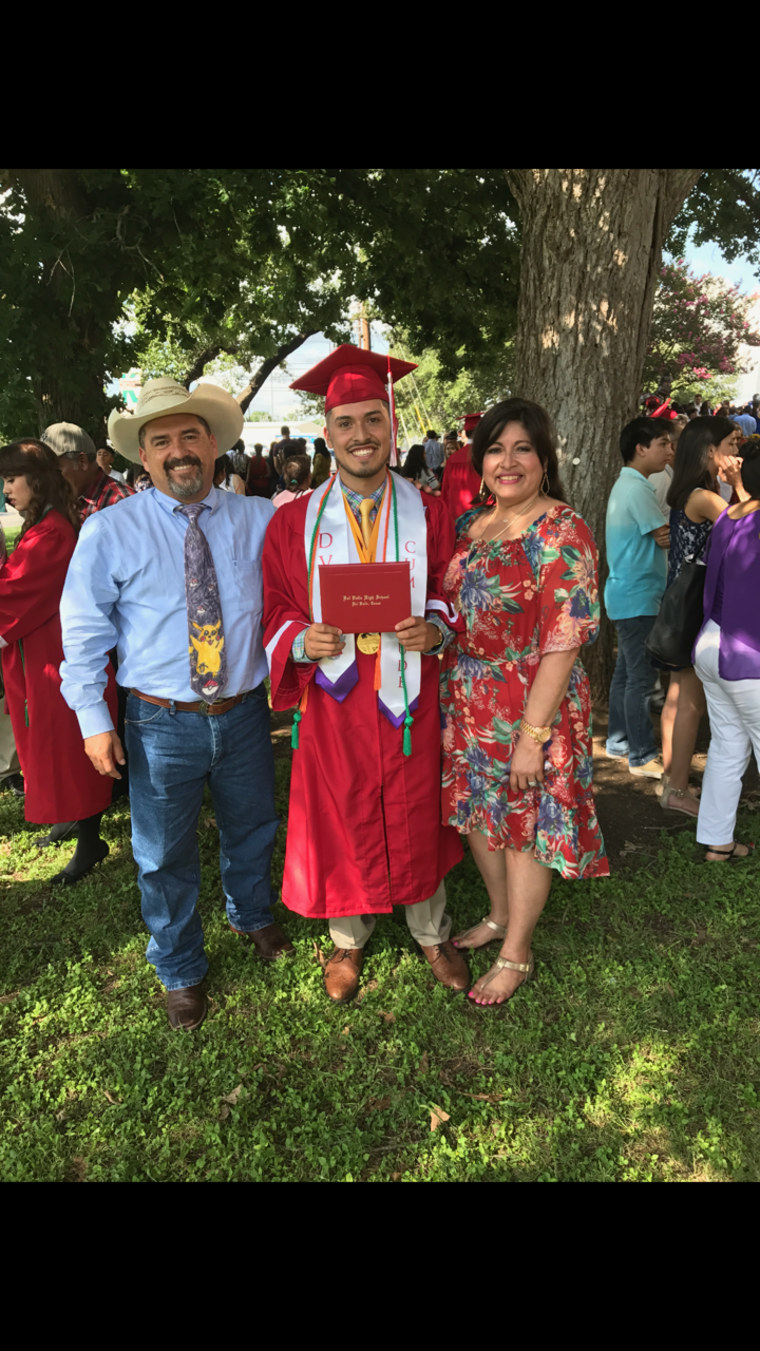 Most childhood art projects don't make it beyond a brief run on the fridge. But Robert always knew this gift was special.
"When I got the tie, I thought, 'Where am I gonna wear this?'" Robert Olivo, 50, told TODAY. "I hung it up on the tie rack with the rest of them and thought, 'I'm gonna find a good time.'"
Over the years, Robert and his wife, Yvonne, came up with the idea of wearing the tie to Dylan's graduation. "I thought, 'That's the only place I can wear it where it'll mean something,'" Robert explained.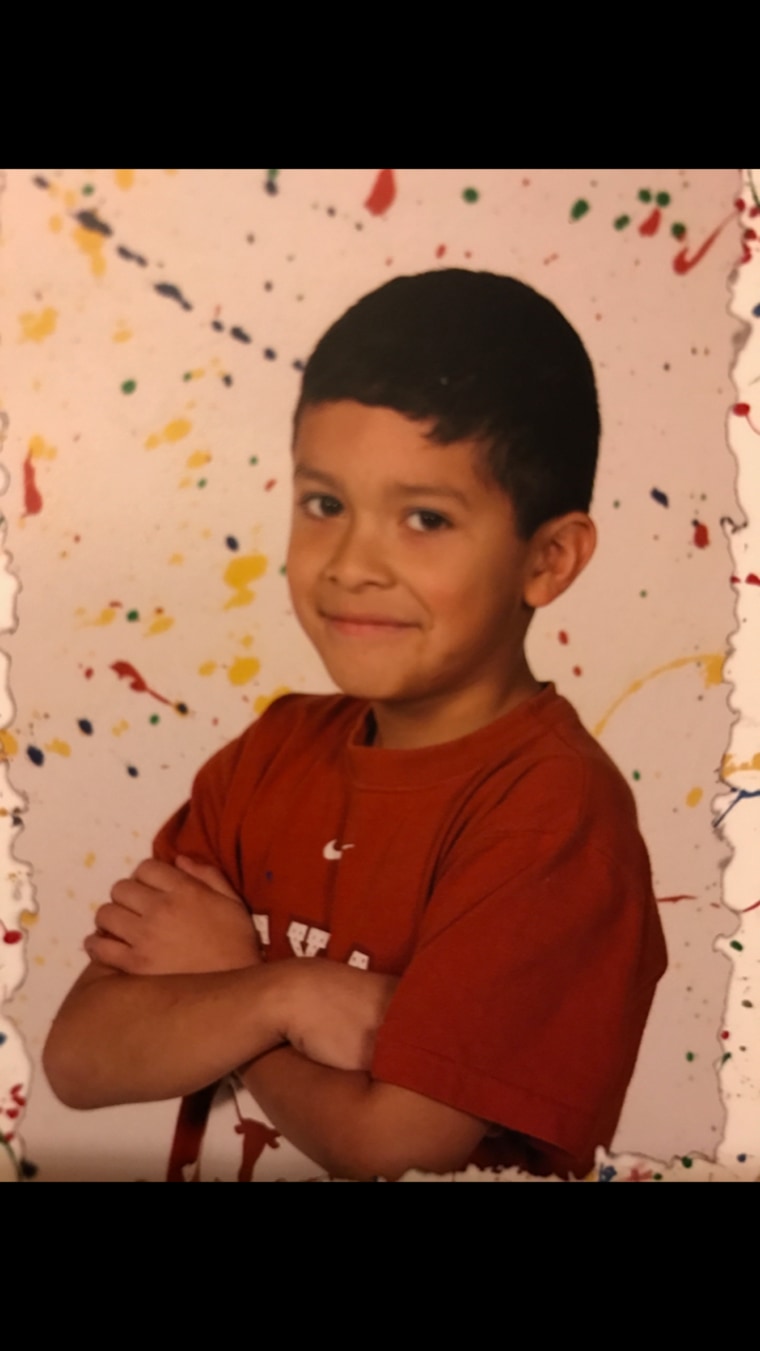 It was a happy coincidence that Pokémon, which had its initial heyday back when Dylan painted the tie, got a second wind last year with the launch of Pokémon Go, upping the tie's nostalgia factor significantly.
When the big day finally rolled around on June 1, Robert donned the tie as planned. Dylan was, Robert said, "surprised" — and, if his viral tweet is any indication, both amused and touched by his dad's prank.
Clearly, Robert's gesture struck a chord with sentimental Pokémon fans all over. While the original tweet has been deleted, a screenshot reposted by Dylan shows that it gathered over 432,000 favorites and 122,000 retweets.
Robert is quick to shift the praise back to the tie's artist. "You would read, 'Wow, (Dylan) did that in first grade!'" said Robert of the comments he received on the photo. "He's always been an overachiever, trying to excel. We're very proud of him and his accomplishments."
Spoken like a proud Poké-pop!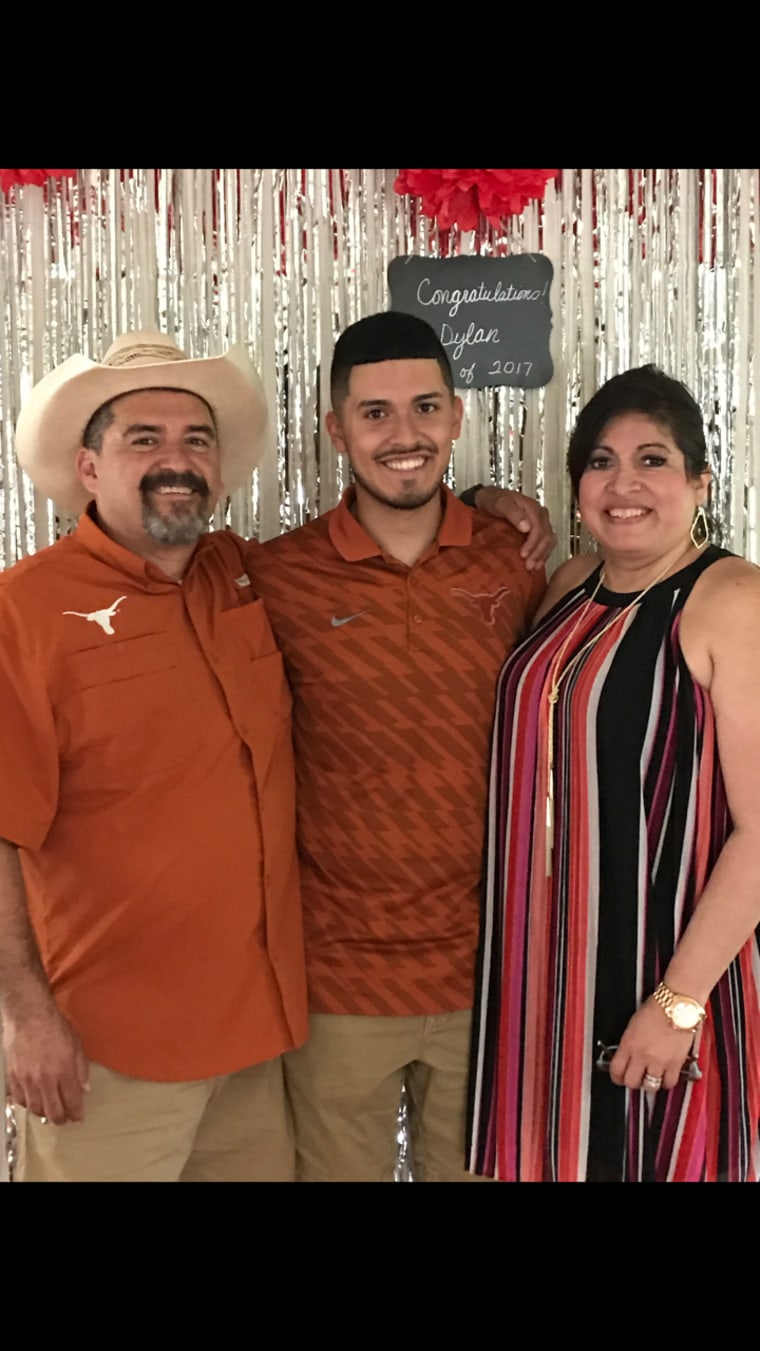 Dylan will attend the University of Texas at Austin in the fall, where he hopes to study to become a pharmacist.
If all goes as planned, we can't wait to see what Robert has planned for Dylan's college graduation. (Our bet's on Harry Potter cufflinks.)