Is this the most festive dad of the year?
We asked an average dad to wear a crazy Christmas suit all day — to the park with his kids, a performance of "The Nutcracker," his office holiday party and even on a date night with his wife — and we're pretty sure everyone around him was super jealous.
His wacky getup comes from OppoSuit, a company that specializes in "the art of selling awesome and crazy suits."
The style he wore, called Festive Green, is still available, if the holiday spirit is extra strong with you this season. It's never too late to win.
OppoSuits Christmas green and red party suit, $100, Amazon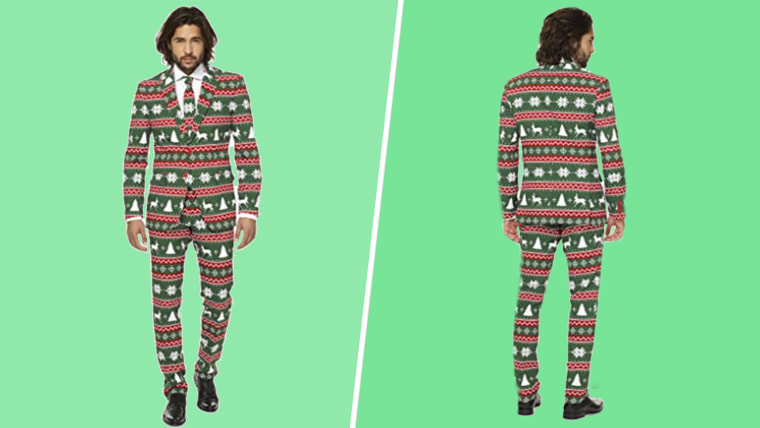 Why would you wear this, you might ask? Like, maybe an ordinary Christmas sweater just doesn't feel cheerful enough. That's when you'll be glad it comes with matching tie. You don't need to worry that someone is missing the subtle message.
For more fun holiday attire, get your family a set of Christmas pj's — which, if ordered today, will still arrive by the 24th!