You haven't seen an Elf on the Shelf quite like this one.
Utah dad Alan Lawrence, inspired after hearing about the roaming toy elves at friends' and relatives' homes, decided to create his own take on the holiday tradition, using his 4-month old son Rockwell as a real-life "elf."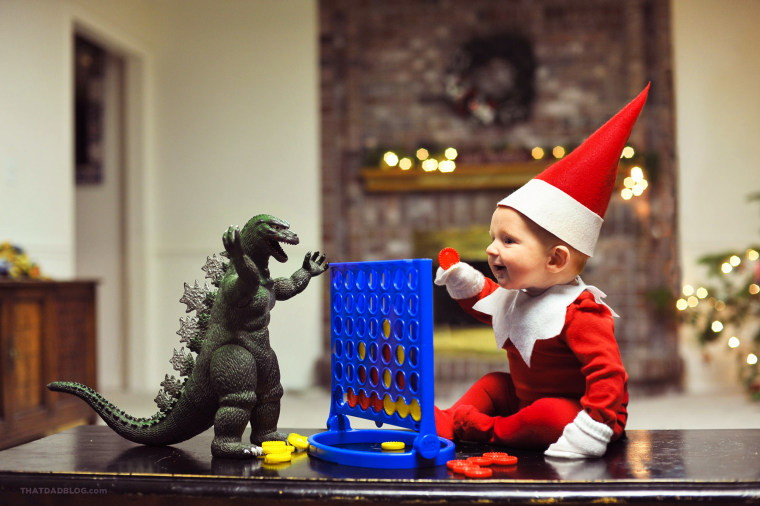 "All of our friends do the Elf on the Shelf and I've always thought it was sort of creepy, but sort of fun — this idea of an elf coming to live in your home and moving around to different places," Lawrence told TODAY. "And I'm like, what if it was a real elf? And of course, being parents, we already have the cutest little 4-month-old. So we decided to make a fun series."
RELATED: Elf on the Shelf with a broken leg helps mom win at Christmas
Lawrence, who poses with his son for the photos but then edits himself out, crafted a story about their "elf" on his website, That Dad Blog, and plans to post new pictures up until Christmas Day. His wife made Rockwell's costume, he said.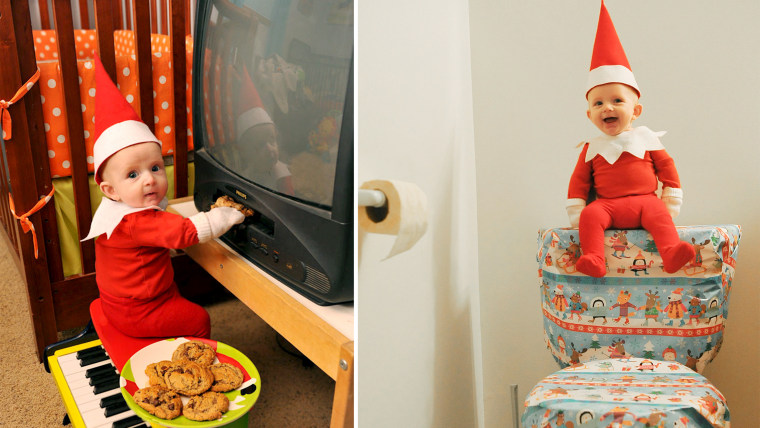 "She went to the fabric store, and when she was done, I was like, 'Are you kidding me?! This is better than I thought!'" he said.
So far, their little elf has been up to no good. He's been caught wrapping the Christmas tree in toilet paper, stuffing cookies into to the VCR player, chugging syrup and distracting his older brother, Will.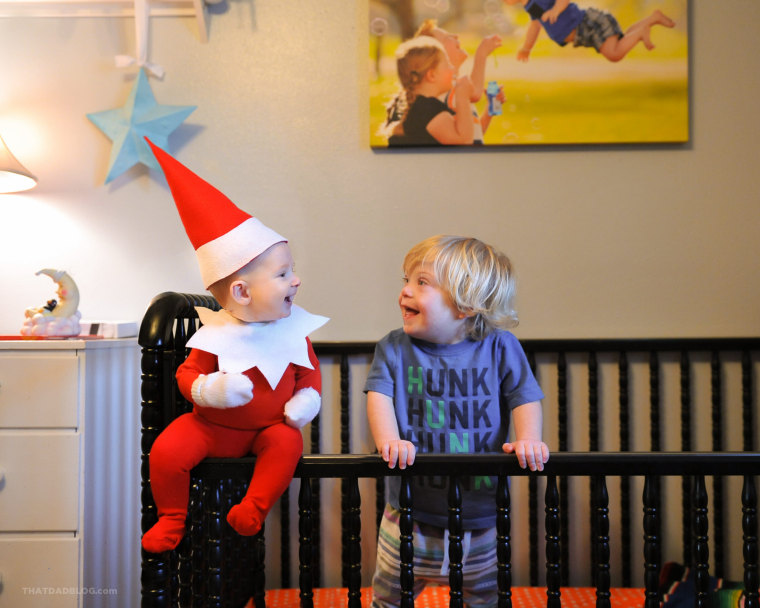 Lawrence, an art director from Paradise, Utah, spoke to TODAY earlier this year about another photo project he did with Will, who has Down syndrome, to raise awareness of the condition. The couple also has three other children.
RELATED: See how one mom proves to her kids that 'Elf on the Shelf' is real
He said he's thrilled with the attention his latest project is getting: "It's just overwhelmingly positive."
"It's funny because I thought, I'm sure someone has done this before," Lawrence added. "But everyone is responding and mentioning a friend to say, 'Hey, you should do this with Sally!' or talking about doing it with their own kids."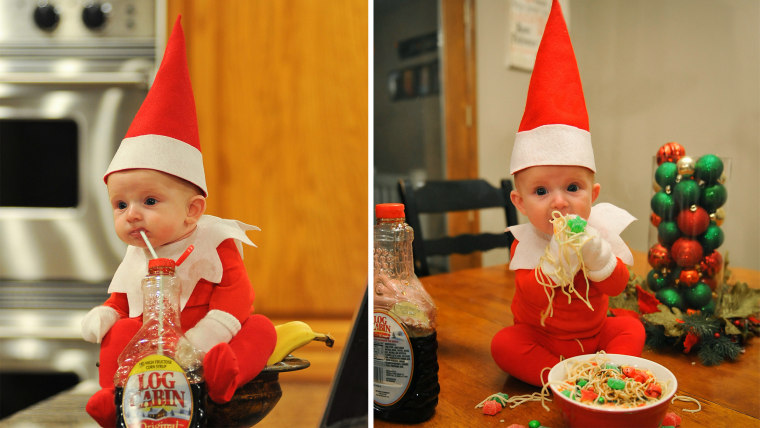 As for Rockwell, his dad says he's more than happy to play along.
"He's just a good-natured kid," Lawrence said. "He'll be laughing and looking up at me, exactly what we need for the shot. It's almost like he knows what we're trying to accomplish."