Ben Brucker is one dad who's encouraging his baby girl to reach for the stars — literally!
Brucker, a San Francisco graphic designer who's home on paternity leave, turned a onesie worn by his 4 1/2-month-old daughter, Maya, into a tiny NASA spacesuit.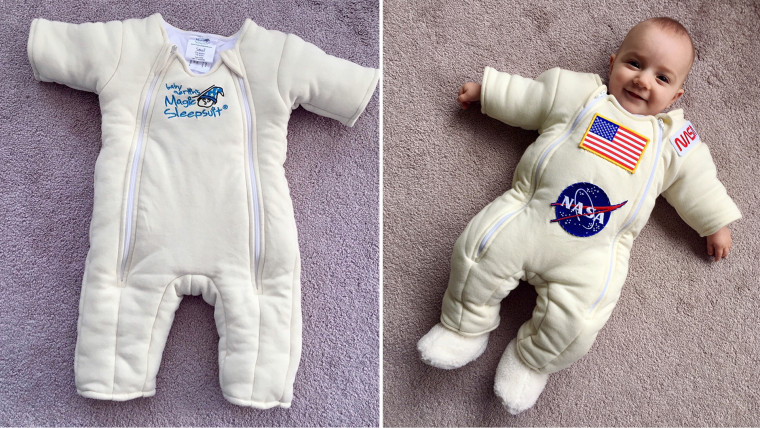 Brucker, 32, told TODAY.com via email that he would certainly be "proud" if Maya one day pursued the astronautical arts, but reveals he created the itty bitty DIY spacesuit to surprise his wife, Emily, 32.
Both he and his wife are "extremely sleep-deprived," he said, because their new little bundle of joy, turns out, is a "terrible sleeper."
The puffy onesie Brucker used in his clever crafting hack is actually a Baby Merlin's Magic Sleepsuit, specially designed to limit a restless baby's movement. The suit, which provides Maya with the sensation of being snugly held, has allowed her to sleep a little better.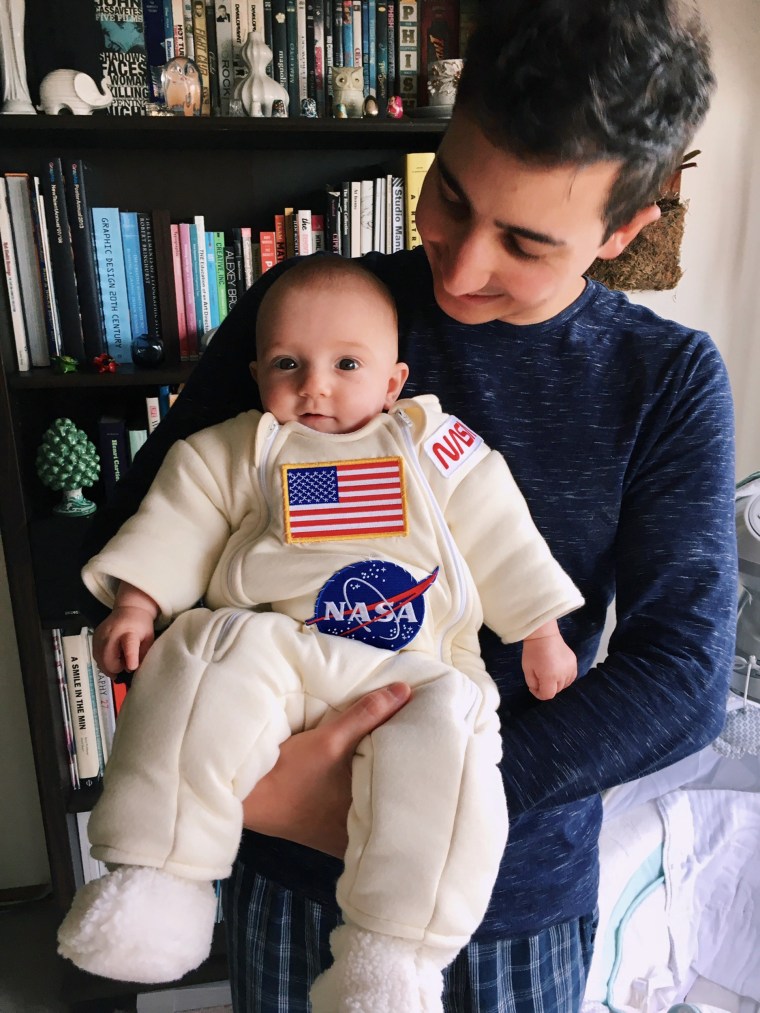 RELATED: Laugh along with the 13 funniest parents on Facebook this week
Emily, who recently returned to work at her own graphic designer/art director job, was the first to point out how much the bulky onesie resembled a spacesuit.
That gave Brucker the bright idea to order NASA patches on Amazon and to ask his mom, who was visiting from New Jersey, to sew them on the onesie.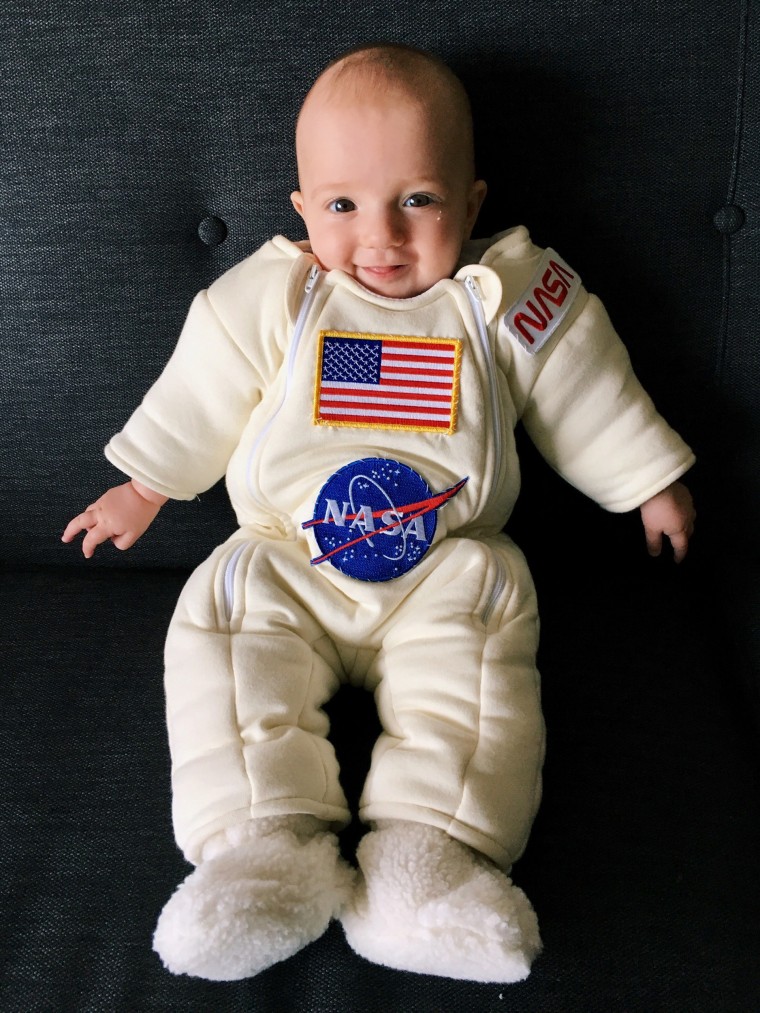 Brucker says it's too soon to tell if Maya's spiffy spacesuit will help her snooze any better.
"I doubt it," he says, "But I'd like to think that she has better dreams."