Every little girl deserves to be treated like a princess. One young lady in Salt Lake City, Utah, is living out her very own fairy tale — and has the photos to prove it.
Josh Rossi, 32, is a commercial photographer by trade — and his 3-year-old daughter Nellee's unofficial photographer by night. "We do a photo shoot every year," he told TODAY. "(Age) 1 was Red Riding Hood, 2 was Mulan, 3 was Wonder Woman."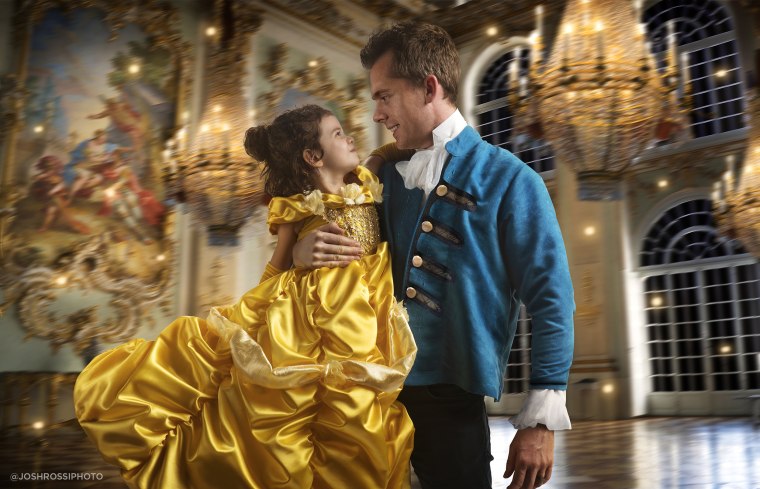 "We saw a trailer for the live-action 'Beauty and the Beast' movie, and she was going crazy for it," he continued. "We realized we hadn't shown her the movie yet. She loved it, so we decided to do a shoot for Valentine's Day."
RELATED: Watch as 'Beauty and the Beast' cast takes you behind the scenes in new video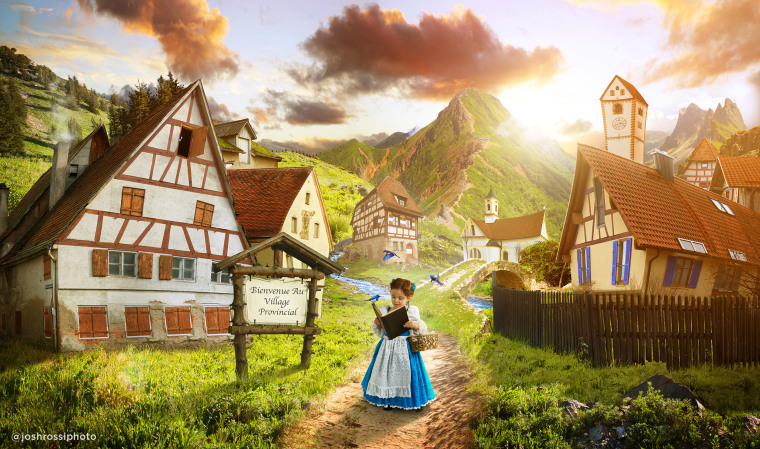 The images you see here are actually composites. Rossi spent seven days traveling through Europe in search of the perfect backdrops to stand in for Belle's provincial village and the Beast's enchanted castle ("I had some miles ... My wife pushed me to do it!" he said of the trip).
The final shots include images from Milan Cathedral in Italy; Neuschwanstein Castle in Schwangau, Germany; Nymphenburg Palace in Munich, Germany; and the quaint villages of the Swiss Alps. You can see some footage from his travels in the behind-the-scenes video below.
Rossi then set about shooting Nellee in full costume and character, with lighting and angles to match the background images. "The photo shoot was my favorite part, but it was the absolute hardest thing," said Rossi. While Nellee loves doing shoots with her dad, she would tire quickly. "We would try giving her candy ... In the end, we had to reshoot twice," he said.
RELATED: This father-daughter duo singing 'You've Got a Friend in Me' will melt your heart
There were plenty of happy memories made throughout, though. "The best part was she had practiced wearing the dress and doing the part where Belle comes down the stairs," he recalled. "When we played the music and started re-enacting the scene, she just lit up. I was getting teary-eyed; my wife was getting teary-eyed. It was such a cute moment."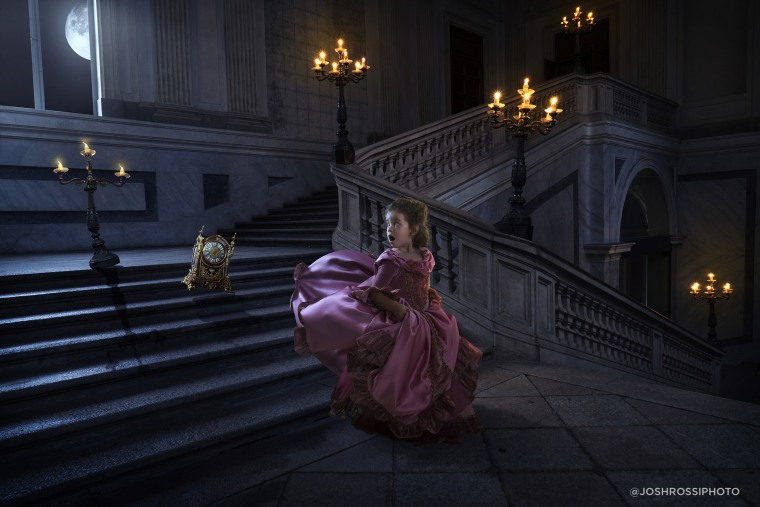 And, of course, there is that perfect photo of her dancing with her father. "When I put on my blue coat, she got so excited," he said. "Being there with her dad ... It almost felt like a wedding dance. It was so special."
Next came postproduction, the work of splicing the images together. This, too, was quite laborious. "With kids, you have to shoot everything separately," he explained. "You might use the face from one photo, the wardrobe from another ... Then there's the background, the props." (The clock playing Cogsworth in the above photo was unavailable for comment.)
RELATED: Emma Watson sings 'Belle' in new 'Beauty and the Beast' clip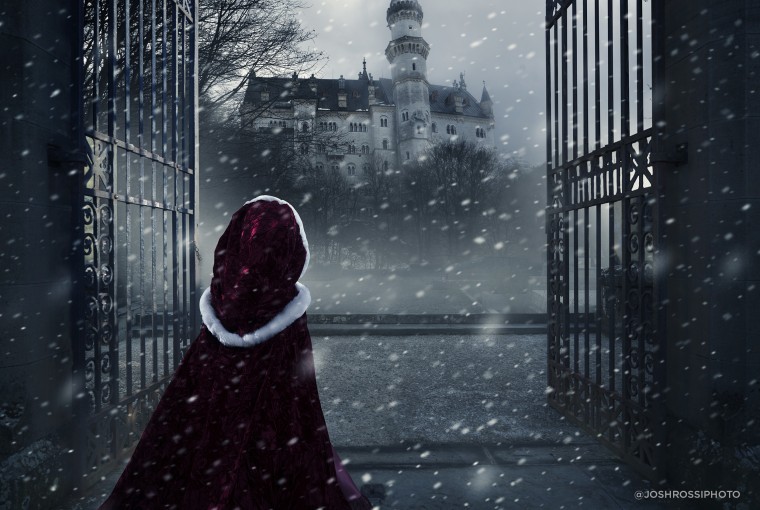 In the end, all that effort paid off. Rossi was thrilled with the results ... and so was Nellee when she unwrapped a framed print to hang in her room:
As news of the shoot has spread, Rossi has enjoyed hearing from other dads hoping to better relate to their own princesses. "With both Wonder Woman and this one, there are messages of woman empowerment and the love I have for my daughter," he said. "But the coolest thing is dads getting inspired to spend more time with their daughters."
"(Nellee and I) love going on dates," he added. "(My wife and I) have a newborn, so the ritual is when my wife wants to sleep in the morning, we go shopping and eat at Cheesecake Factory."
Sounds like the perfect place to brainstorm the next photo shoot.