/ Source: TODAY Contributor
Riley Sylvaria, 6, of Bristol, Rhode Island, has alopecia totalis, an autoimmune disorder that causes compete loss of hair on the scalp. While she was born with a full head of hair, Riley soon started losing patches of hair and was bald by 15 months old.
Her parents, Chelsea and Dave have encouraged Riley to feel confident and strong despite her lack of hair. But it still can be tough for a little girl.
So recently at a gymnastics competition, when Riley admitted to her mother that she didn't love herself, Chelsea was shocked.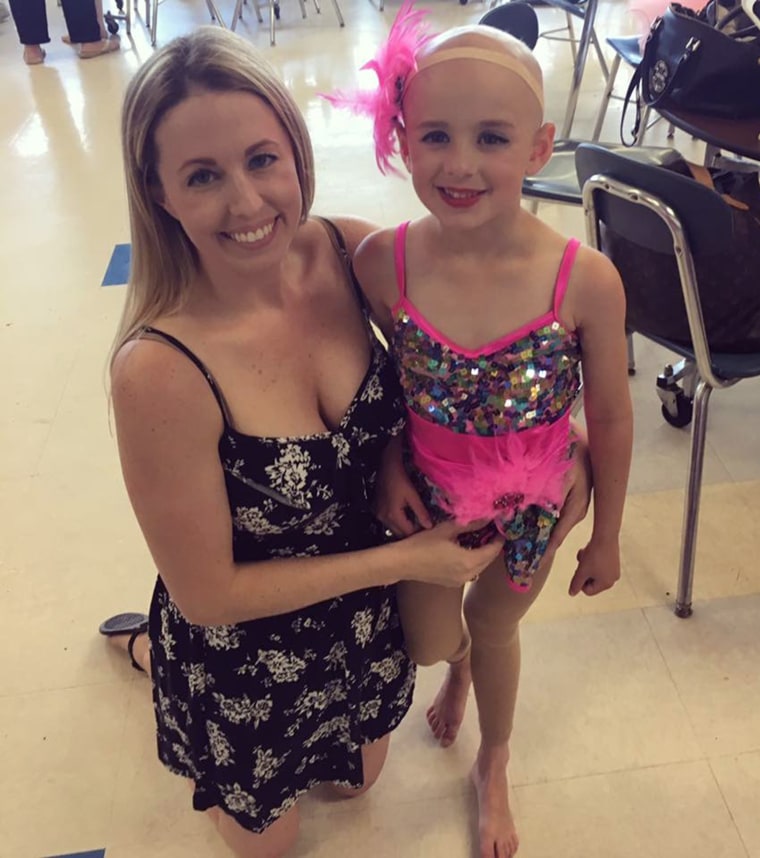 "I was a bit taken aback and said, 'What do you mean, you don't love yourself?'" Chelsea later recalled on Facebook. "To which she uttered my worst fear ... 'I don't love myself because I don't have hair!'"
Her parents thought she was happy because Riley hardly mentioned her hair. When Chelsea told Dave that Riley didn't love herself because she was bald, Dave wanted to talk with his daughter. Chelsea decided to record it.
"He didn't even know I videotaped it. I didn't know what I was going to do with it. It was such an intimate moment," Chelsea said.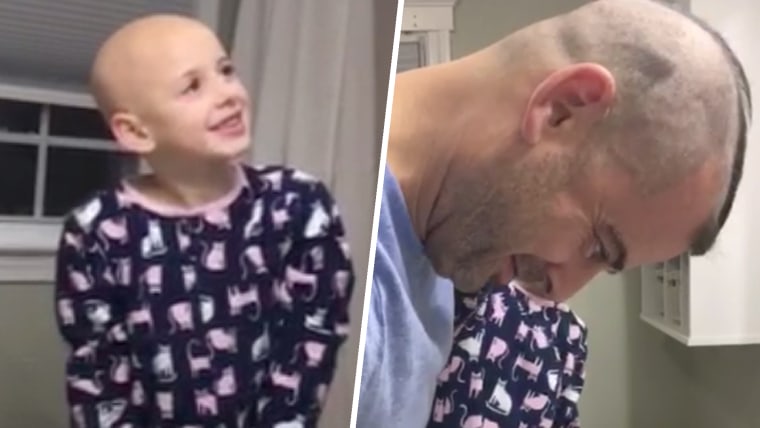 In the video, Dave asks Riley why she didn't love herself and reassures her that he and her mother love her.
"You're the most special girl in the whole world," he said. "It doesn't matter if you're bald or have hair. That doesn't make a difference."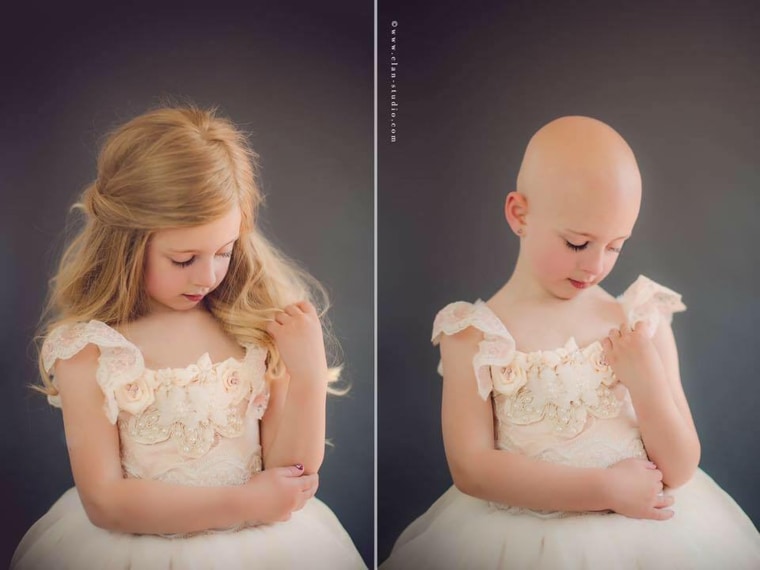 Then, Dave said something unexpected: "Do you want Daddy to shave his head?"
Riley enthusiastically nods, and the two go to the bathroom, where Dave shaves his head, with a little help. Those few minutes boosted his daughter's confidence.
"She lit right up," Chelsea said. "It impacted her greatly. It made me fall in love that much more with my husband."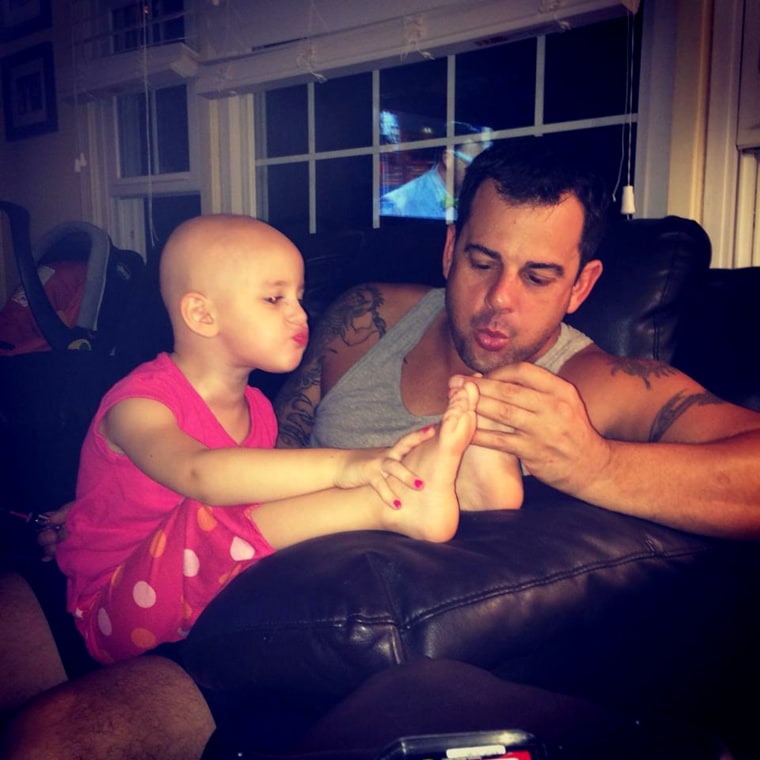 Chelsea shared the story on Facebook, where more than 37,000 people reacted. While she's stunned that so many people responded to the video, she hopes it will help people better understand alopecia.
"I really wanted people to see Riley for who she is. The ups, the downs, the everything-in-between in dealing with alopecia," she said. "We hope that other people might take a piece of that video and put it in a part of their own lives to make others feel loved and beautiful."