/ Source: TODAY Contributor
One Seattle dad is determined to make sure no school child in the state of Washington has to face the humiliation of carrying a lunch debt.
Jeffrey Lew, who was born and raised in Seattle and works in a local government agency there, first learned about the issue with children across the country who can't pay for their school lunches when he read an article about it online. He discovered that when children don't have cash or funds to pay for their school lunches, schools begin to track their debt, and invoices are sent to their families. But many schools will also take lunches away from children who can't pay, or they trade out the hot lunch for an alternative cold lunch for those children. The practice has been dubbed "school lunch shaming."
Lew, who has two sons ages 9 and 4 and a 2-year-old daughter, was deeply affected by the article.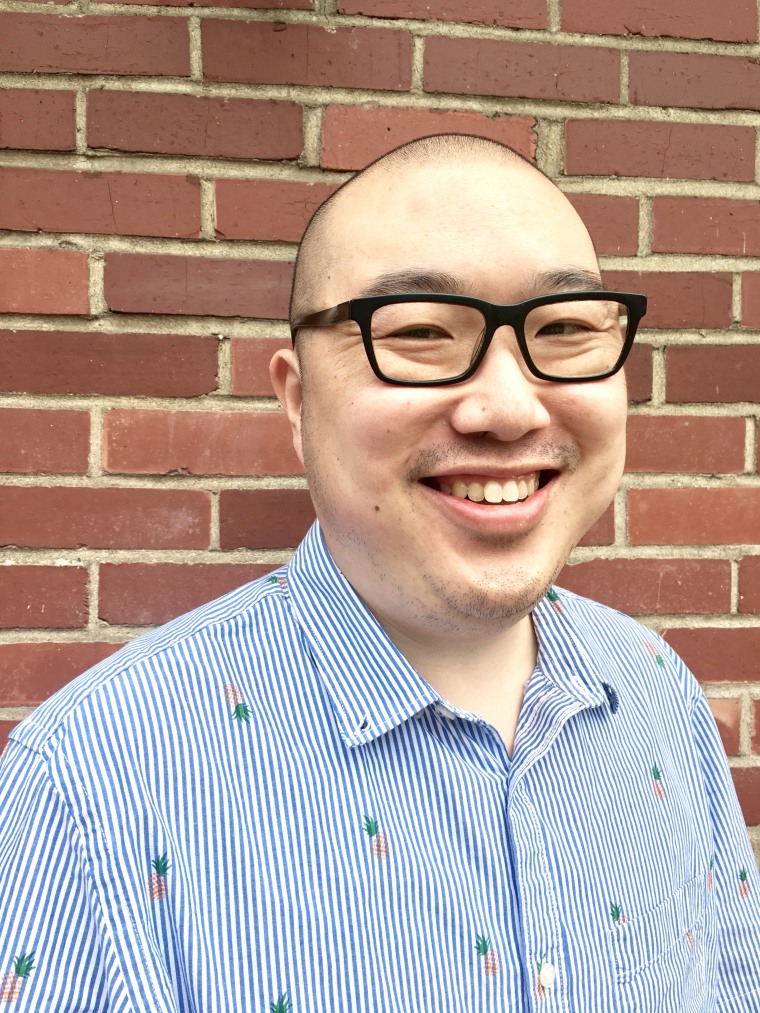 "It's devastating! It boggles my mind that a child can accrue a debt at school," he told TODAY Parents. "I was determined to do something about it."
Lew started by finding out the lunch debt at his own son's school: $97.10. He paid that off, but then he decided that wasn't enough. "I thought, why not help out the whole Seattle Public Schools district? It took off from there," said Lew.
Never miss a parenting story from TODAY.com! Sign up for our newsletter here.
In May, Lew created a Go Fund Me campaign to attempt to pay off all the school lunch debt in Seattle Public Schools, which was no small feat — The lunch debt in Seattle Public Schools at that time was $20,531.79. But Lew met his fundraising goal of $50,000 and then some, so then he decided to do the same for the surrounding school districts in Tacoma, Spokane, Renton, and Clover Park. He has now paid off over $100,000 worth of debt in the five school districts.
"This issue is important to me because I really feel passionate about helping students just do their best in school and not have to worry about having food to eat," said Lew.
"I believe we should have universal lunches," he said. "We give (prison) inmates three meals a day, and they've been convicted of crimes against our community. We force our students to stay in school yet lunches are not automatically provided for them. These are innocent little children that should only worry about studying and doing their best, not worrying if they will go hungry the rest of their school day because they don't have the funds to pay for a decent lunch."
Lew continued to research and contact more school districts to find out what their lunch debts total. He and a friend, Stephen Medawar, created the website LunchDebt.org to support larger lunch debt resolution campaigns across the country. Last week, the two launched a new campaign with the goal of eliminating student lunch debt for the entire state of Washington. Though he's not sure erasing student lunch debt for an entire state has ever been done before, Lew said he is confident they will accomplish this as well.
The dad said he hopes his children will be proud of him when they are old enough to fully understand the impact he has made on the lives of other children in their hometown — and now, their home state.
"I want them to know that I did this for them," he said. "So they will be encouraged to always do good for their community whenever and wherever they see fit and to always be kind. Because being kind is something you will never regret."
To help eliminate student lunch debt in the state of Washington, contribute to the Go Fund Me campaign here.