A father's emotional confession about not "stepping up" for his son with Down syndrome has touched the hearts of countless parents across the world.
Robb Scott, whose 5-year-old son Turner has Down syndrome, told TODAY he was inspired to post the clip after visiting a video rental store near his home in Nova Scotia, Canada. While browsing the movies, he heard another father and his sons pause at a movie about a character with Down syndrome.
"[One of the boys] said, 'What is Down syndrome?'" Scott said, recalling the incident on Saturday. "He asked it in the most honest, sincere way. And he was a blank slate. The father wasn't being malicious — I could tell he was fumbling around for the words, trying to find the right description. And he said, 'It's an illness. It's an illness of not knowing anything.' And my heart sank."
RELATED: See how this dad helped his son with Down syndrome 'fly' in stunning photos
Scott tells this story in the video he posted on Facebook, where it has been viewed more than 800,000 times, explaining that he feels like he let his son and others who have Down syndrome down by not speaking up, and telling the boys how he really feels about the condition — that it's "literally one of the most beautiful things that's happened in my life."
"It's not an illness," he said in the video. "It's not even a disability... disabilities are perception. I believe people are teachers and learners. We're both. We have the ability to teach things and we're here to learn things. And a well-educated man does not have more to teach than my son. He has different things to teach, but he does not have more to teach. His knowledge is not more valuable."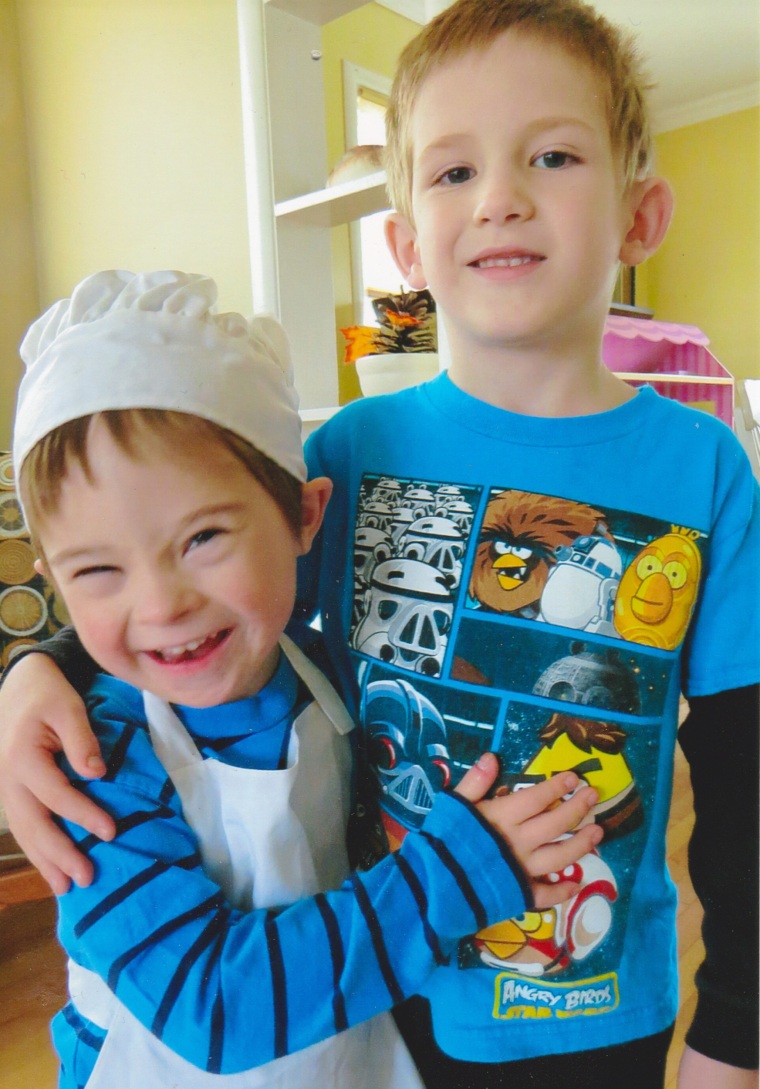 "Down syndrome is the best thing that ever happened to me, but I didn't say that," Scott continued. "I didn't step up for my son and for other people with Down syndrome. And that was devastating to me in that moment. So I just wanted to right that publicly for myself."
RELATED: Photographer captures children with Down syndrome enjoying life's beauty
He explained that he was particularly upset because, unlike many adults, the young boys at the video store didn't already have preconceived notions about Down syndrome, and now it's too late: "I let that ignorance grow in another generation," he said in the video.
But parents seem to think Scott is being too hard on himself, and many applauded his heartfelt video on social media.
"Beautifully said," several commenters wrote.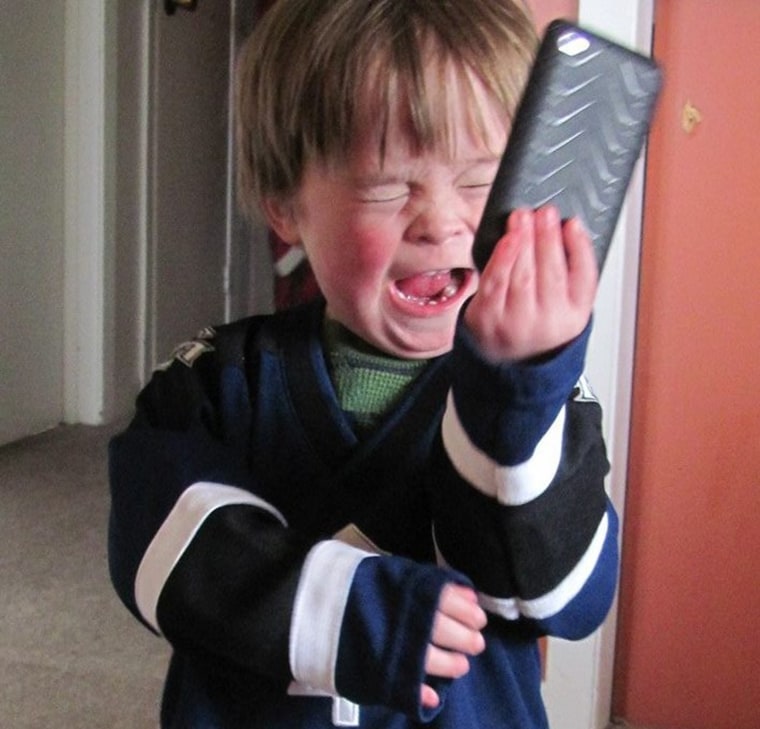 The attention his video has gotten "caught me completely off guard," Scott said. He wants people to know that he doesn't blame anyone for not completely understanding what Down syndrome is.
"Before my son was born, I wouldn't have known what to say," he said.
RELATED: Model with Down syndrome reflects on her whirlwind year in fashion
Scott and his wife also have another son, 7-year-old Griffin. And they've learned that, despite Turner's differences, he's a typical kid, just like his brother.
"Some people say, these kids are so special — I have a problem with that, too," Scott said. "If you say he's special, then you're elevating him above where he needs to be. He's just like everybody else! The love is the same, the kisses at night are the same, but the problems are the same, too. He doesn't pick up his clothes, he doesn't pick up his toys. Let's not look at disabilities. Let's see the person."