/ Source: TODAY Contributor
Sometimes there's a greater reward to peeling an orange than simply getting to savor the first juicy bite.
An 18-year-old student got that lighthearted lesson from her dear dad, who's been packing her lunches — and peeling her oranges — since she was a little girl. On Meg Sullivan's last day of high school on Wednesday, her dad sent two unpeeled oranges — and directions for how to get to the good stuff herself.
"It's Time Baby Girl," dad Tom Sullivan wrote on the bag.
Meg found the note cute, but then the underlying message began to sink in: high school was over. "I thought it was funny," Meg, of Tacoma, Washington, told TODAY. "It didn't hit me it was sad until I stared at it for a while."
"I felt like the note was like turning the chapter in my childhood and bringing me toward my new independent life as an adult," she added.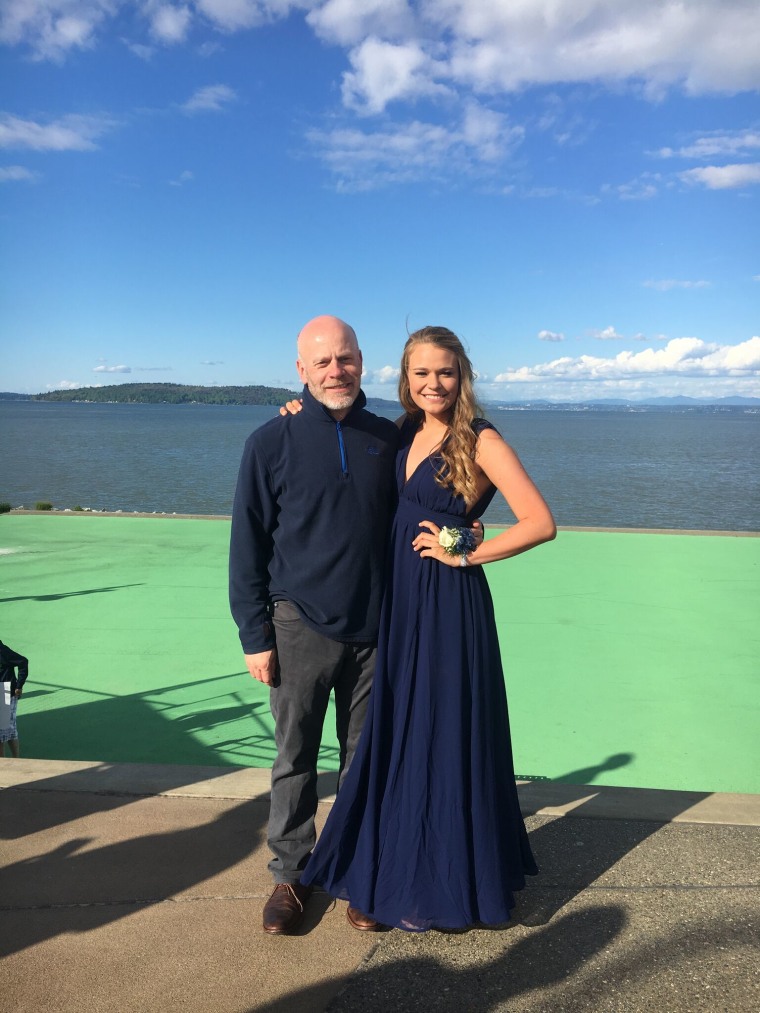 While the gesture was playful — Sullivan knows his daughter is perfectly capable of making a lunch and even peeling her own citrus — it was also a bittersweet reminder that she will have to do more for herself when she heads to college in a few months.
"It was mostly in fun, but absolutely, it was, this is the end of one chapter and the beginning of another, where it's going to be different," the 52-year-old dad said. "It represents all of the things she's going to need to be doing on her own."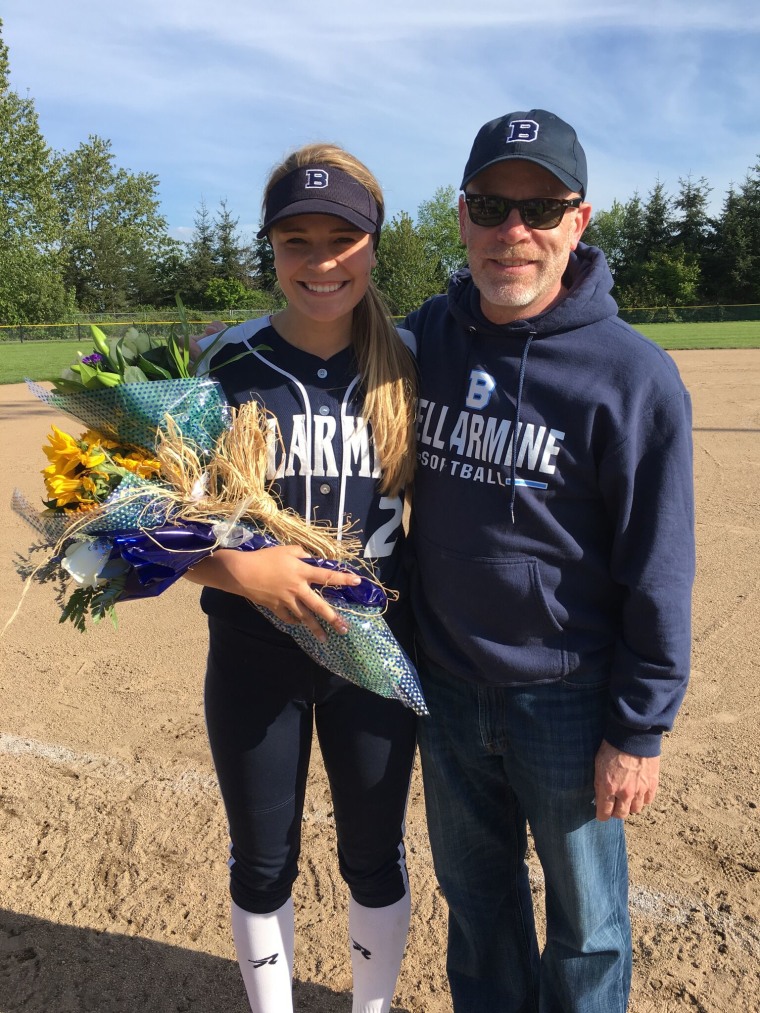 As Meg peeled her own oranges at school, she realized that the days of having packed lunches, peeled fruit and all, had come to end.
Never miss a parenting story with TODAY's newsletters! Sign up here
"It's been so long, so many years he's made my lunches," said Meg, who will study criminal justice at Grand Canyon University in Phoenix, Arizona. "Now he can't go to college with me, and I'll just be on my own. I was kind of sad. I'll be sad to leave."
Meg says her dad has made her lunch throughout her schooling and every day in high school, when she mostly lived with him following her parents' divorce. The two are very close, with Tom always traveling to his daughter's softball games.
"He goes above and beyond and does special things for me to make me know that I'm loved," said Meg, who has a 21-year-old brother.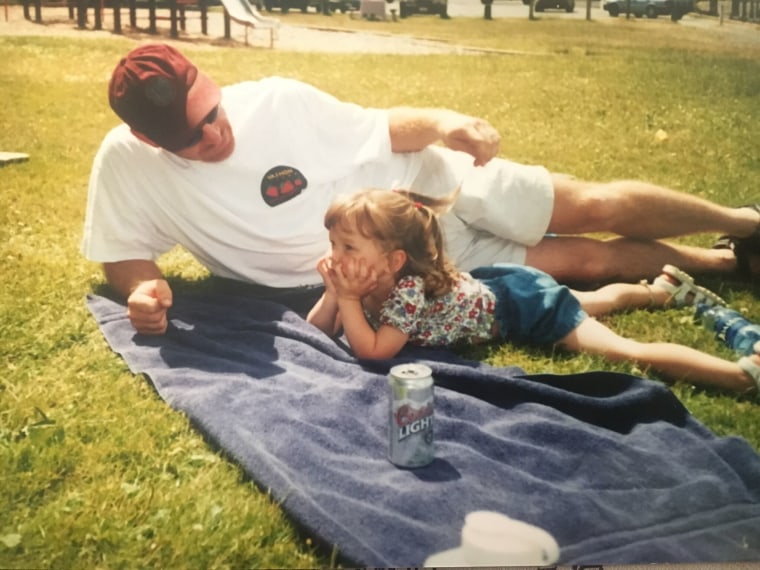 For Tom, preparing Meg's lunches was more than just making sure she had a healthy meal.
"I could have put money on her lunch account," he said. "But it's one of those little things I thought was important, that she knows somebody's taking the time to take care of her."
Tom kept peeling the oranges even after family members teased him about it as she got older. As Meg's last day of school approached, Tom knew that her graduation meant a change for him as well.
"I thought it would be funny, but apropos to print out a thing saying, 'This is how you peel an orange,'" he said.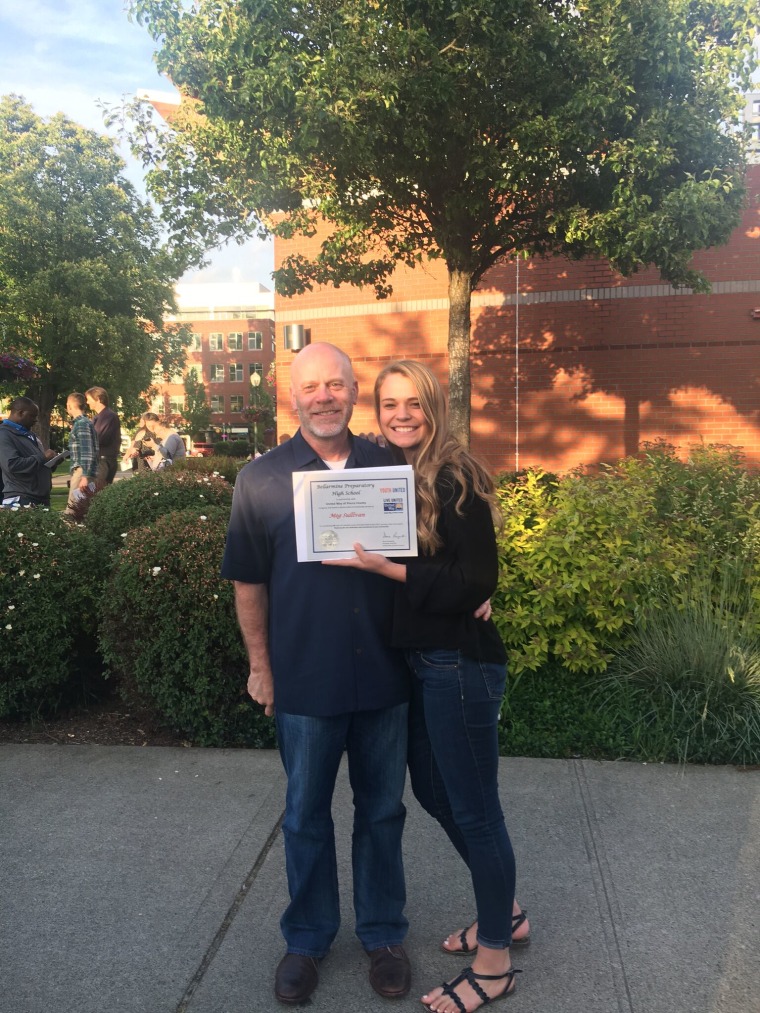 Tom said Meg is a huge part of his life, and he'll miss her terribly.
"I don't worry about her at all," Tom said. "She's extremely smart and she's talented and she's driven....
"Now she's going to peel her own oranges, and she'll peel them great."
TODAY.com contributor Lisa A. Flam is a news and lifestyles reporter in New York. Follow her on Twitter and Facebook.
RELATED: