Most parents might take to Facebook to share a child's first tooth.
Andrew Brown of Melbourne, Australia, recently stirred hearts by capturing a more somber milestone: his daughter's last eyelash, still hanging on after four months of intensive cancer treatment.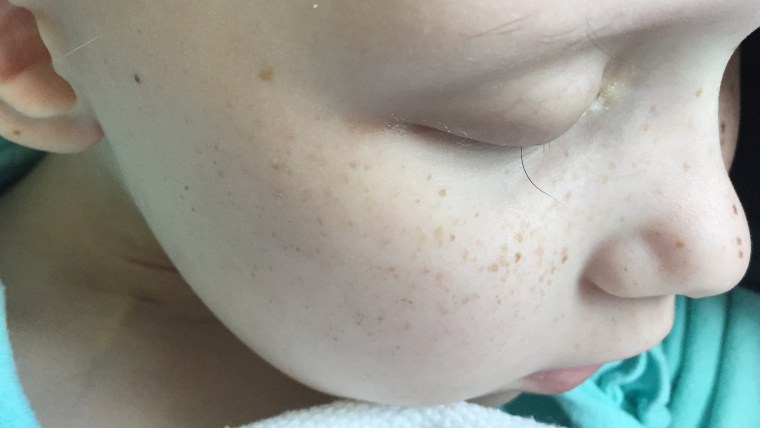 In June, Hayley Brown, 7, was diagnosed with rhabdomyosarcoma, a soft tissue cancer that caused a 2-inch tumor to form in the back of her nasal passage.
RELATED: Cancer patient transforms chemo into must-see photo shoot
To attack the tumor, her treatment included aggressive radiation and chemotherapy as well as several operations. The family has all but lived at the Royal Children's Hospital in Melbourne since her diagnosis.
On July 22, Hayley celebrated her 7th birthday at the hospital.
For the Brown family, Hayley's diagnosis was devastating.
Andrew Brown, an actor and comedian, has spent the last few years running fundraisers for fellow actors and comics who've battled illness, including cancer.
"For the first week I was just in a daze muttering, 'This isn't my job, my job is helping the others,'" the father of four told TODAY.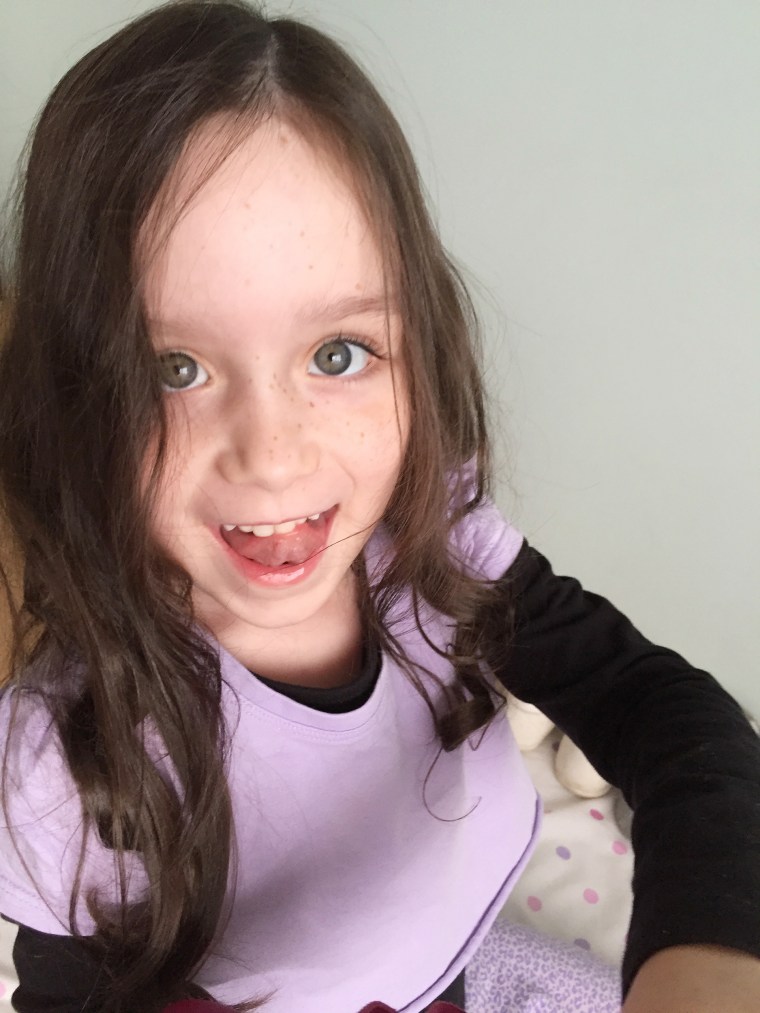 "It came crashing home one night watching a movie," he continued. "(One character was) a woman dying with cancer. ... Her son was hanging out with a mate who said, 'To other people, you are other people.' I think the tears flowed for half-hour or more."
Like most chemo patients, Hayley lost her hair after several weeks. But her long, dark eyelashes — which had been the subject of much family envy — hung on until early October.
"It was a bit of a heartbreaking moment when we realized they were all going," said Brown. "When we noticed that one stayed…she fell asleep at the hospital after chemo had finished. I was a little emotional and just wanted to capture a photo of that one eyelash."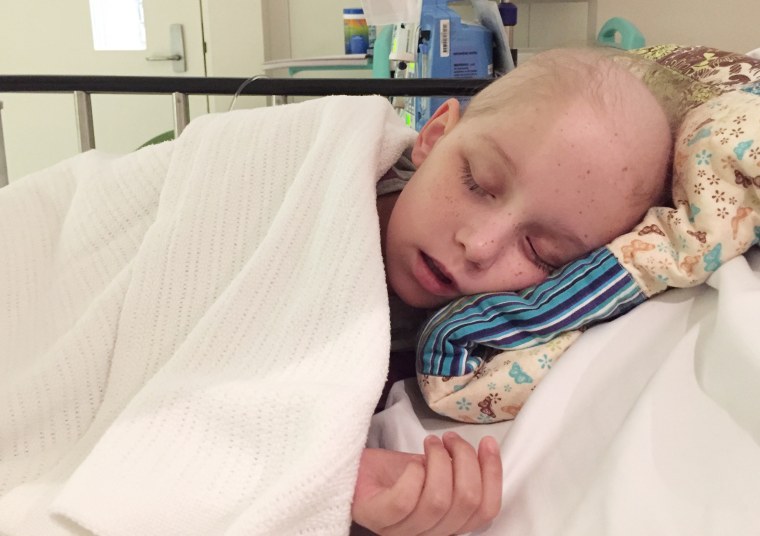 He posted the powerful photo to his Facebook page. "The photo was just an update, really, seeking words of love and encouragement," he said.
RELATED: Michael Bublé reveals his 3-year-old son has cancer
It soon received 1,500 likes and was picked up by news organizations across the world.
Brown finds his daughter's "internet fame" ironic.
"Hayley is one of the shyest and most introverted people you could ever meet," he said. "Most of the doctors and nurses still have never heard her voice.
"Her sister, on the other hand, has loaded my computer with about 500 selfies," he joked.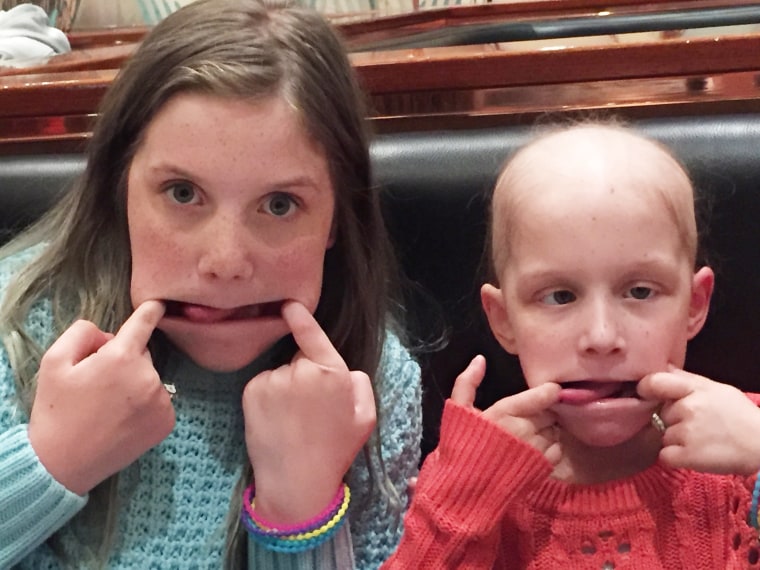 But while Hayley might be embarrassed to learn of the photo's reach, it has given Brown and his wife, Leia, the opportunity to connect with kind people around the world.
Messages have arrived from as far away as Norway, Montreal and Minnesota.
Meanwhile, Brown said, "I've never been out of the country."
He pointed to one in particular that "reached my wife's heart in seconds."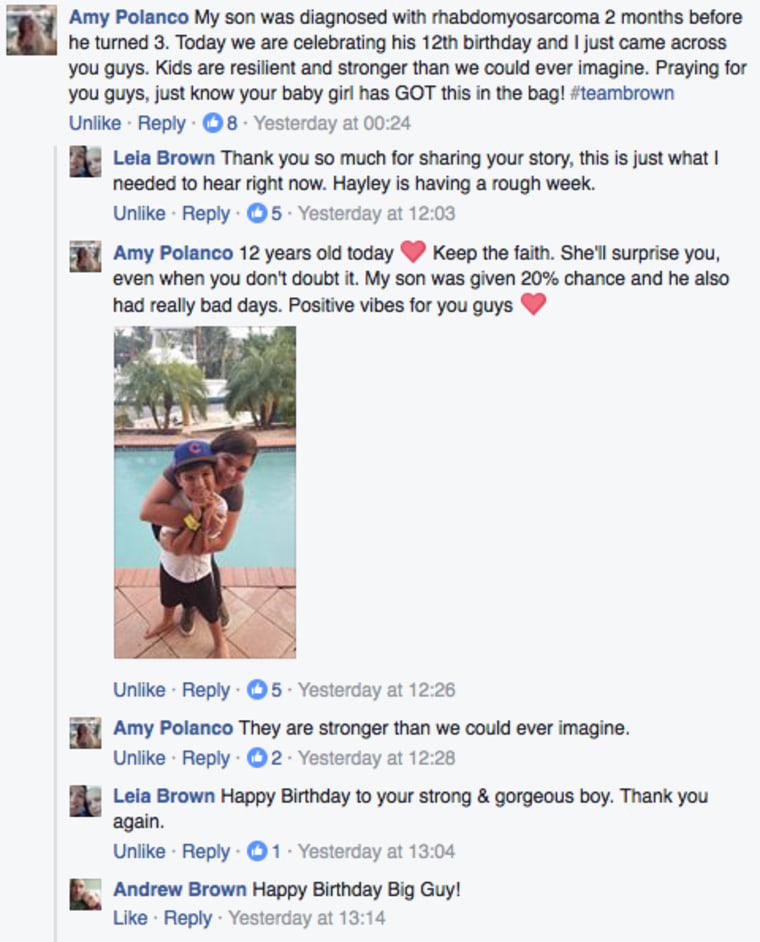 Hayley's tumor has almost completely disappeared. At the time her dad spoke with TODAY, she was still undergoing preventative chemo.
Brown hopes the prognosis will last — but knows the shift in perspective will.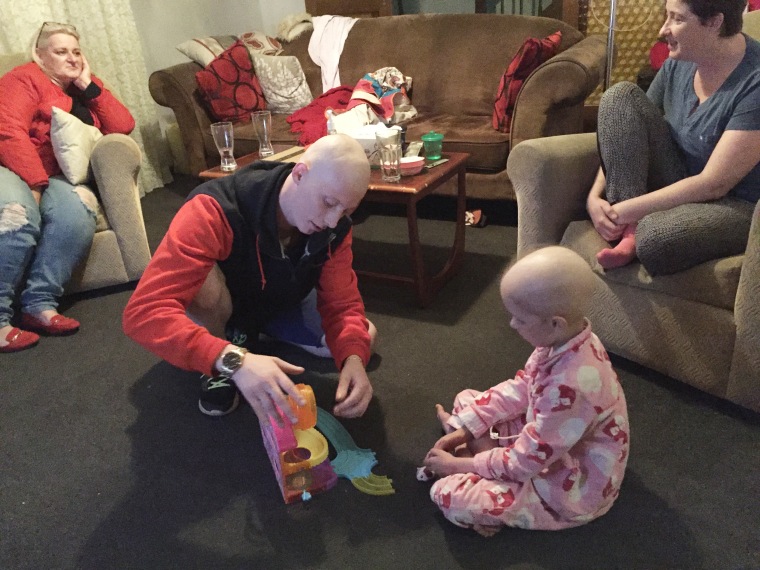 "A friend sent a message saying that she has been holding her kids just that little bit closer and squeezing a little bit tighter every night when tucking them in," he shared. "I want people to notice the little things."
He continued, "Love what you have and in the words of the late Dave Grant, a very well-loved and respected comedian here in Australia, 'Take care of each other, brothers and sisters, that's what it's all about.'"