/ Source: TODAY Contributor
For Florida dad La Guardia Cross and his 15-month-old daughter, Amalah, February is a month where love is in the air. And, since love can be complicated, Cross decided to ask Amalah a few questions about the topic in the latest installment of "Interview with a Toddler," a series Cross created for his YouTube channel, New Father Chronicles.
"Between Valentine's Day and connecting to my roots during Black History Month, love is a strong theme this month," Cross told TODAY Parents. "Love is also really complicated and the best way for me to uncomplicate anything is to ask my daughter about it."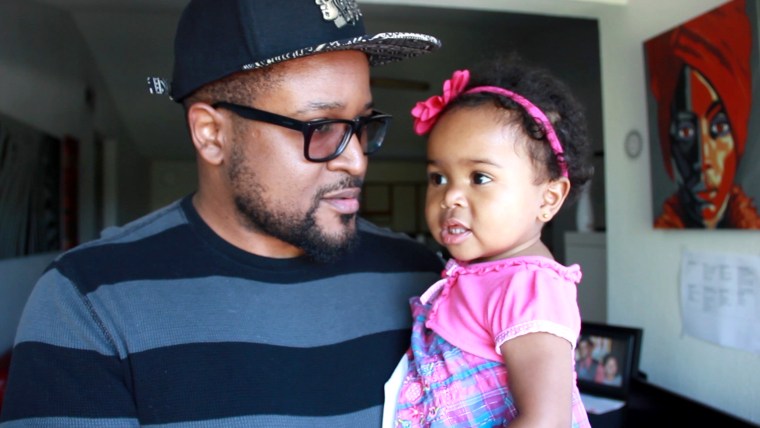 In the video, Cross asks his daughter questions about topics ranging from handling the ups and downs in a relationship to how you know if you've found "the one." Amalah is full of comical answers, some of which are created from her toddler babble and shown through captions written by Cross.
"Finish this sentence," Cross says to Amalah in the video. "Love is..."
"Bull," the toddler answers.
When Cross asks his daughter how you know when you've found the right person, she explains the importance of commitment.
"It's easier with the vow," she says through Cross' captions.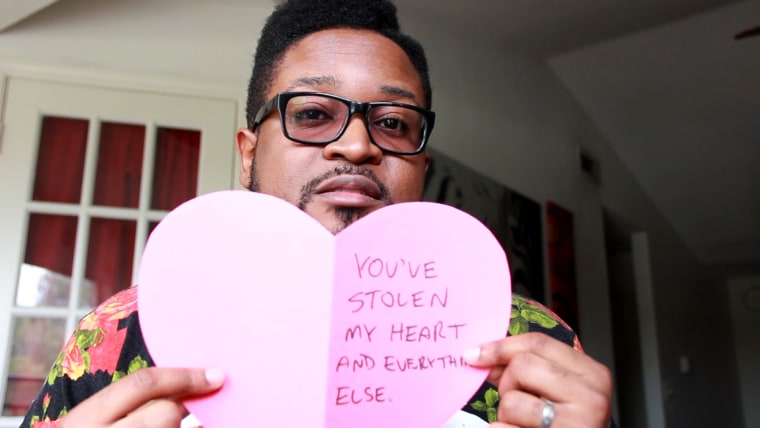 Later, Cross channels his inner preacher to remind Amalah of the importance of knowing your worth and loving yourself. Amalah is all "Amens" until Cross adds that she doesn't need expensive gifts to know she is loved.
After being handed homemade gifts from her father, Amalah tears them apart and chews on them, which leads to Cross declaring his daughter a heartbreaker as the video comes to a close.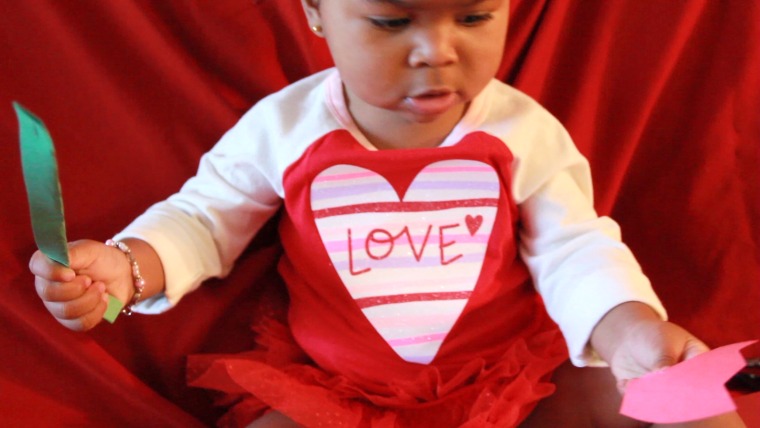 Cross says he feels it's important to talk openly with his daughter about love from an early age, and to back up what he says to be true with his actions.
"I think modeling love is the most important thing right now because she watches and tries to copy everything," said Cross. "What we say about it will matter, too, but she'll always be watching to see if I do what I say. The relationship between my wife and I will be her relationship template."