When Kevin Ely crosses the finish line on Saturday in Michigan, he will have successfully completed his goal of running a marathon in all 50 states.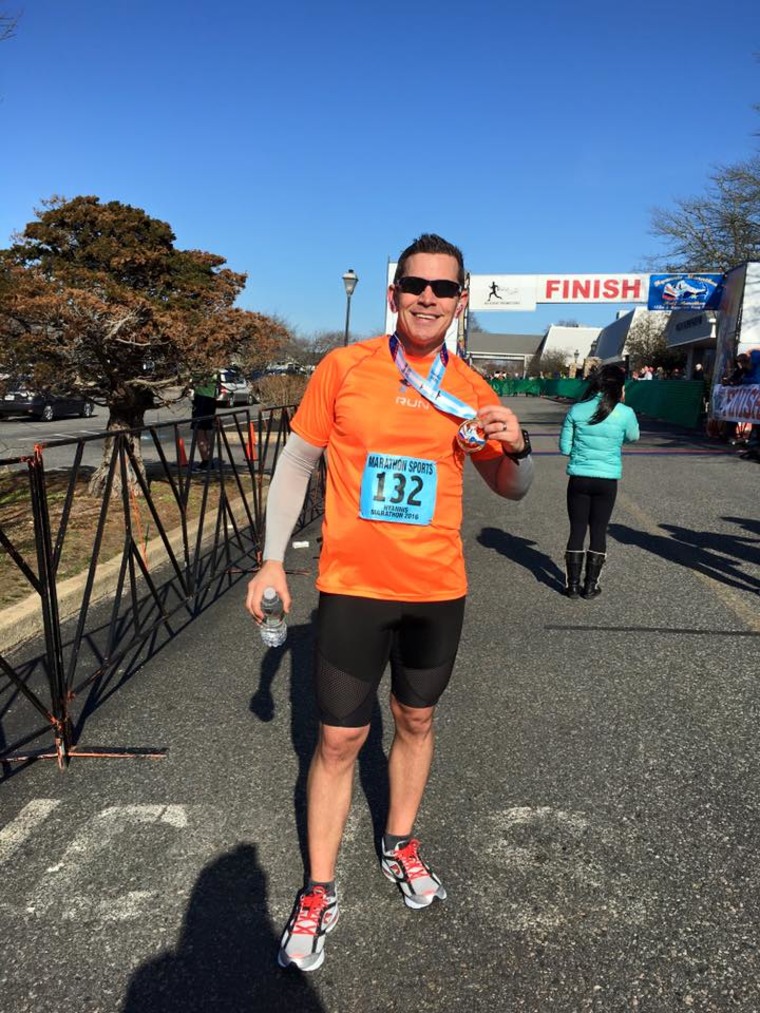 But that's not all he's accomplished. The 38-year-old dad from Geneva, Illinois, has also raised about $46,000 for the Free Wheelchair Mission, a nonprofit dedicated to providing wheelchairs to people with disabilities in developing countries.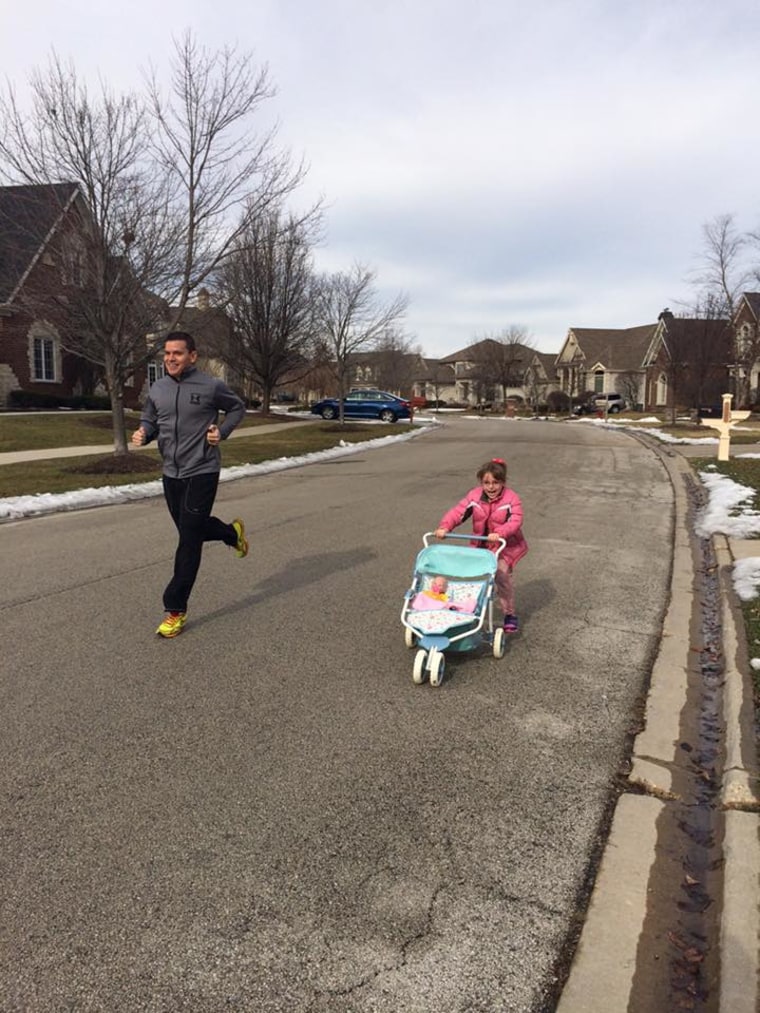 This organization hits close to home for him, since his 7-year-old daughter, Evelyn, was diagnosed with cerebral palsy shortly after she was born and has had difficulty walking ever since. She is now on her fifth leg brace, which costs $5,000 each.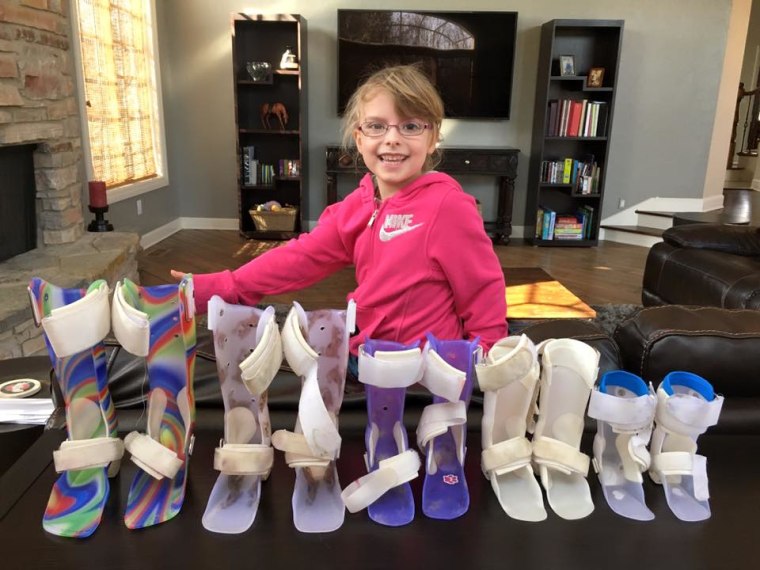 RELATED: Amputee runner plans to make history at Boston Marathon
Fortunately, Ely said, he and his wife, Sarah Ely, don't have to worry financially, since the majority is covered by insurance.
Ely originally set out on his 50-state marathon with the intention of checking it off his bucket list, but it ended up turning into something so much more.
After running his first marathon in 2003, when living in Columbus, Ohio, he never planned on taking part in a race again.
"I was happy to have completed one," Ely told TODAY. "I felt accomplished at the time, but didn't realize what was to come."
Seven years later, he moved to Chicago and got back into it. He ended up running another race two months after the Chicago Marathon.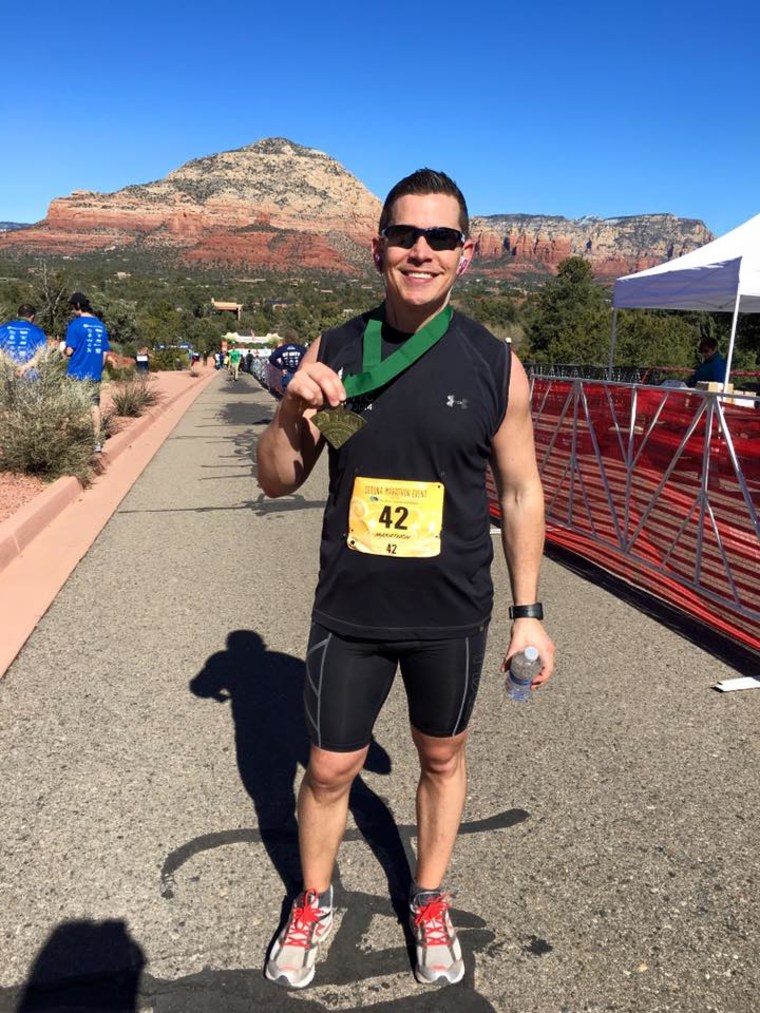 "They all happened to be in different states, so by the time I was four or five races in, I was like, 'Wow I can do this in every state,'" Ely said.
It wasn't until his thirteenth marathon in Huntington Beach, California, in February 2014 that his goals shifted. He noticed a sponsor booth set up by one of the race's sponsors: The Free Wheelchair Mission. It sparked Ely's interest.
"I was so impressed by what they did that I made a donation for one wheelchair for $77.91," Ely said. "That's when I came to the realization that I wanted to make running these marathons less about me and more about helping out a worthy cause."
Following the race, Ely reached out asking to work with them to raise money and he's already surpassed his goal of $42,850, which buys 550 wheelchairs — the amount that fits on one truck.
RELATED: Chicago Marathon runners exchange wedding vows 8 miles into race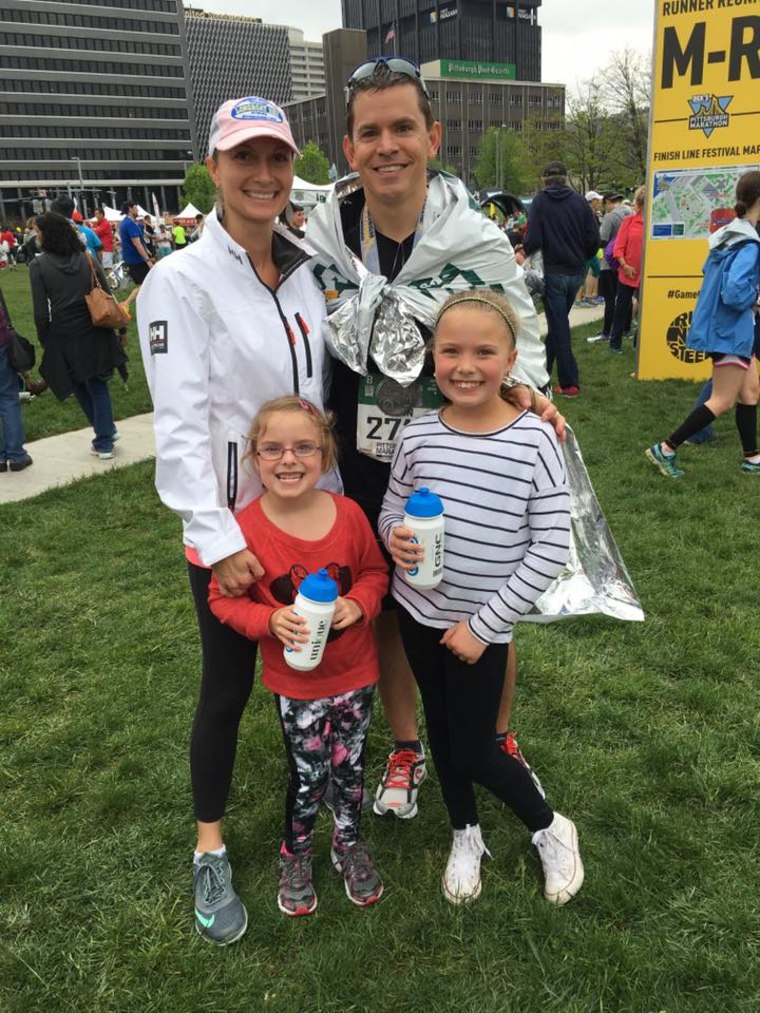 Although his wife and two daughters weren't able to attend every race, they went to those within driving distance and a few others they could get to on Ely's "Marathons for Mobility."
Evelyn especially likes going to cheer her dad on and give him high-fives and water as he passes by. After all, she was the inspiration behind this journey.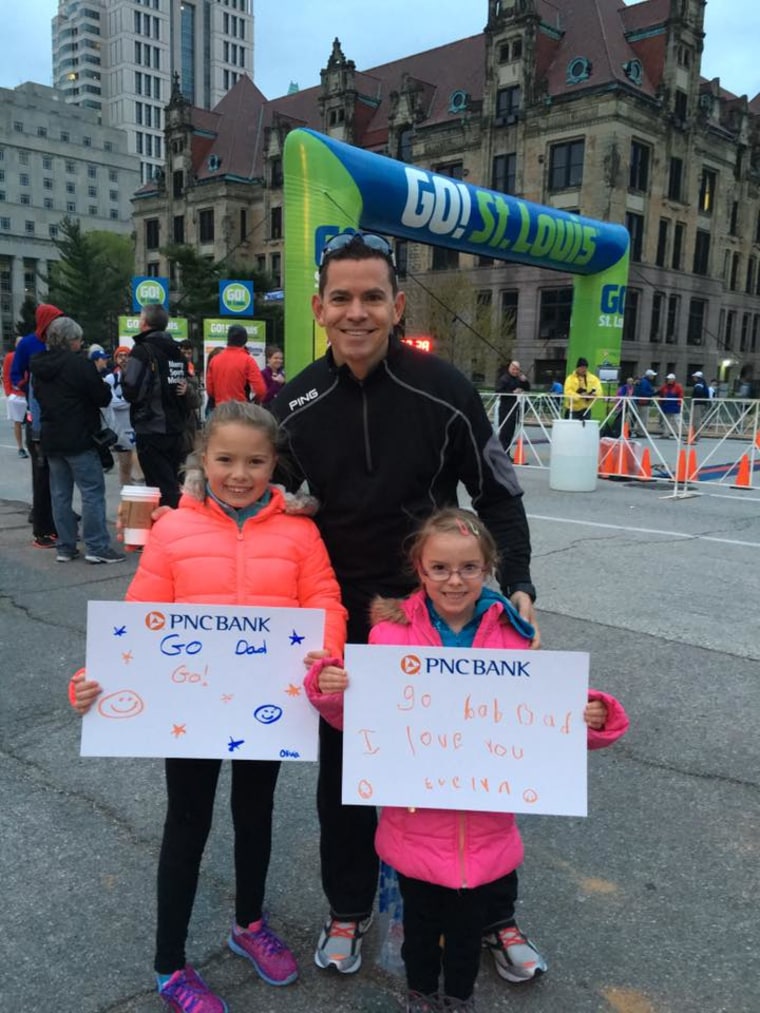 "I feel so fortunate to have come across the Free Wheelchair Mission when I did," Ely said. "Without them, all I'd have to show for my time is 50 medals. Now I can say I impacted 550 lives, which is pretty amazing."