Editor's note: This week we welcome our new crew of TODAY Dads, who will be regular contributors to TODAY Parents. We'll introduce a new one each day with their best #DadHack, that time-saving trick or soul-saving strategy that makes parenting just a little bit easier. 
Do you want to know what every toddler on the planet has in common? They're dirty.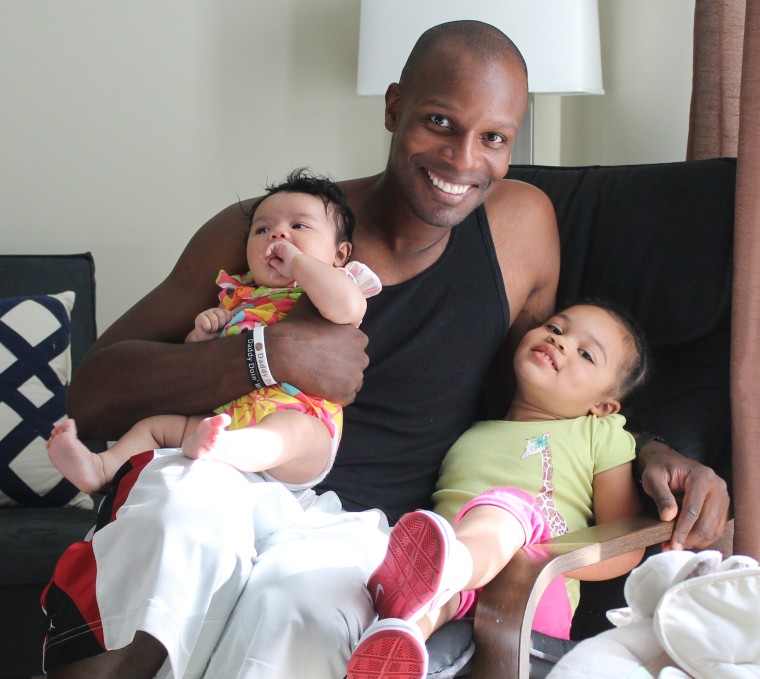 My adorable 3-year old daughter is no exception — cleanliness and hygiene just aren't high priorities at this stage of her life. For example, a recent challenge we endured was dealing with how much she disliked washing her hands — no matter how grubby they were. 

One reason I dig daddyhood so much is because of the unpredictable nature of this gig. Some days are smooth as butter and other days our kids will run around without pants in an Olive Garden. When the parenting gods decide to clutter my life with minor annoyances like my daughter's aversion to clean hands, I get pumped up to try something creative to prove that they can't break me.
I learned that one of my dad friends had implemented a pretty cool trick to help his daughter in the bathroom. He cut open an empty lotion bottle and placed it over the sink faucet so the water would slide down to reach his daughter's hands like a water slide. It's an effective hack and can be found all over the Internet. He did it because his daughter, who actually doesn't mind washing her hands, is shorter than the average toddler and has trouble reaching the sink (even with a step stool). My daughter is tall for her age and has no love for the sink, so I knew this wouldn't be enough to move the needle for us.

Then I had an aha moment. I thought, "What if I took this hack to the next level? Maybe I should turn the water slide into something that she really likes."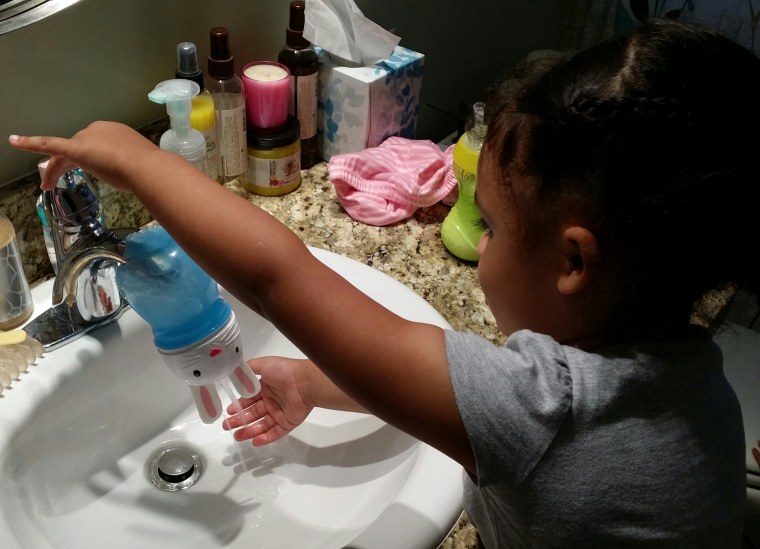 My daughter loves bunnies, so I found an old bunny sippy cup, cut it open at the bottom, put a little soap inside, and placed it over the faucet in the bathroom. It's similar to the "lotion bottle water slide" hack, but it had the added bonus of my daughter getting excited about the "bunny rabbit" helping to wash her hands. I mean, hey — nothing says clean hands quite like soapy water flowing through the skull of a dismembered, plastic bunny.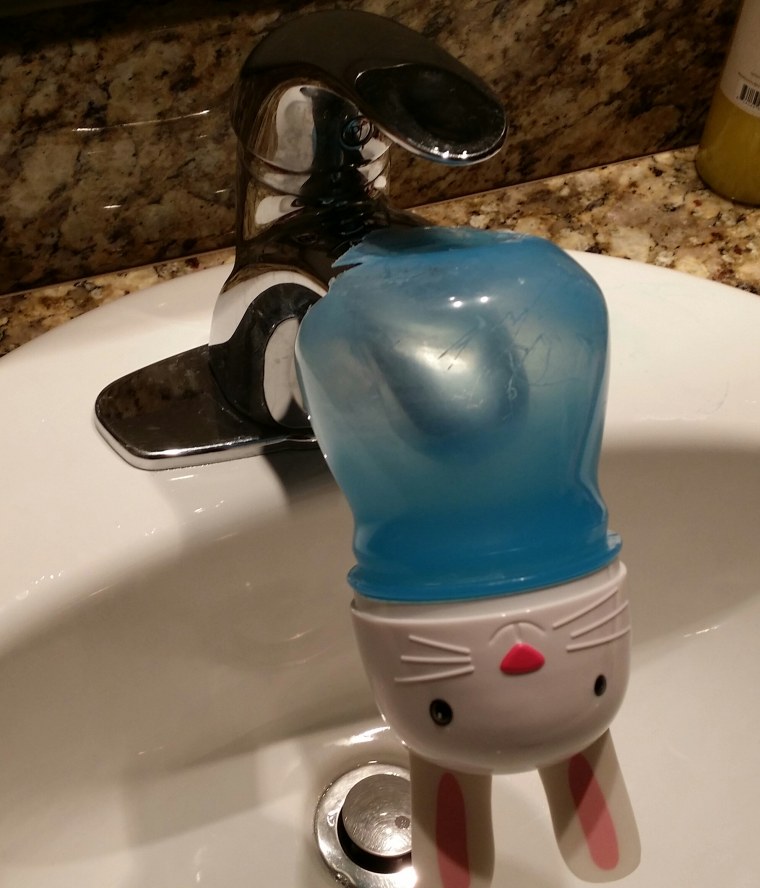 Some of my ideas fall completely flat. (Don't chop broccoli and put it inside of a hamburger patty in hopes that your kids will eat it. They won't.) Others are a slam dunk. I gotta say, it feels really good when the crazy creations actually work — not because of the ego-stroke of experiencing temporary genius, but because I helped my child navigate through a personal barrier.

If she's happy, I'm happy. And if she's somewhat clean, I'm really happy.
So, this is my favorite #DadHack. By the way, if you happen to see a dad walking around in public with a broken bunny sippy cup hanging out of his diaper bag, it's probably me. Instead of looking at me like I'm crazy, you can now nod your head, smile, and say, "I get it, Daddy."
Share your best Dad Hacks on the TODAY Parents Facebook page or on Twitter using #DadHacks.
Doyin Richards is a dad, husband, author, and blogger committed to celebrating great dads and evolving fatherhood worldwide. Find his rants, revelations, and random thoughts at Daddy Doin' Work, and on Twitter, and Facebook. His book "Daddy Doin' Work: Empowering Mothers To Evolve Fatherhood" is available for pre-order on Amazon.