Editor's note: This week we welcome our new crew of TODAY Dads, who will be regular contributors to TODAY Parents. We'll introduce a new one each day with their best #DadHack, that time-saving trick or soul-saving strategy that makes parenting just a little bit easier. 
As many busy families know, free time on a weekend is rare. So rare, that it's not always easy to know what to do with it.

You might be content to do nothing, and that's OK. Kids need unstructured down time. It helps them test their imaginations and figure out how to entertain themselves. The problem with doing nothing is that a lazy Sunday morning can stretch into a restless and cranky Sunday afternoon.
Then what?
My Dad Hack solution: Find a special place nearby. It should be your go-to spot for fun and learning, a safe place that's always there when you need it and yields new wonders even as the kids get older.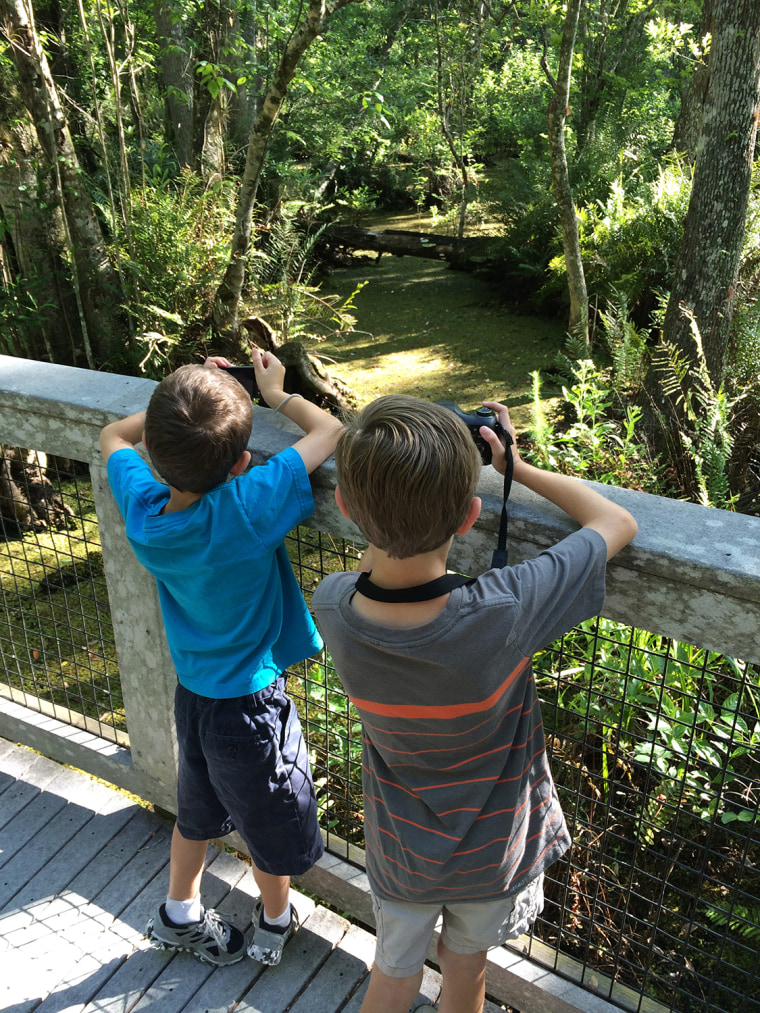 Embrace that place, make it your own, and you will never again scramble to fill those unexpected empty hours.

We discovered our family's place, Brooker Creek Preserve near Tarpon Springs, Florida, by chance when we drove past the park entrance on a routine visit to the beach. Our neighborhood is about 20 minutes away from the park, an 8,700-acre slice of natural Florida, and we've taken the boys, ages 8 and 5, there since they could walk. Weather permitting, a few unplanned weekend hours are the perfect excuse for a free and fun nature walk.
The first time I went to Brooker Creek with my older son, we spotted a doe and a fawn grazing along the tree line near the parking lot. We were hooked, and have since returned for many adventures.
The most recent was an impromptu "photo safari." While their mom enjoyed some precious alone time at home, the boys and I came across a deer making her leisurely way through the nearby underbrush. Later, we gave an alligator a wide berth as he eyed us on our wood walkway before he glided away up the creek.
The nature trails at Brooker Creek give us a familiar, safe and comfortable setting to make memories. Brooker Creek is like an extension of our back yard. It's always open during daylight hours, and costs only what we spend on sun screen, insect repellent and the gas to get there.

The beauty of this Dad Hack is that it doesn't have to be expensive. And it doesn't have to be as exotic as a pristine stretch of Florida wilderness. All it takes is a little thought and research to forever resolve one of the great dilemmas of parenthood — what to do when there's "nothing" to do. In fact, as you consider the possibilities, your biggest challenge might be to narrow it to just one useful place or activity.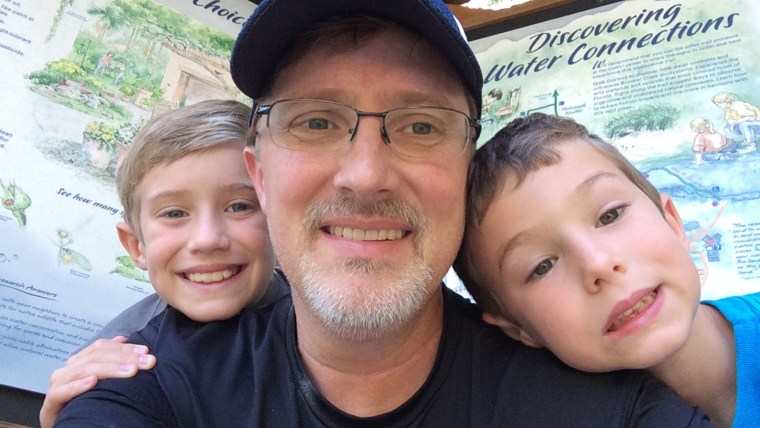 Then again, why limit yourself? Here are a few ideas to get you started:

A hardware store: Teach kids the difference between an Allen wrench and a Bristol wrench, or sign them up for a do-it-yourself craft class.
A college campus: Find the coolest buildings and learn about the architecture, or run around like crazy in the wide, open spaces.
A music store: When your future Pharrell or Lorde is on stage at the Grammy's in 10 or 20 years, they'll thank you for thinking of this.
A fishing pier: Every kid should learn to bait a hook. Even if the fish aren't biting, the pier puts you outdoors at the water's edge, a great place to while away the day together.

So how will you know when you've discovered the right place? Simple: Turn off the TV or take away the iPad. Tell the kids you're going to the special place instead of sitting around all day.
If they only complain for a minute or two, you've successfully implemented this Dad Hack into your life.
Share your best Dad Hacks on the TODAY Parents Facebook page or on Twitter using #DadHacks.
Carter Gaddis is a writer and journalist, whose work has appeared in the Tampa Tribune, Parenting Magazine, and other online publications. He lives with his wife and two sons near Tampa, Florida, and writes about fatherhood at DadScribe.com. Find him on Twitter, Facebook, Pinterest and Instagram.