When it came to imparting some hard-earned wisdom about life to his three sons, one New York City father made sure to cover everything from hangovers to the importance of wearing funny shirts.
In a widely read post on Medium titled "Unsolicited Advice for My Three Sons, In No Particular Order," entrepreneur Rufus Griscom, 48, wrote a funny and touching open letter to his sons Declan, 11, Grey, 8, and Rye, 5, about some important life skills.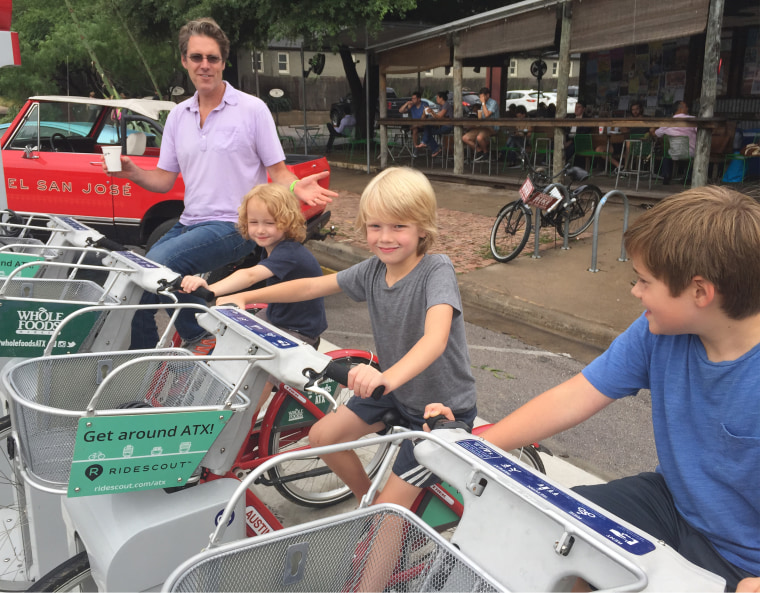 "Though I'm generally an optimistic person, it's always possible you're going to get hit by a bus,'' Griscom told TODAY. "While I believe I will not be hit by a bus, it's an uncertain world, and if that were to happen, you want to hope you were able to talk to your kids on an adult-to-adult level and have them benefit from you telling them about the things in life you have partially figured out."
RELATED: See dad and daughter's hilarious text message convo about sanitary napkins
For every funny bit of advice like "habits are for lazy people, and you are lazy," Griscom also sprinkles in truths about self-esteem, the importance of having mentors and being honest.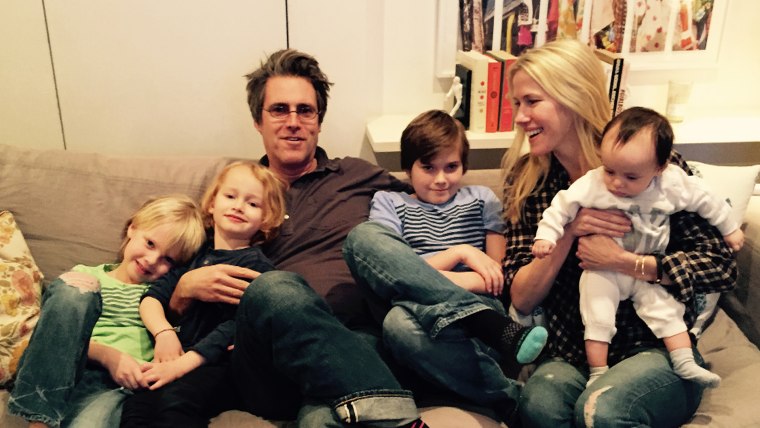 "The harder part of the piece is getting in the light, funny observations because you don't want to be overly ponderous and take yourself too seriously,'' Griscom said. "I think maybe part of what made that post work was interspersing light, silly stuff with more weighty stuff that keeps it light enough so that it doesn't seem obnoxious."
Griscom also included life hacks like wearing the same type of shirt every weekday to save time on deciding what to wear, and getting a small coffee in a medium cup at Starbucks to save a few cents when baristas overpour.
RELATED: Clint Eastwood's son, Scott, reveals dad's best advice
Having three boys also made Griscom tailor the advice to them.
"If I had girls it would've been, "1. Keep away from all boys,''' Griscom joked. "With boys, you're a little less cautious."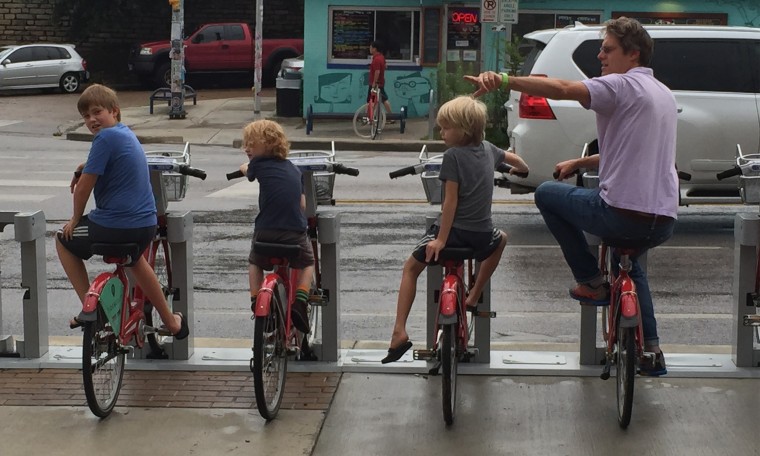 As an entrepreneur who has co-founded three companies, including his most recent, the media company Heleo, he has learned plenty about human behavior over the years.
RELATED: With school's help, military dad surprises his two kids after 8 months away
"My mother is a psychoanalyst and I've always said to her that if you really want to understand people, business is an incredibly interesting lab for understanding people,'' he said. "If you're not successful at working and collaborating with people, then your business fails, and I've had businesses fail. You are essentially running a lot of little experiments on how humans interact with each other."
While many others have read Griscom's advice, his sons are not part of that group yet.
"I think (Declan) will get around to reading it, or it's possible he's read some of it and hasn't told me because he's very much in a preteen mode,'' Griscom said. "I could get about three syllables into speaking (to) him about advice and he's already rolling his eyes. He is decidedly unreceptive to any kind of ideas from his father at this point."
Follow TODAY.com writer Scott Stump on Twitter.