High school graduations are looming, which usually means students getting a heavy dose of life advice from mom and dad along with their diplomas.
While many parents urge their children to find careers and seek stability and security, one Canadian dad took a different approach. In a blog post written to his daughter a few weeks before her graduation, Sean Nosek, an educator from Vancouver, had some advice for a changing world.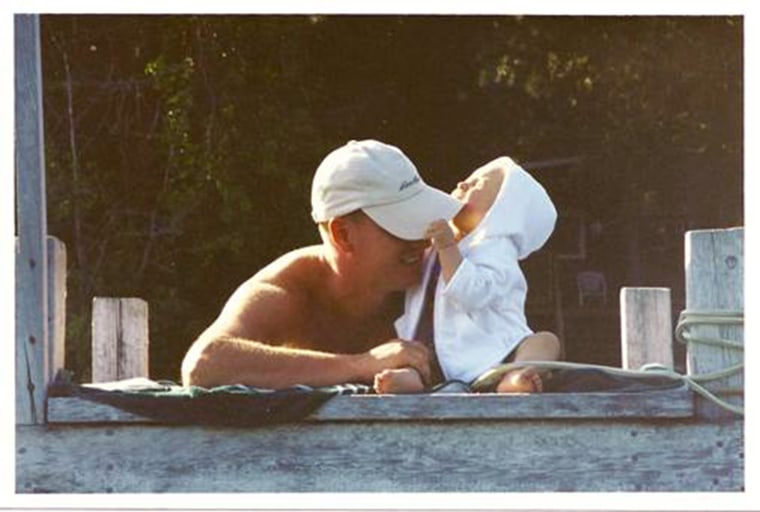 "Ali, too many people have been conditioned to play it safe in a world that longs for courageous dreamers and risk takers,'' he wrote. "So go for it! Don't be afraid to commit fully to the things that truly inspire you and bring you joy. I assure you stability and security are over-rated and almost always under-deliver."
Nosek noted how in the 28 years since he graduated from high school, the rise of the internet and technology has disrupted numerous industries and career paths.
RELATED: 'Habits are for lazy people': Dad gives his 3 young sons 'unsolicited' life advice
"The truth is that when I graduated high school many people believed that a person could train for one thing, land a job with one company, and retire from that place 35 years later with a good pension and benefits,'' he wrote. "As it turns out, the notion of having one 'career' stay consistent over the course of one's life ... is less and less realistic.
"You might be surgeon for the next 40 years. Or maybe there won't be a need for surgeons anymore because there will be robots and lasers and software programs that will be more exacting and able. The world will keep changing, and quickly."
As the director of instruction, learning and innovation with the West Vancouver Schools, Nosek has seen how much the old way of charting a single career path and following it has disappeared for many professions.
RELATED: 'Dads Don't Babysit' T-shirt sparks online debate about parenting
"It has changed,'' Nosek told TODAY. "We are telling our students today that they should expect to engage in several different careers in their lifetimes. Metaphorically speaking, their world will be one of shifting sands. The ability to navigate an ever-changing landscape becomes paramount."
Nosek was just trying to be realistic more than cast a gloom over the future for his daughter.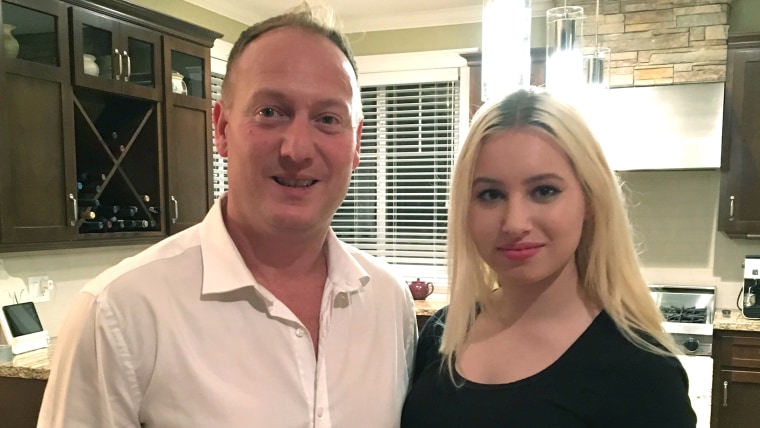 "This modern world and the so-called freelance economy allows for people to earn good livings doing all kinds of wonderful and imaginative things," he said. "It may be more uncertain, but it's tremendously exciting as well. And the world will always need experts."
He also was up front about the fact that things might not always work out when it comes to chasing dreams, but it's still worth doing rather than succumbing to fear. He urged his daughter to choose "adventure over routine" and "challenge over comfort."
RELATED: Tea party photos of military dads and daughters brew precious memories
"Maybe it sounds cheesy, but the older I get the more I realize how people are more likely to regret the chances they didn't take,'' Nosek told TODAY. "We only get one go at this. What's that quote? 'The ship may be safest in the harbor, but that's not what she was built for.'''
Nosek remembered his parents encouraging him to get an education that led to a reliable career and saying that "you are what you do." He dreamed of being a writer and studied literature as an undergraduate, but ultimately ended up in a career he loves in the education sector.
"If anything, I hope this letter is a call to action for those who feel a certain tug in their hearts to pursue a dream,'' he said. "The world actually depends on people's dreams coming true."
Before he posted the letter, he ran it by his daughter for approval.
"She said something like, 'Aww Dad, I got your letter. Thank you. I loved it,''' Nosek said. "It was sweet, actually. As a sign of the times perhaps, her initial response came via text message."
Follow TODAY.com writer Scott Stump on Twitter.