/ Source: TODAY Contributor
La Guardia and Leah Cross were married for nine years before their daughter, Amalah, was born. So the Sunrise, Florida, dad says he had plenty of time to explore his interests of music and art on his YouTube channel before his infant daughter came onto the scene.
But, as babies often do, Amalah's appearance changed everything — even, Cross says, the types of videos he posted to YouTube.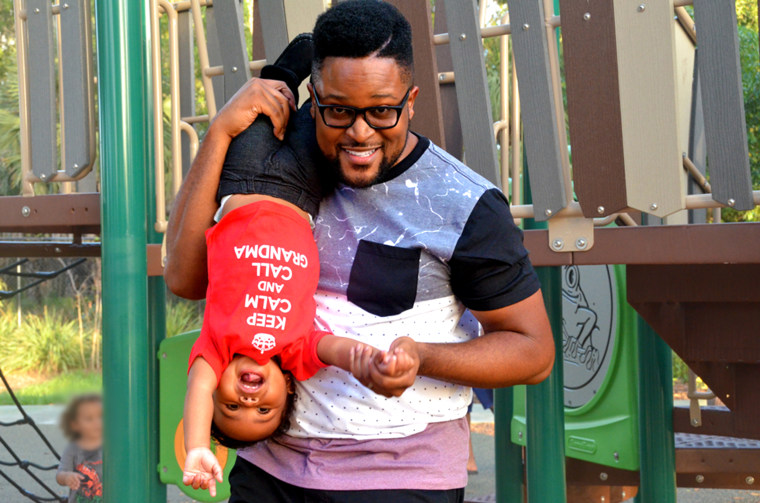 "Two days after Amalah was born, I posted a silly commentary about being a new dad. It was fun to tell these stories and the reception motivated me to continue," Cross told TODAY Parents. "I changed the entire direction of my videos…telling the stories of new fatherhood."
Today, Cross' YouTube channel, New Father Chronicles, is a viral sensation, even more so since he released an adorable video this week in which he interviews his now 14-month-old daughter.
In the video, Cross questions Amalah while she sits in her highchair, eating pizza. As Amalah sweetly babbles to her father, Cross creatively captions each response to show a cheeky reply from his toddler.
"Why do you still refuse to sleep through the night?" he asks.
"Why would I abandon my greatest weapon? Why would I let you rise above me? This weapon controls you and Mommy," Amalah answers through the captions.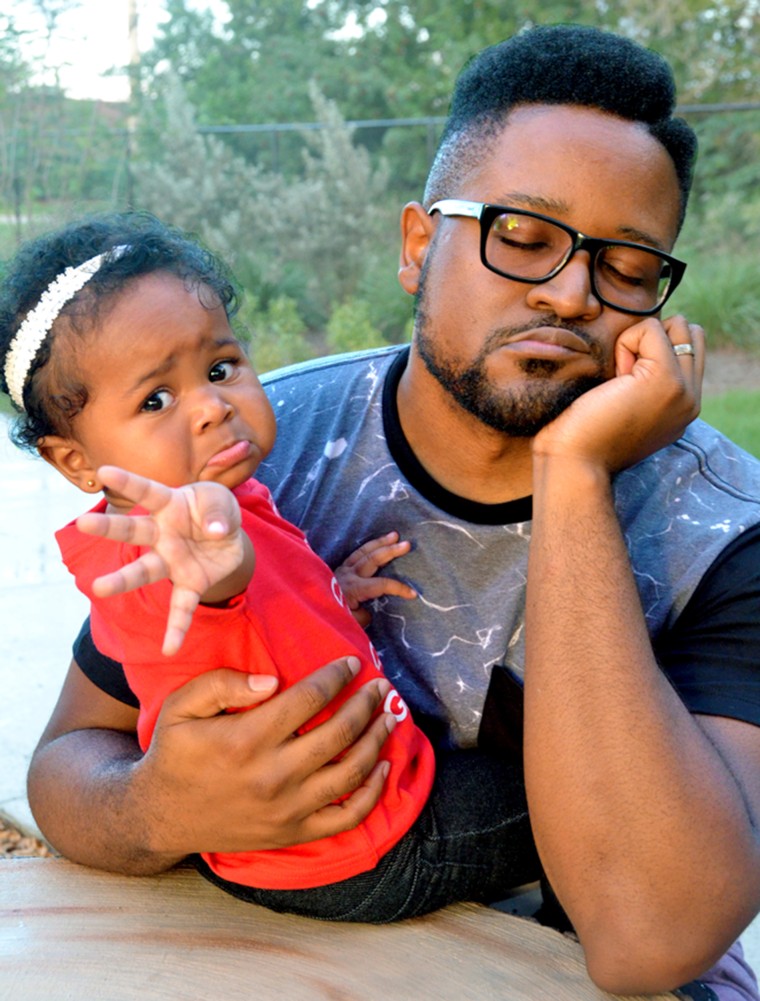 As the interview continues, Cross asks Amalah to identify animal sounds and household items, some of which the toddler gets correct. The duo also talks about sharing and whether or not Amalah plans to start contributing to the family soon, all while the toddler smiles, dances, and picks her nose.
"She's a great mimicker, and she really tries to say what we say," Cross said of his daughter's speech in the video. "For the interview, I just paid attention to what she said and tried to translate as close to what it sounded like as possible."
"I'm very liberal with embellishing and editing to make it all flow together," he admits.
Cross says it's been fun to watch his daughter's language expand as she grows, adding that he conducted the interview because he is unfamiliar with this new stage of life, and considers Amalah an expert at being a toddler.
"I still have so much to learn, and she's the best teacher," said Cross.
The interview was the first video in Season 2 of the New Father Chronicles, and Cross says his YouTube content will change with his daughter as she moves from babyhood to being a toddler since she is, after all, the star.
"She was a lot more innocent in her infant stage. Was she demanding? Yes, but now she's realized her power," said Cross.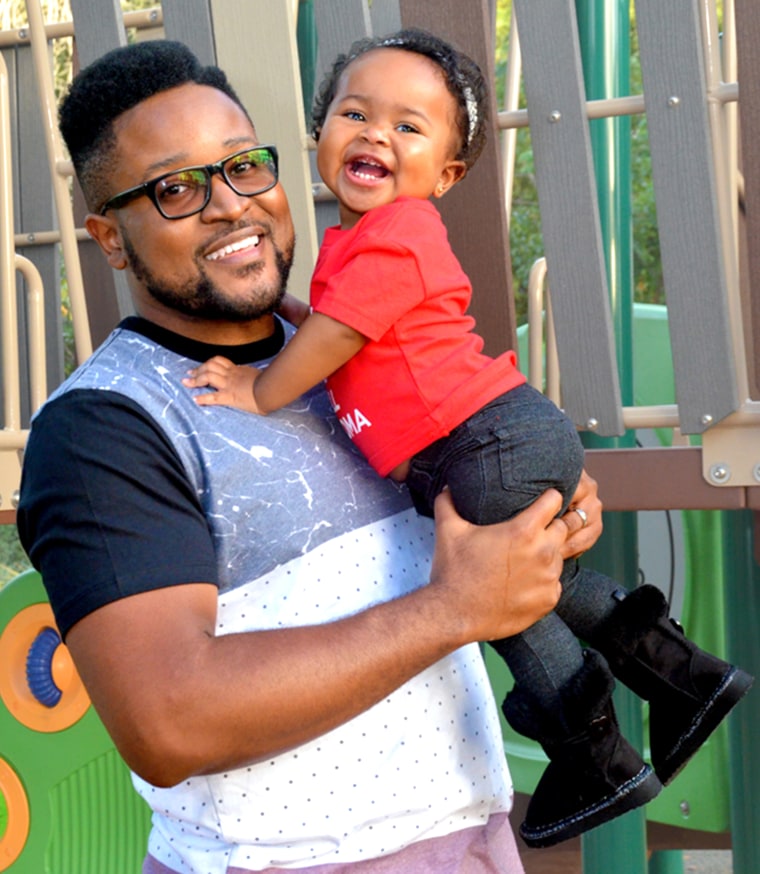 So what are Cross' biggest takeaways from his first year of fatherhood?
"I've learned to do whatever she tells me to do," he joked. "But honest answer — I've learned to teach and learn at the same time. I've learned to embrace help...I give my wife breaks whenever I can. I try to share parenting responsibilities. I'm also an expert at changing diapers, and baby poop doesn't make me vomit."