Restaurant chain Chili's Bar & Grill is facing criticism and has launched an internal investigation after one of its workers, the father of a son with Down syndrome, says he was fired for complaining about his co-workers using the word "retard."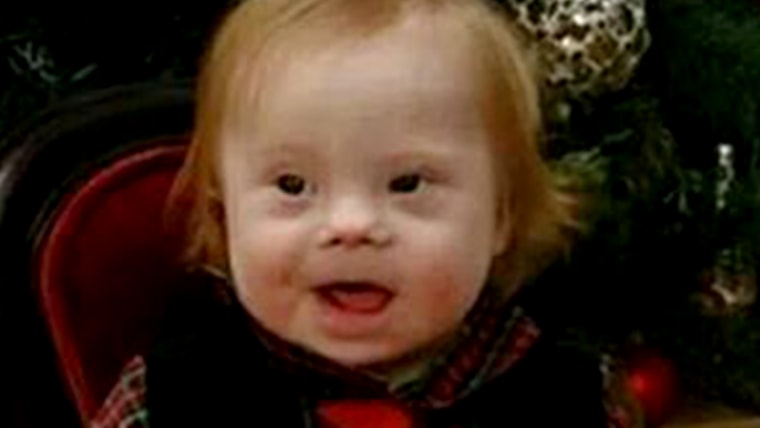 According to Cara Miller's Facebook page, her fiancé Bruce Casper was fired from a Pennsylvania Chili's after he complained about his co-workers' frequent use of the term "retarded." On May 31, she posted a Facebook update explaining what happened, writing:
"Chili's in the Pittsburgh Mills Mall thinks it's OK to use the word retarded and call people retards (management and employees).... I would NOT call that place 'family friendly.' This is disrespectful to not only my family but everyone who knows or has Down syndrome their selves!"
Miller and Casper have three children, including 16-month old Kyron, who has Down syndrome. "There's a right and a wrong, and they were in the wrong," Miller told local station KDKA CBS Pittsburgh.
A spokesperson for the chain told TODAY.com in an email:
"We completely share our guests' concerns and our teams are working hard to understand the full picture of what happened. We take these comments to heart and do not allow team members to use these words in our restaurants. We're moving as fast as we can and will take the appropriate action after our investigation is complete. Out of respect for team member privacy, we cannot share any additional details on the investigation.
"Chili's training program contains explicit language about the unacceptable use of derogatory words in our restaurants. We also have multiple ways team members can anonymously report any violations of this policy to above restaurant leaders, which we take seriously and act upon quickly."
In comments in response to criticism on Facebook, a spokesperson for Chili's added, "We do not condone discriminatory language of any kind in our restaurants and take allegations like this very seriously.
Miller has been using her Facebook page to express her outrage and put pressure on the company.
KDKA reported that Casper was offered a job at a different Chili's but that he said he isn't comfortable working for the chain anymore.
Miller is an advocate for "Spread the word to end the word" campaign and says on Facebook that she has zero tolerance for people who use it. The campaign was spearheaded by the Special Olympics seven years ago to encourage people to abandon using the words "retarded" and "retard." The campaign asks people to pledge to stop using the R-word as a first step towards more accepting attitudes and communities for all people. More than half a million people have taken the online pledge.
Miller told the website Liftbump that despite the financial strain that comes with Casper being out of a job, she is proud of him for standing up against the R-word, adding, "and I am extremely proud to be a mom to a child with Down syndrome."