In "The Little Mermaid," Ariel and her father, King Triton, had big problems — especially when it came to the subjects of dry land, princes and having legs.
But one dad has flipped that tale and found a way to bond with his little girl by channeling those characters and dressing up as a mermaid himself.
Well, merman.
An Imgur user shared a photo of this King Triton and his tiny Ariel at Disneyland, and it's the sequin-covered embodiment #DadGoals.
RELATED: Can you say 'wardrobe malfunction'? Dad's funny outfit for baby goes viral
While the wee one looks kid-appropriate in a sparkling teal tail, Mer-dad has shunned the usual theme-park uniform of cargo shorts for a bright blue tail of his own — and a gold crown to cap off the look. Together the duo walks hand in hand, and while we can't see their faces in the pic, we're pretty sure they're smiling, too.
We certainly are!
In fact, we just can't get enough of dads who know no embarrassment when it comes to making their daughter's dreams come true.
RELATED: 'I am strong': Dad's sweet pep talk with daughter is a positive family tradition
From the father who found the perfect way to compliment his daughter's Han Solo costume: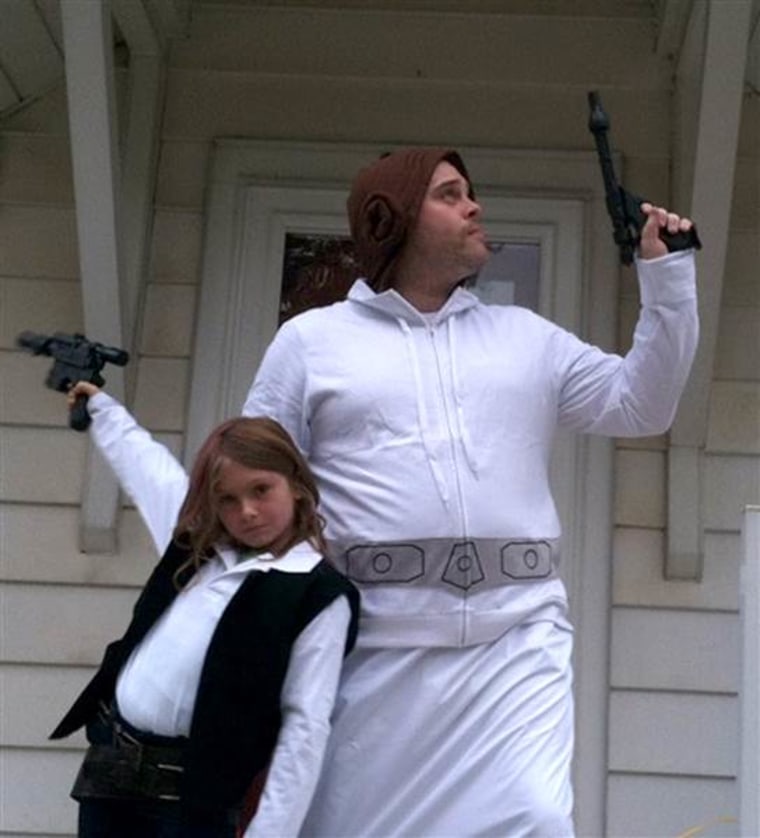 To the dad who wasn't afraid to have a pink-pajama dance party with his girl:
Way to go, dads!
Follow Ree Hines on Twitter.