Mike Long was disappointed to find out that girl superhero costumes are hard to come by. That's why he went to great lengths to make sure his daughter attended a superhero-themed party in style.
After scouring the Internet, he found limited costume options for his 6-year-old daughter. Instead of choosing between Sexy Batgirl and a pink Spider Girl outfit, he decided to take matters in his own hands and made a costume from scratch.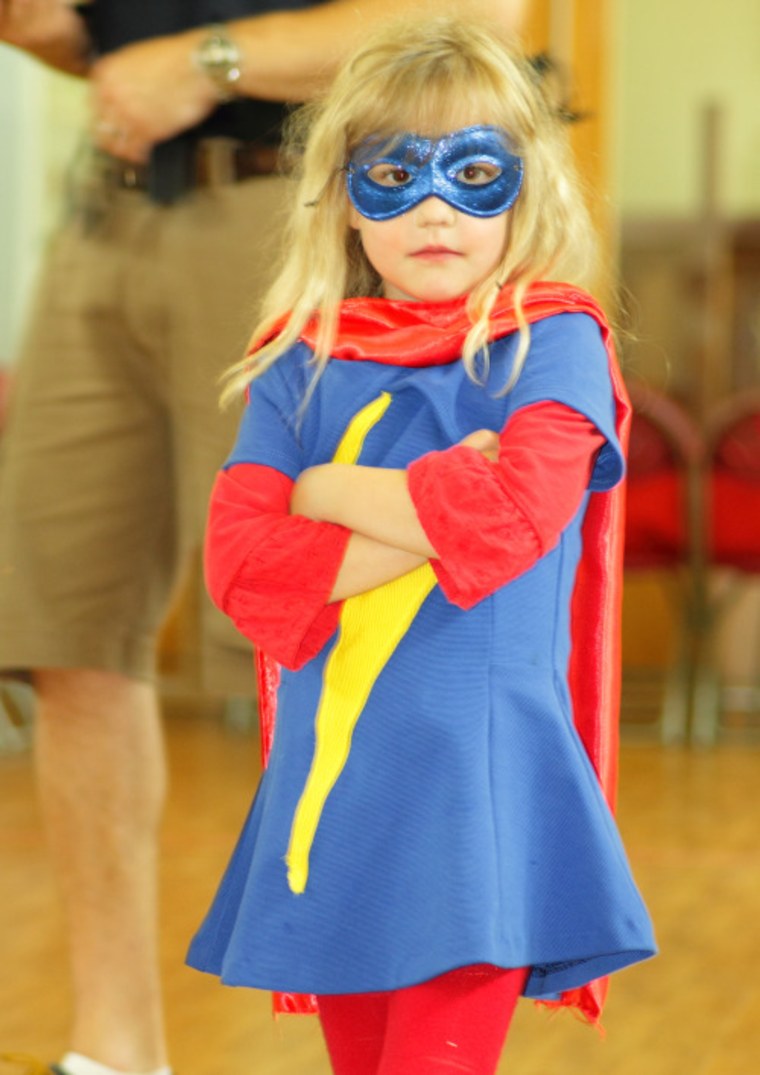 Long, who is from Surrey, England, thought his daughter would make a great Kamala Kahn, also known as Ms. Marvel, so he started to get crafty.
He bought a blue dress, glittery blue mask, yellow fabric from a pillow, some cheap red polyester and then put his sewing machine skills to the test.
RELATED: 'Avengers' star Mark Ruffalo: 'We need more superhuman women' in movies
"When it finally came together, my little one fell in love with it," Long wrote in his open letter to Marvel on Tumblr. "With hindsight, I'm glad I made it over buying one already put together, but I write this not as a rant, but as a plea to make merch more girl inclusive."
Long's letter to Marvel requesting more girl superhero costumes has been reblogged more than 3,000 times, including by G. Willow Wilson, the author of the Ms. Marvel comic.
"Now this is one dedicated super-dad," Wilson wrote when he reblogged the letter.
RELATED: Girl demands more female superheroes: See how DC Comics responded
It doesn't seem too big a feat for Marvel to listen to Long's plea and start selling more girl-inclusive merchandise. Just last year, they released a female Thor.
"Ms. Marvel is an incredible concept who empowers a multi-cultural demographic and to be honest, this needs to be pushed harder!!!" Long wrote.