A video of a dad making a pint-size Iron Man costume to help his sick newborn "feel brave" is resonating with thousands of other parents, especially those who also have waited out emotionally draining months in a hospital's neonatal intensive care unit.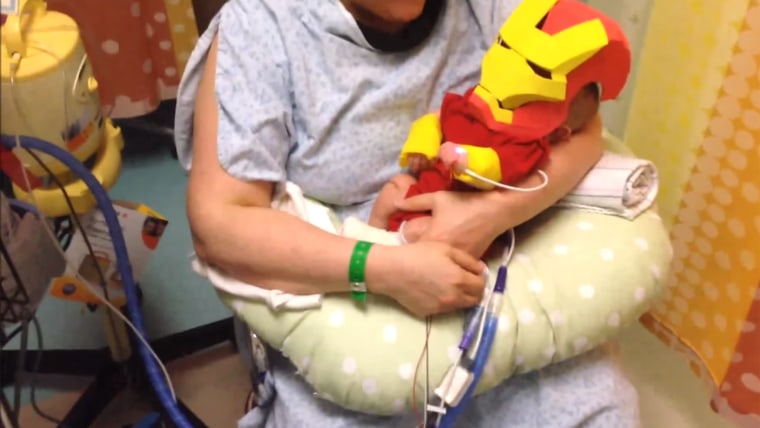 Eric Hart's little son, Collier, has been hospitalized since his premature birth in July. When the baby's first holiday, Halloween, approached, Hart asked the nurses whether it was okay to dress his son up in a costume.
"I came up with Iron Man because he's been hooked up to all those machines and wires, and that's similar to what Iron Man went through," Hart told TODAY.com.
A professional prop maker, Hart found a pattern online and scaled it down to infant size. It took roughly three to four hours over several days to make. He made the face mask out of foam; a red onesie and some yellow fabric on the baby's wrists made up the rest of the costume.

"We thought we'd dress him up and take some pictures for the grandparents, the family and some friends," said Hart, 35. "I figured I'd put the little mask on top of him just long enough to take a picture."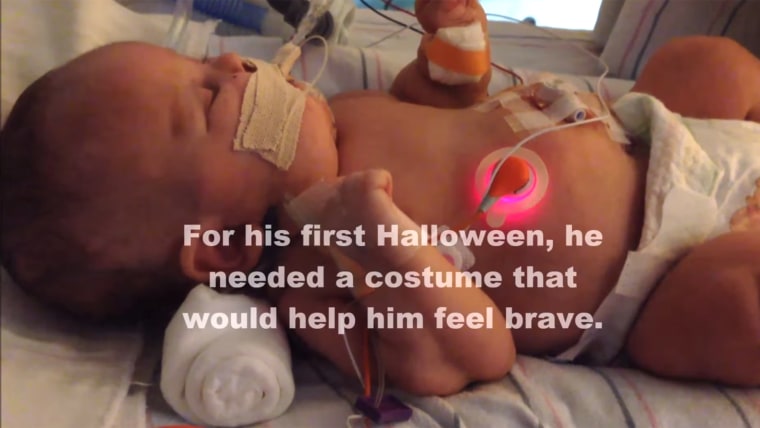 But once he posted the video of the entire process, "people suddenly are watching it all over the world," said Hart, who has received numerous email messages and tweets from parents providing encouragement, or sharing similar battles involving their own children.
"It just resonates with them of being able to find a small moment of joy during months and months of physical and spiritual exhaustion," he said.
Hart said he's not sure when Collier, who has other medical problems not related to his premature birth, will be able to go home or what his son's future will hold outside of years of additional medical treatment.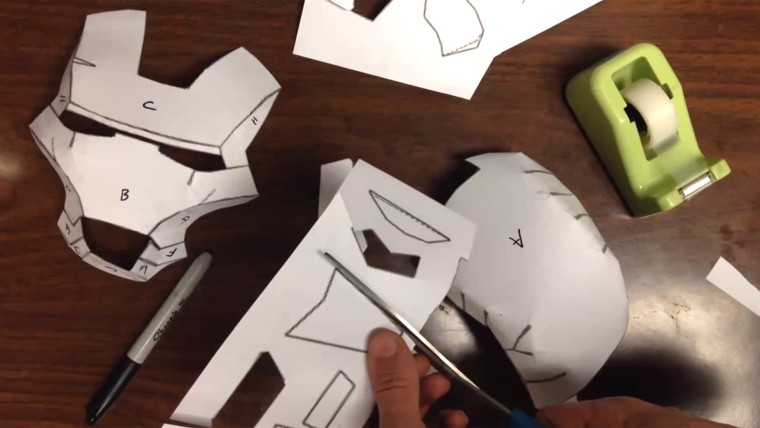 "There are a lot of times when the baby is sedated, and you can't interact, so this is something we could actually do and say, 'We may not be normal right now but this is our new normal,'" he said. "Even though we're in the hospital, we're trying to do everything that a regular family would do and celebrate all the holidays."
Hart said he and his wife wanted to be able to capture this holiday-related milestone to give some sense of structure to their son.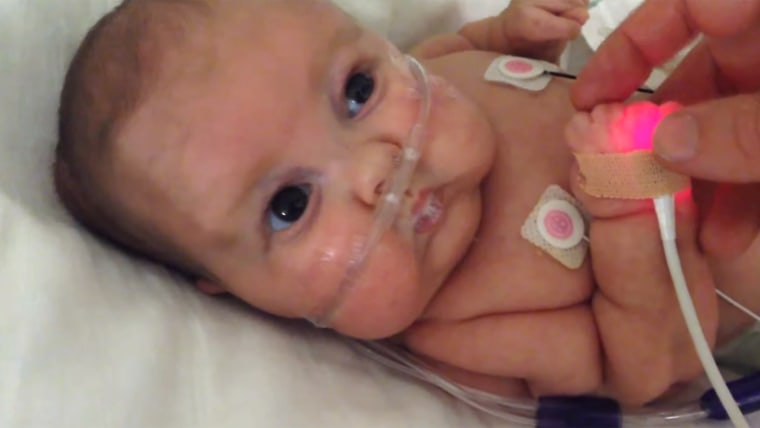 "When he's older, he'll be able look back and hopefully see that his parents have basically been giving him a normal life ever since he started," he said. "We never thought of him as an interruption over this medical thing."
Follow TODAY.com writer Eun Kyung Kim on Twitter .