Lylah MacCall has her sights on becoming an American Ninja Warrior someday, and it's easy to see she's going to make a fierce contestant with just one look at her most recent training video.
But first, the 5-year-old will have to make it through kindergarten.
In a video going viral, the Colorado youngster can be seen impressively breezing through a pint-size obstacle course assembled by her father, Gavin MacCall.
Lylah makes her way through an intricate system of ramps, balance beams, teeter log and even a zip line — all in impressive time and before an adoring crowd of stuffed animals.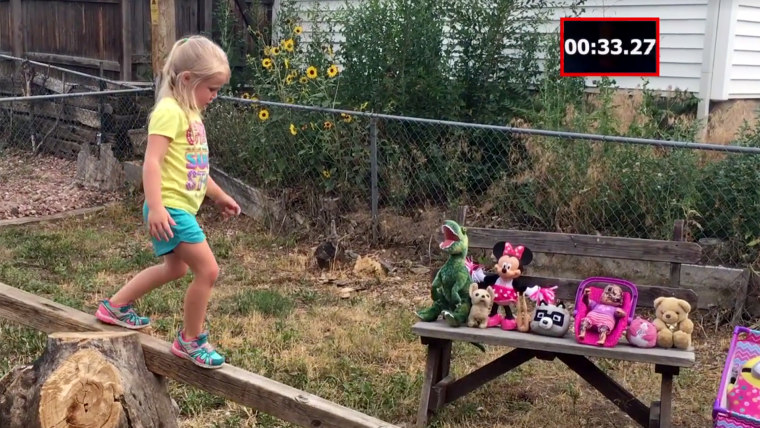 MacCall provides spot-on commentary as his daughter, wearing a "Girls are Superstars" T-shirt, makes her way through the final obstacle, the warped wall, and pumps her fist in the air in victory.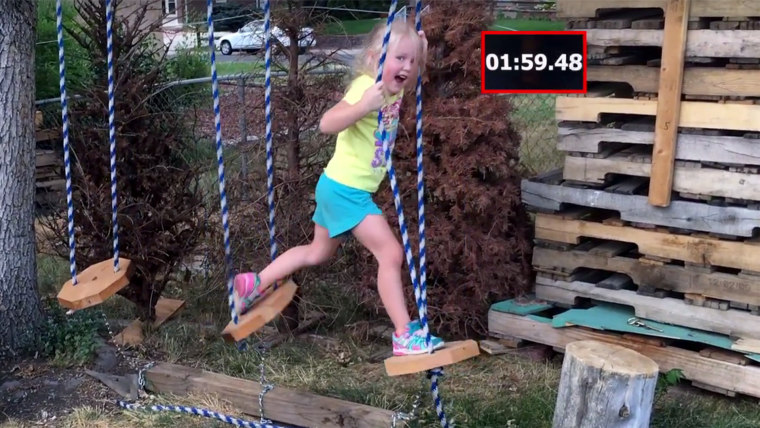 RELATED: Dad of triplets creates car dividers to stop backseat fights
The obstacle course is a progression from the one MacCall set up last year inside his home. A video of that course shows Lylah leaping from an armchair into a leather recliner and making her way through the rungs of a ladder laid flat between household objects.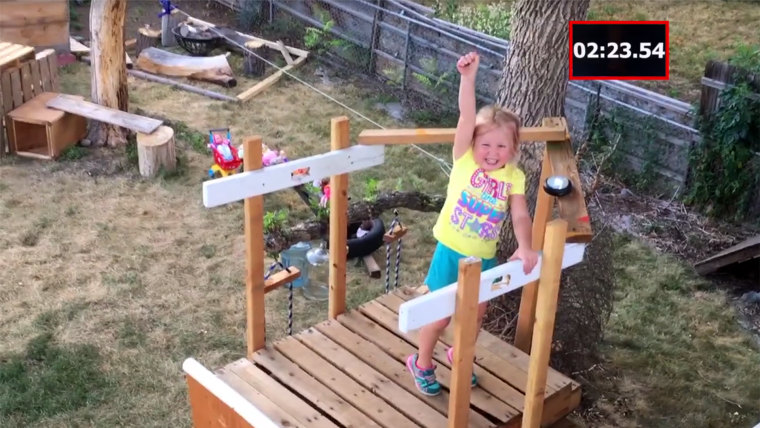 In his posting of the video showing his new and improved course, MacCall writes that Lylah's daily excursions to neighborhood playgrounds helped build up her strength.
"This years (sic) course got much more involved and would not fit in the house. There are bigger plans for next year and Lylah could use some support," he said, providing a link to a GoFundMe page he set up "if you want to help out."
The video has since caught the attention of Matt Iseman, host of the real-life "American Ninja Warrior" program. Iseman expressed his approval on both Twitter and Facebook.
"I love what I just saw out of Lylah MacCall. Five years old and this young lady just DESTROYED the Denver city finals course!" Iseman says in a message that ends with the thought everyone is thinking while watching the little girl scramble through her backyard: "Nice job, dad."