Kaylee Suders had no intention of attending her senior prom after her boyfriend, Carter Brown, died in a car crash several weeks ago. It took a special request to make her change her mind.
"I said, I know Carter's not here to take you, but maybe I can be the next best thing,'' Carter's father, Robert Brown, told TODAY.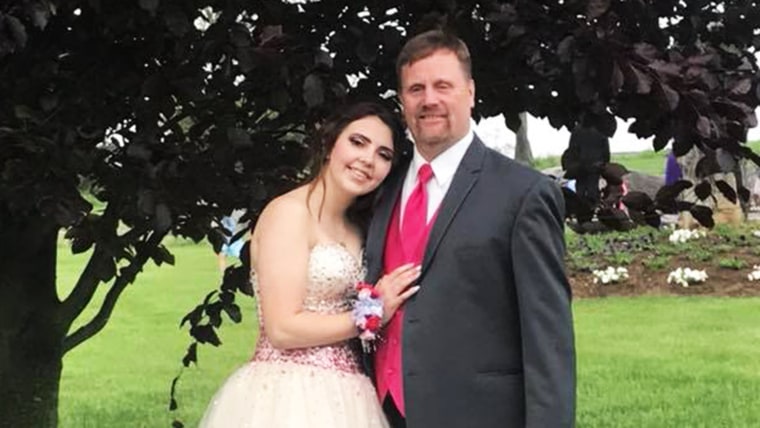 Brown, 50, asked Suders, 18, if he could be her date to the prom on May 19 at James Buchanan High School in Mercersburg, Pennsylvania. Brown is a football coach at the school and had cleared the idea with the principal before asking.
"He said, 'What if I went with you?' I was like, 'You're too old,''' Suders joked to TODAY. "I was kind of surprised. It was all completely his idea, and I thought it was really sweet."
Carter and Suders had been dating for about year when he died in a head-on crash on April 15. The 19-year-old was coming home from Indiana State University, where he was a freshman, to surprise Suders.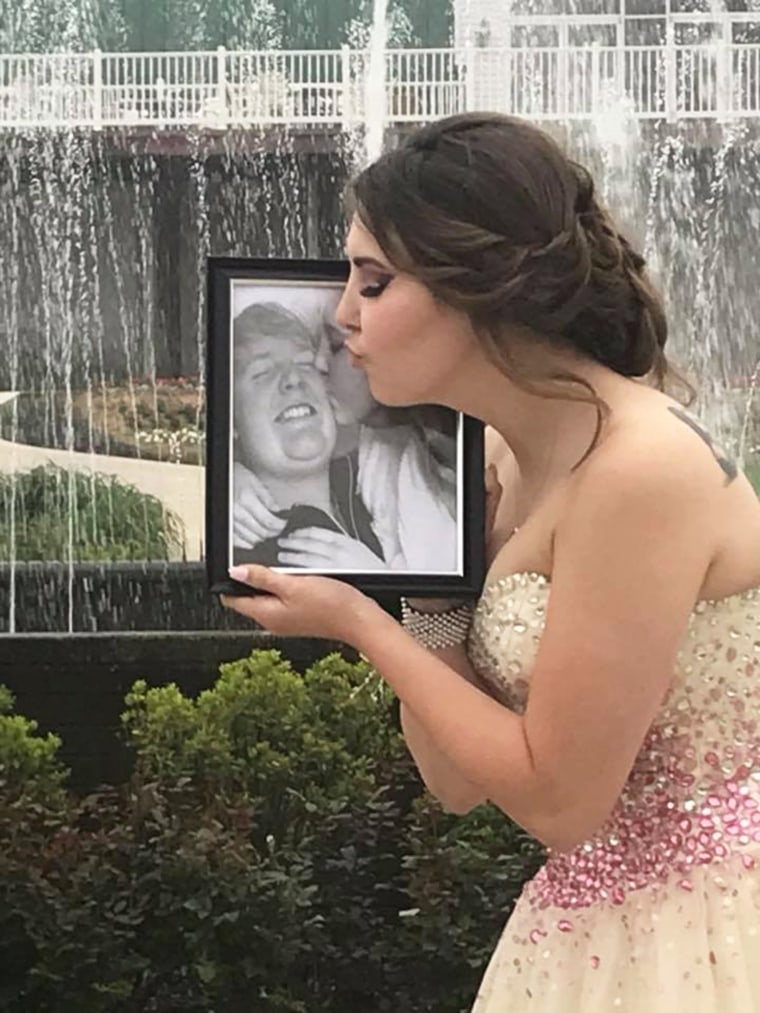 "Carter was just one of those people who could walk into a room of strangers and come out with 15 friends,'' Suders said. "I was really lucky to be his girlfriend."
His death was the latest bit of devastating news for the Brown family, who have lost two of their four boys in the past year. Carter's older brother, Chris, 23, died on Sept. 18 of a drug overdose.
"The worst thing for a parent is losing a child, but to lose two in seven months, it's terrible,'' Brown said. "Never in my life would I have thought we would ever go through something like this."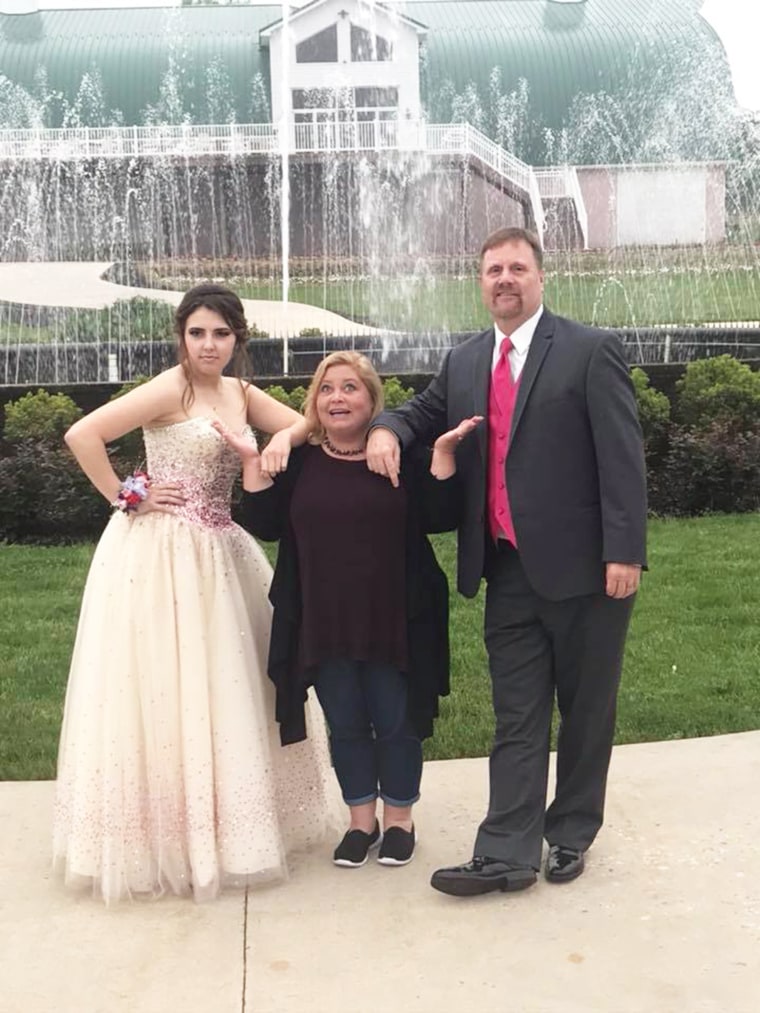 Suders has been living with the Browns and staying in Carter's room since his death. Robert credits his wife, Kelly, for helping them all forge a tight bond.
"They have the biggest hearts of anyone I've ever met,'' Suders said. "They've definitely gone through more than anyone deserves to go through, but it's only made them stronger."
On the day of the dance, Suders had her hair and makeup done by friends. Everyone watched her come down the staircase before Brown greeted her at the door.
"I felt like a princess,'' she said.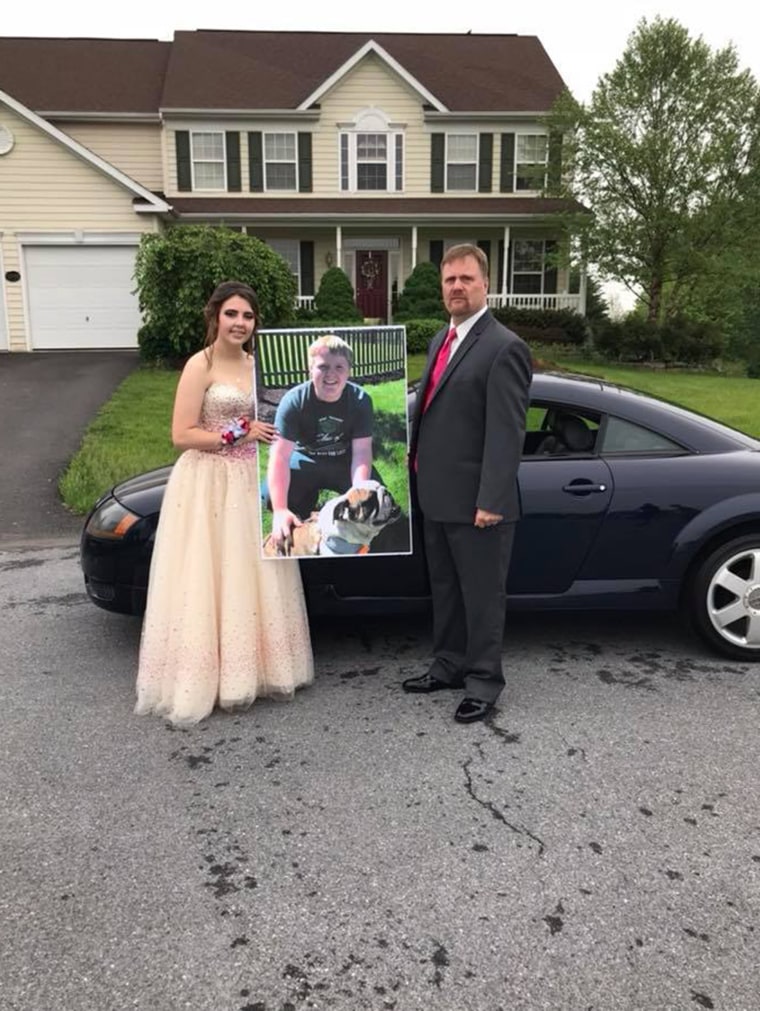 The two had dinner ahead of the dance at a local TGI Friday's where Suders and Carter had their first date.
"I was excited about getting ready, but every now and then I was thinking about how Carter was supposed to be there,'' she said. "I know he was watching over us and probably smiling ear to ear at the fact that his dad went with me."
Brown and Suders did some dancing at the prom and got a warm reception from her fellow students, many of whom already knew Brown from football.
"Everybody just thought it was perfect,'' Suders said.
The night was as therapeutic for Brown as it was for Suders.
"It was amazing,'' he said. "To be able to laugh, those moments are few and far between for my family at this point."
The way Brown saw it, he was just embodying everything he tried to teach Carter and his brothers by creating something positive out of the grief.
"I've always raised my kids saying you can have all the material things and everything you want, but when you are on your deathbed, what you leave with is how you impacted people,'' he said. "That's how you're remembered."
Follow TODAY.com writer Scott Stump on Twitter.