We love it when celebrities share baby photos on social media, but sometimes the cuteness starts even earlier, with equally adorable pregnancy announcements.
Whether donning an inventive costume, letting an older child make the big reveal or sharing a funny photo, these famous parents inspired us with their creativity.
See their memorable posts below.
Sean and Catherine Lowe, who met on Season 17 of "The Bachelor," let son Samuel star in their announcement.
They weren't the only ones to enlist the help of a big brother.
Or big sister ...
Bristol Palin shared a snap of the whole family.
Beyoncé told the world she was expecting twins in a colorful Instagram post, featuring a photo of herself kneeling in front of a floral wreath while wearing a long green veil.
Some stars — like Justin Timberlake and Jessica Biel — kept it sweet and simple.
John Legend and Chrissy Teigen posted a candid couple shot.
Ryan Lochte kissed wife Kayla Rae Reid's belly in a stunning underwater photo.
Carrie Underwood made her pet pooches part of the announcement.
Others made use of special props. Gwen Stefani shared a photo of herself sporting a regal headpiece, writing, "I was ready to hand over the crown. but I guess I am still queen of the house. #itsaboy #surroundedbyboys."
Hilaria Baldwin clutched a tiny blue teddy bear.
And Kelly Rowland posted a picture of baby-size Air Jordans.
"American Pie" star Jason Biggs and his wife, actress/author Jenny Mollen, used an unusual device to share their happy news: a SnotSucker.
Lauren Conrad opted for an ultrasound pic.
Nick and Vanessa Lachey playfully posted about needing a "new crib."
Kevin and Danielle Jonas posed with a copy of "What to Expect When You're Expecting."
Some celebs — like Busy Philipps — even shared a snap of their positive pregnancy tests.
Fergie and Josh Duhamel went the nostalgia route, opting to share baby photos of themselves.
And Jessica Simpson unforgettably revealed that she was going to be a "mummy" on Halloween in 2011, earning major points for originality.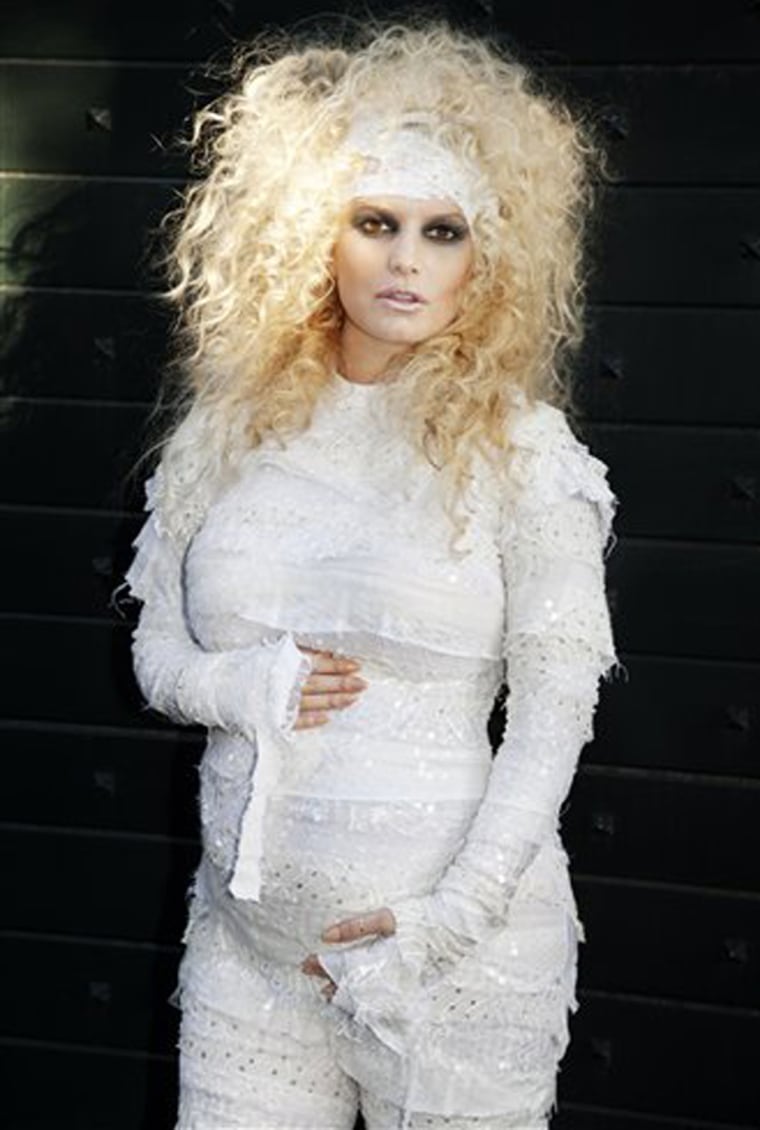 Of course, you don't have to be famous to create an awesome pregnancy announcement! (And Simpson isn't the first to make hers Halloween-themed). Check out other creative announcements from moms-to-be here and here.
An earlier version of this post was published on June 9, 2015.