When Mindy McKnight dropped her twin girls Brooklyn and Bailey off at school, the other moms noticed. The well-coiffed girls, who are now 14, always attracted attention.
"People were always asking how I styled their hair; how I did a particular braid. And, I thought, 'I'm going to do a blog and put up pictures,'" says McKnight, who lives outside of Salt Lake City. "It was a hobby and a way to document the hairstyles I had done."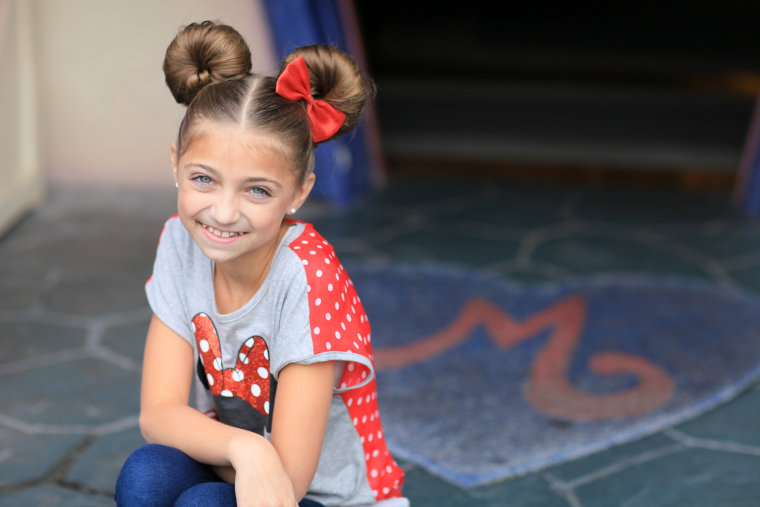 For months, she wrote how-to instructions and posted photos of the hairstyles—some of which were her original creations, while others modifications of old standards.
Slowly, the blog became more popular and McKnight's husband, Shaun McKnight, suggested they take a video of her in action. The mom of six, with only one boy in the group, agreed. 
One morning before school, Shaun videotaped a pajama-clad McKnight as she styled one of her daughters' hair. They posted a few videos YouTube and thought little of it.

About six months later, McKnight received an email from YouTube asking if she would host a channel because of her videos' popularity.  
"At first we thought it was a joke and thought it was spam," she says. "My husband started researching it and thought we should try it."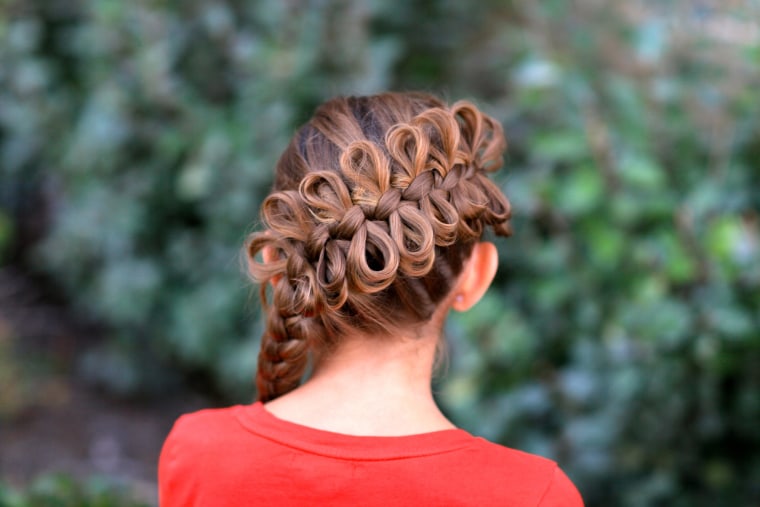 What started out as a fun project for McKnight has transformed into a wildly popular YouTube channel and blog. More than 1.6 million people subscribe to Cute Girls Hairstyles, where McKnight posts new videos every Sunday.
"I am a mom. My point wasn't ever to make money or draw an audience. My point was to document hairstyles and [I] thought it would be a cute way for my girls to have it. I had no idea it would resonate with so many people," she says.

She thinks the reason Cute Girls Hairstyles is so popular is because people relate to her and her family.
"Something about our family dynamic and the interactions with the kids, it really catches the attention and [people are] really curious about who we are and how we do it," she says.
Sarah Sharp, whose daughter attends school with Brooklyn and Bailey, often admired the girls' hair and was the first subscriber to Cute Girls Hairstyles on YouTube when it started about five years ago. She now watches a video daily.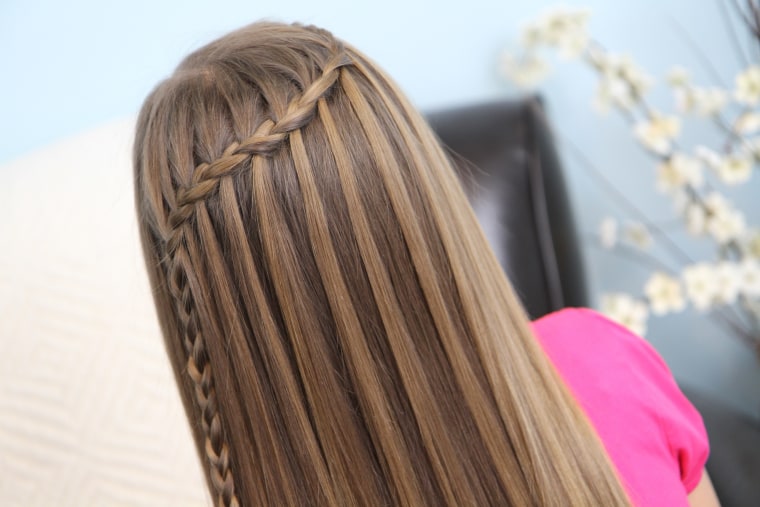 "In the morning when we get up for school, we pick a different hairstyle," she says. "Mindy is really good [at breaking it down] step-by-step."
The most popular hairstyle is the waterfall braid, the video for which has been watched more than 23 million times. Other favorites include the ladder braid and the Katniss braid, which resembles the style sported by the main character in "The Hunger Games."  
For the stylistically challenged, McKnight advises checking out the "Daddy Do's" section, which shows Shaun styling the girls' hair. While this feature provides easy instructions aimed at dads, McKnight says that any novice can learn from Shaun. "Daddy Do's" started after McKnight quipped, "It's so easy, a dad can do it."
In one episode, Shaun was using pomade when he decided to taste it—he thought it smelled of buttercream icing and believed it would taste like it, too. (He was so wrong.) The next day, someone contacted McKnight to say she visited Sephora to buy that pomade and the clerks told her the store had sold out of it because some dad on YouTube ate it and everyone wanted it.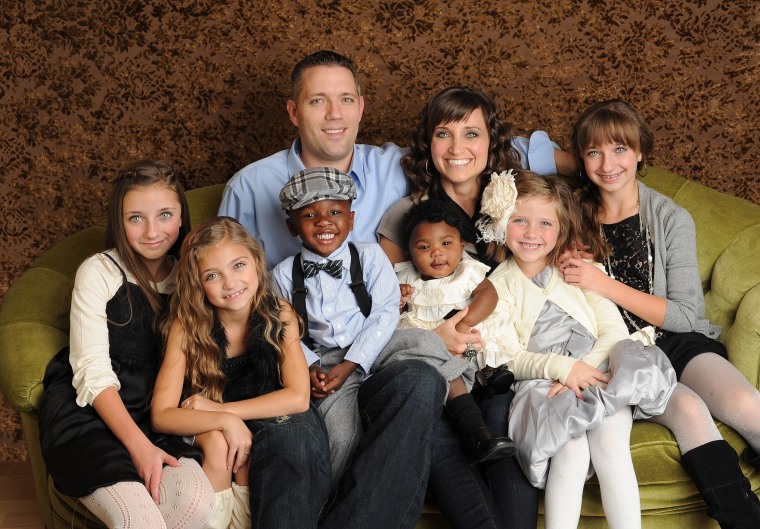 Hearing stories about her videos' far reach still surprises McKnight: "It's just mostly a cute story (about) a mom and a family doing our thing."
Sharp agrees: "She is a real mom; she is an amazing mom. What she does is a little entry into her house and I think it resonates with people. It is nice to see a clean, happy, wholesome family."