As the new school year begins, all those little hands in elementary school are once again at the center of a fierce debate: Is cursive writing a skill that's still worth teaching, or an out-of-date concept when most of life requires tapping on keyboards?
Corinne Schmitt is firmly in the pro-cursive corner. The Stafford, Virginia, mom was shocked when she learned her 8-year-old daughter would not be learning cursive in school.
"All of my daughter's homework was done in print and she never had any handwriting homework. I asked her teacher about it at the parent/teacher conference and she informed me that cursive was no longer part of the curriculum," Schmitt told TODAY Parents.
"I was told that it's an obsolete skill."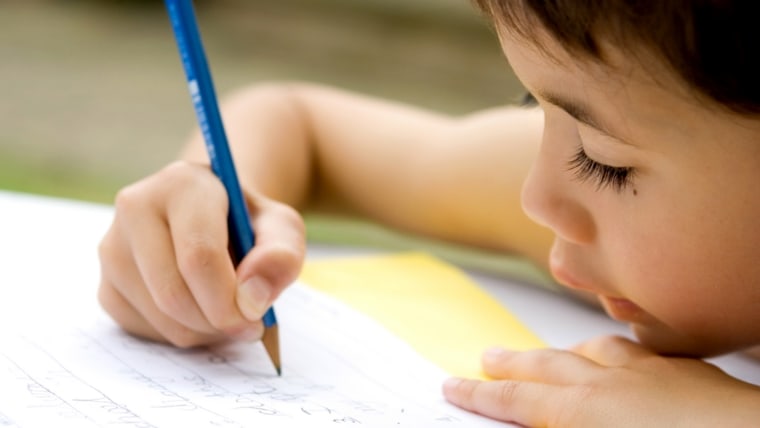 Many critics of the trend point the finger at the Common Core State Standards. Introduced in 2010 and adopted by 43 states and the District of Columbia, the initiative requires "keyboarding skills," but doesn't make any mention of cursive, prompting many school districts to limit or drop handwriting instruction.
One national survey of 612 elementary school teachers found 41 percent no longer incorporated cursive writing lessons into their curriculum.
But even as we do more typing than ever — texting, emailing, tweeting and Facebooking — there seems to be a cursive comeback under way in parts of the country.
"I've actually seen a bit of a resurgence in cursive writing in my boys' school," said Shell Roush of Jacksonville, North Carolina, who has three young sons. By the end of third grade, her oldest boy had to be able to write a paragraph in cursive. Her second grader started working on cursive last year.
Responding to parent complaints, some states are revising the national standards and adopting their own rules. In February, Arkansas lawmakers made cursive writing instruction mandatory in the state's public elementary schools, beginning in the 2015-2016 school year.
Tennessee passed a similar bill last summer. The Florida Department of Education approved updates to Common Core last year, adding cursive writing as part of fourth- and fifth-grade standards.
Other states bringing cursive back to the curriculum include California, Georgia, Kansas and North Carolina. In Ohio, one school district is getting creative by teaching cursive as part of art classes.
Some experts say handwriting continues to be an important skill for kids to learn.
"There is still a value to it," said educational psychologist and TODAY contributor Michele Borba.
"I get the point that we are in a digital-driven age ... but there are times when a keyboard is not going to be sitting there glued to your hip."
When handwriting is required, Borba noted that it's much easier and faster to take notes in cursive than by printing letters. She also said she believes the written note is an important tradition that should continue.
But others argue there's no need to teach kids both print and script.
Students should learn some form of penmanship, but printing and typing are now the most relevant skills for future success, wrote Morgan Polikoff, an assistant professor of education at the University of Southern California, in an opinion piece for The New York Times headlined "Let Cursive Handwriting Die."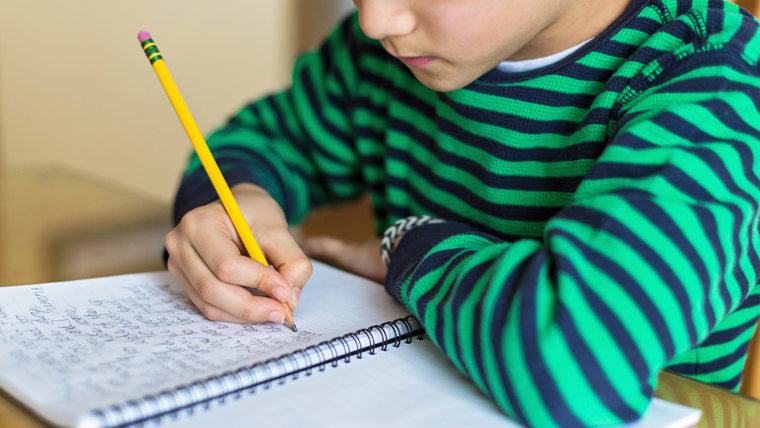 Roush noted that her sons' school is working on getting laptops or tablets for every child, which means lots of typed assignments. For her, cursive is not a priority as long as her boys can do basic script writing, like signing their names.
"I'm more concerned that they're able to get out their ideas, express themselves and show what they know than whether it's printed, in cursive or typed," she said.
But Schmitt said she thinks cursive is so important that she plans to teach it to her daughter at home now that her school no longer offers lessons.
"A handwritten note carries so much value and meaning, perhaps even more now that communication is so technical," she said. "We lose a way to know and connect with each other when we are no longer able to communicate in this way."