We've heard you! You love shopping on Amazon. So we decided to go straight to the source and ask the online retailing giant what their best-selling baby gifts are.
Here are the best of the site's most popular gifts for babies.
Amazon best-sellers
1. Babyganics Face, Hand & Baby Wipes, $14, Amazon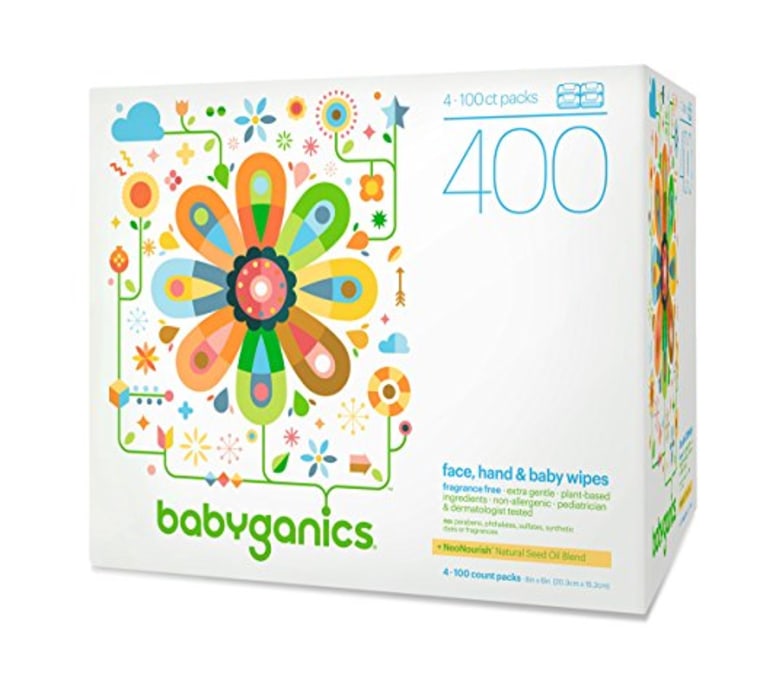 2. Baby Banana Infant Training Toothbrush and Teether, $6, Amazon
3. Baby's Only Organic Dairy with DHA & ARA Formula, $11, Amazon
4. Desitin Diaper Rash Maximum Strength, $13, Amazon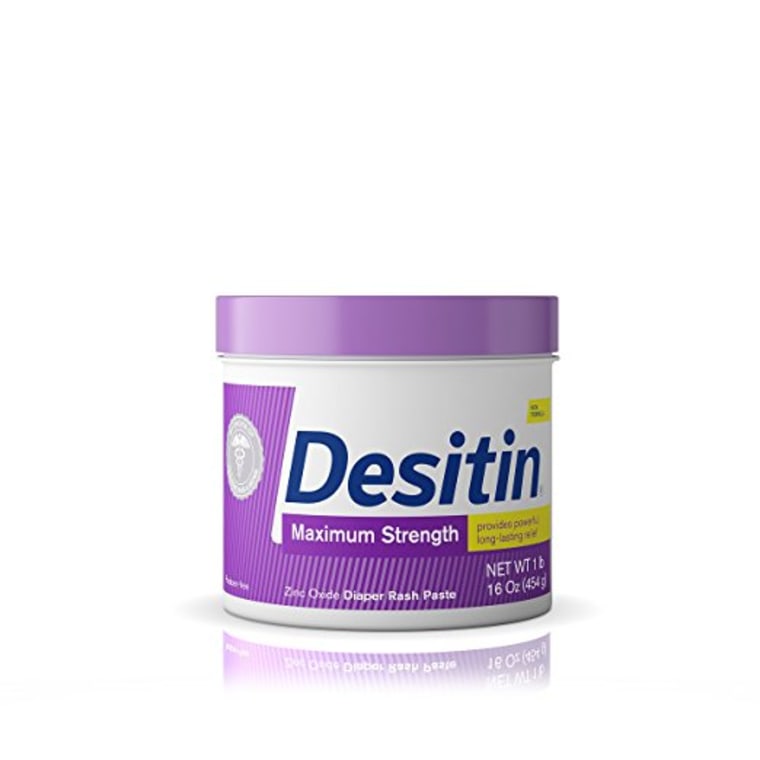 5. Fisher-Price Rattle and Rock Maracas Musical Toy, $9, Amazon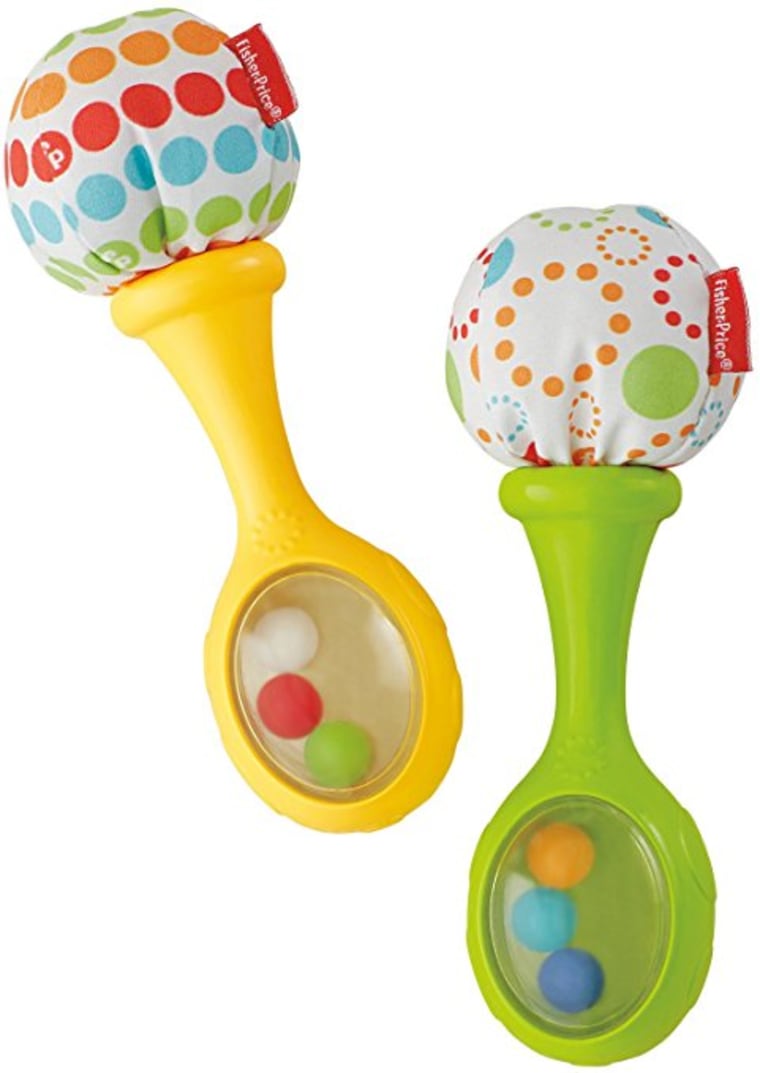 6. Dr. Brown's Original Bottle Newborn Feeding Set, $23, Amazon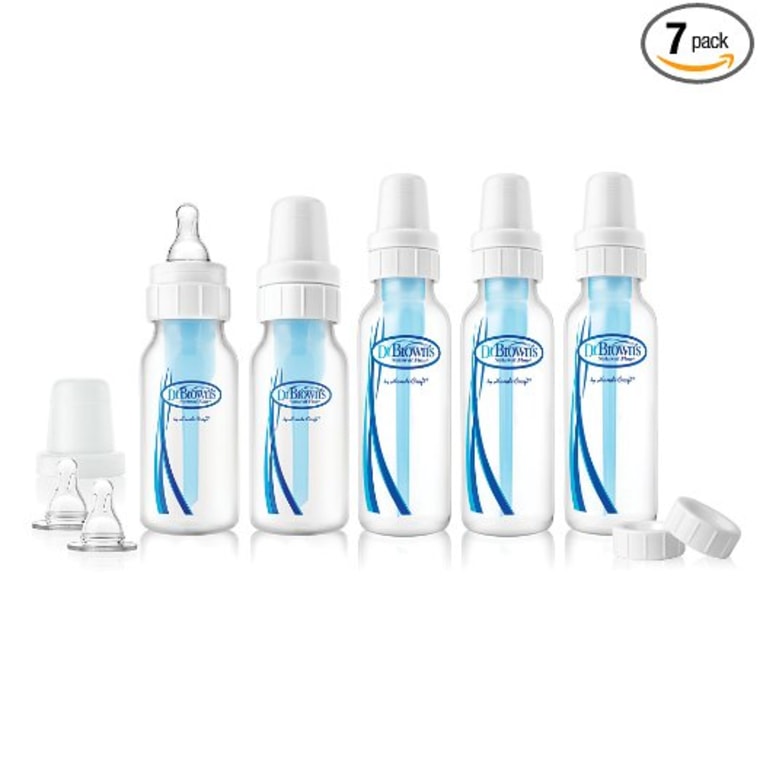 7. Aveeno Baby Daily Bath Time Solutions Gift Set to Prevent Dry Skin, $16, Amazon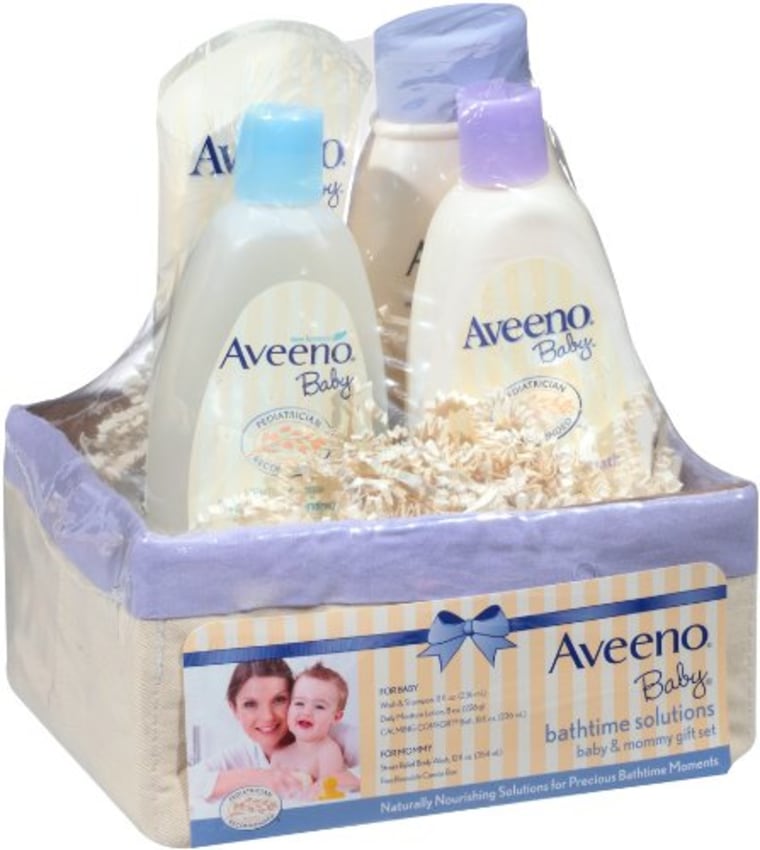 8. Burt's Bees Baby Shampoo and Wash, $20, Amazon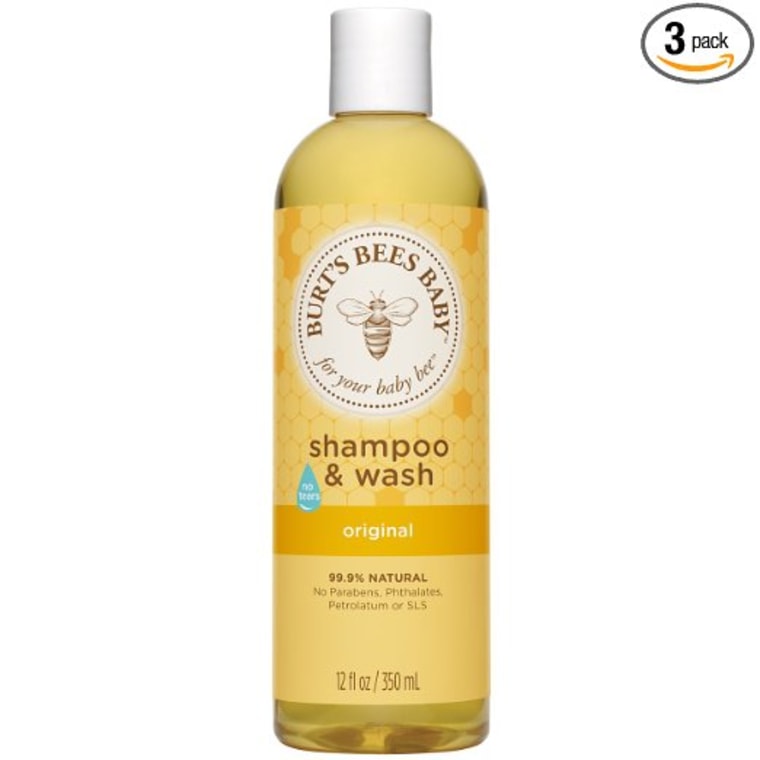 9. Philips Avent BPA Free Natural Fast Flow Nipples, $3, Amazon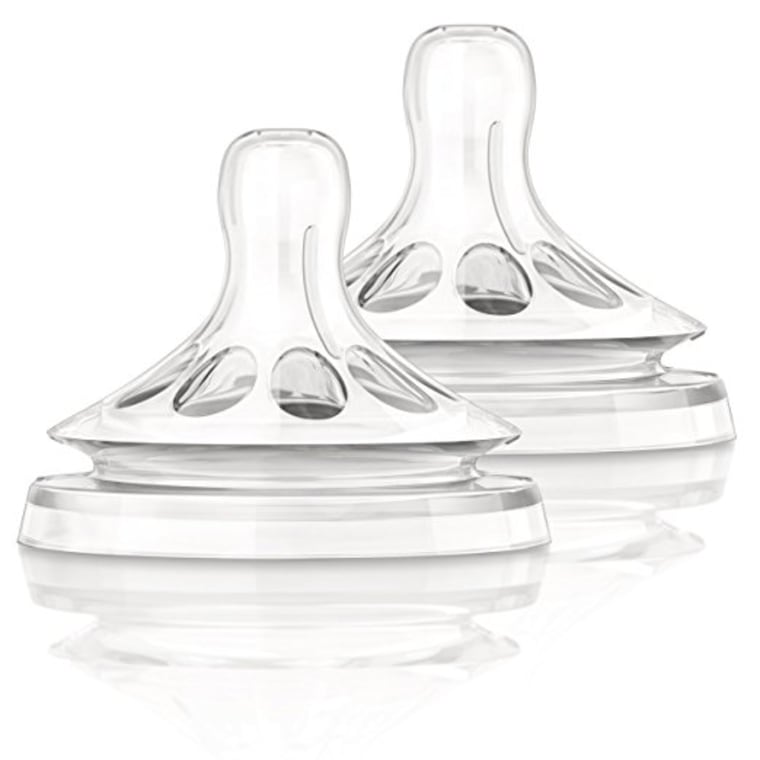 10. Bright Starts Grab and Spin Rattle, $3, Amazon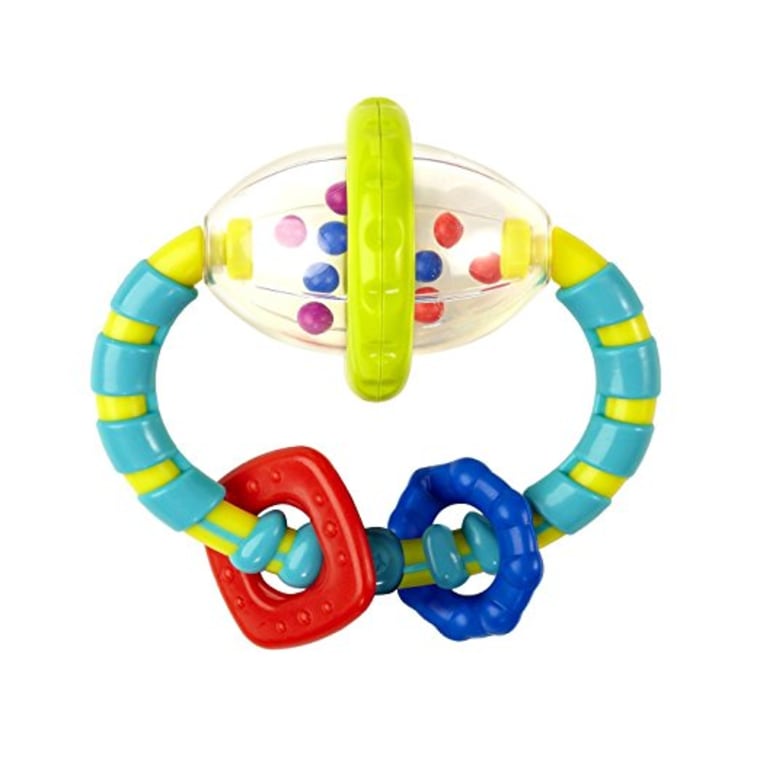 11. VTech Drop and Go Dump Truck, $14, Amazon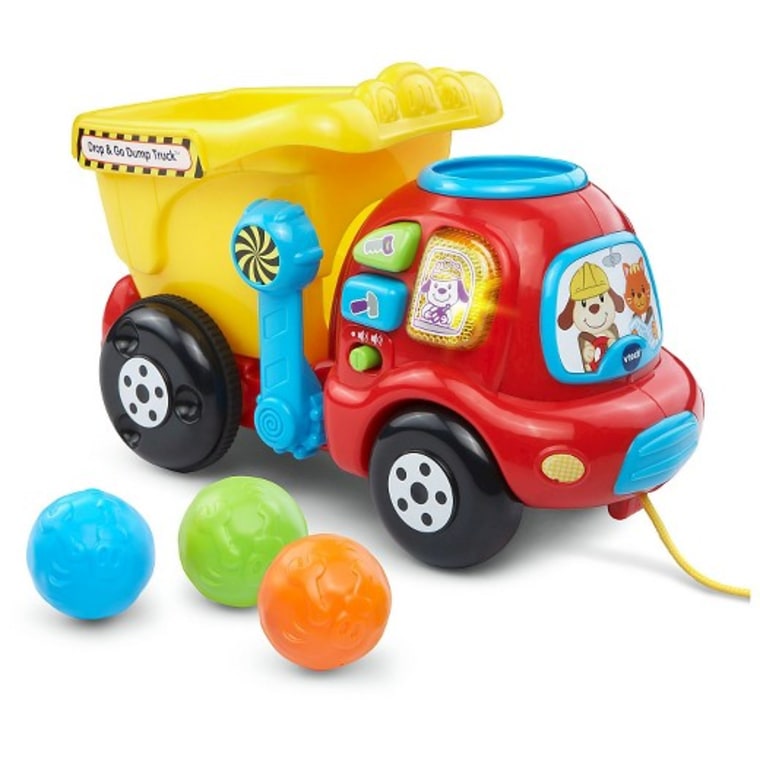 12. Peter Rabbit Organics Pure Fruit Snack, $14, Amazon
13. MAM Newborn Start Orthodontic Pacific, $3, Amazon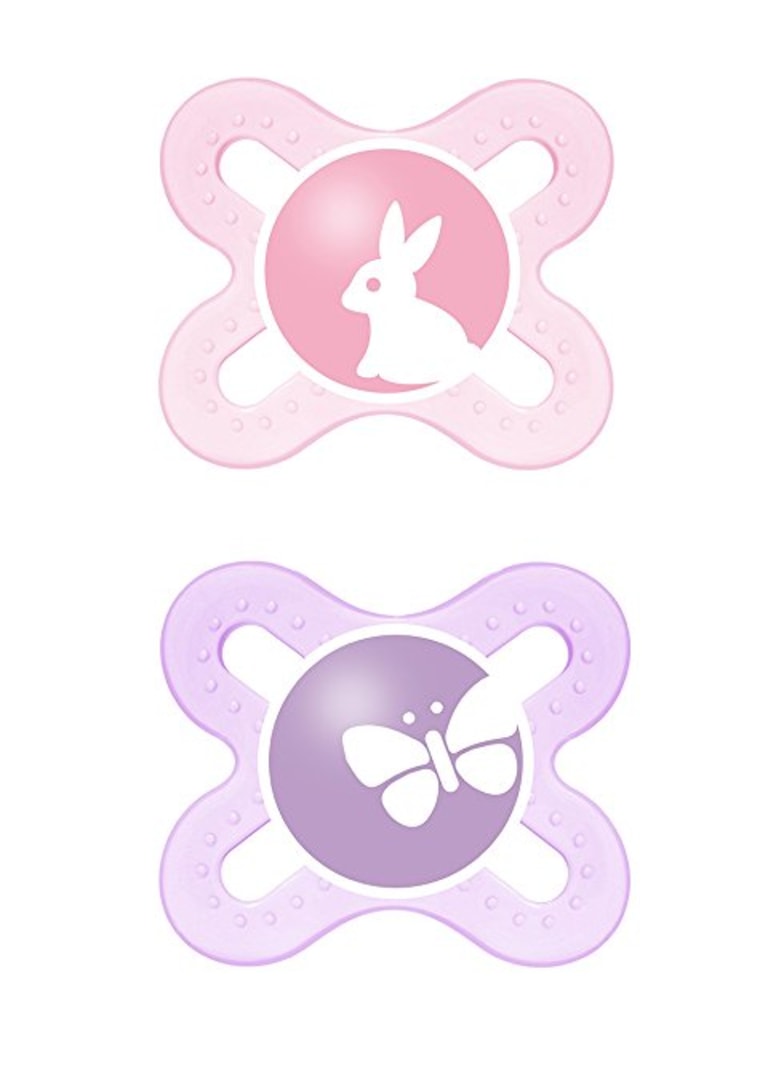 14. VTech Touch and Swipe Baby Phone, $15, Amazon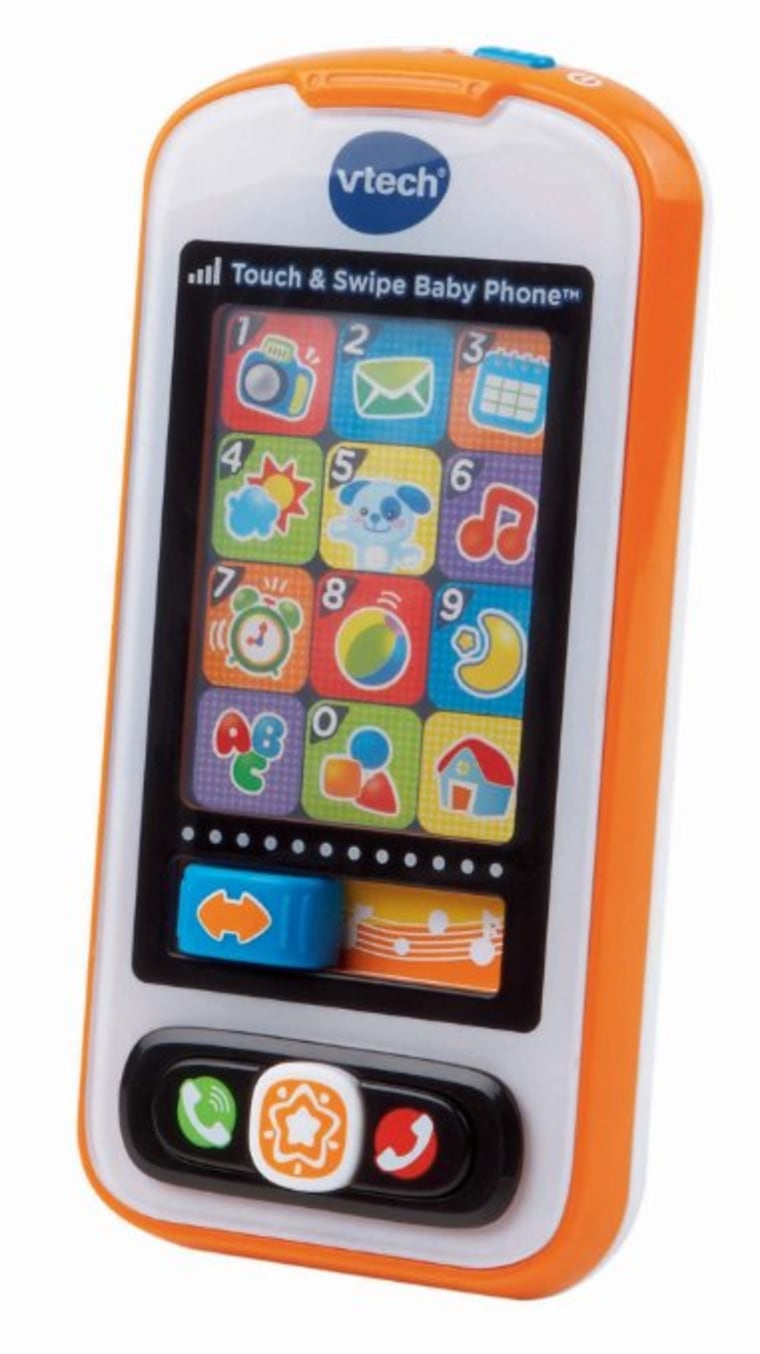 15. Peter Rabbit Organics Pea, Spinach and Apple Puree, $15, Amazon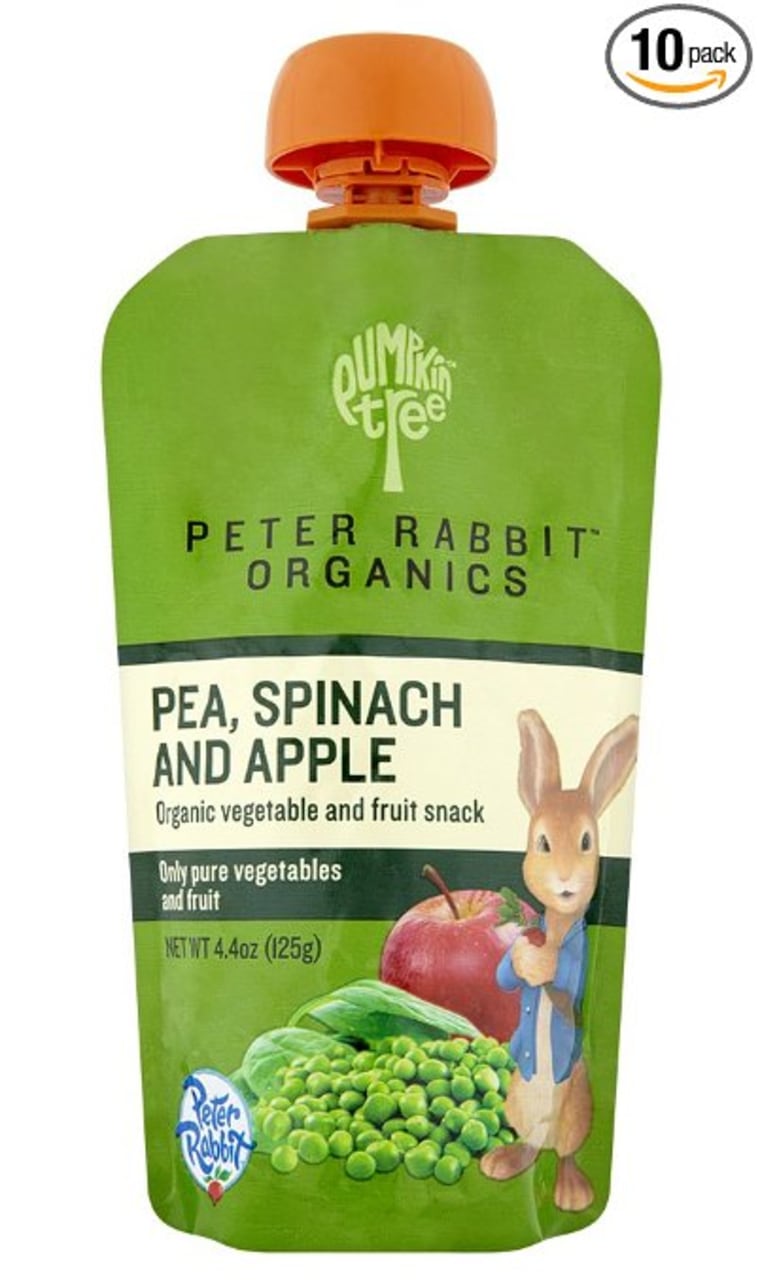 16. Peter Rabbit Organics Carrot, Squash and Apple Puree, $15, Amazon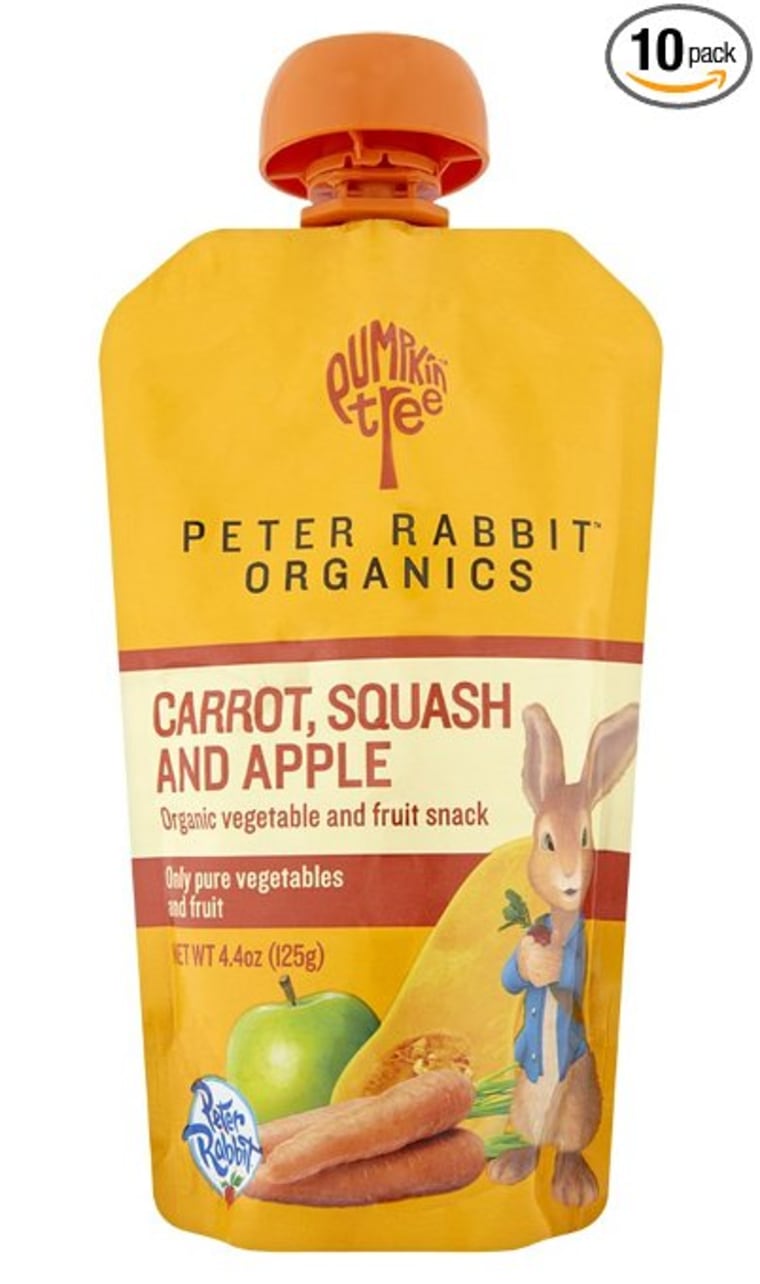 17. VTech Click and Count Remote, $10, Amazon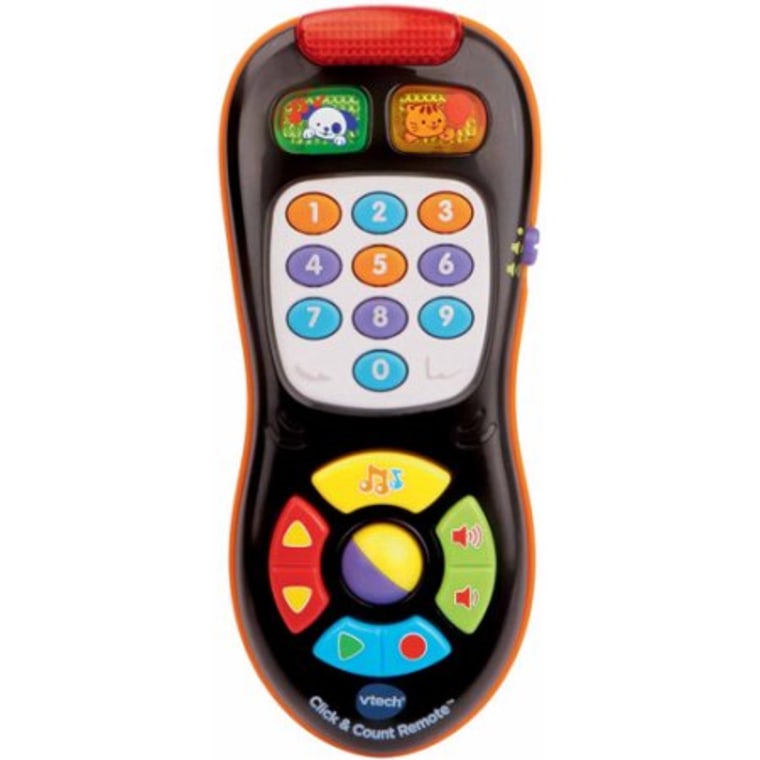 18. Best baby Hand and Footprint Picture Frame Kit, $26, Amazon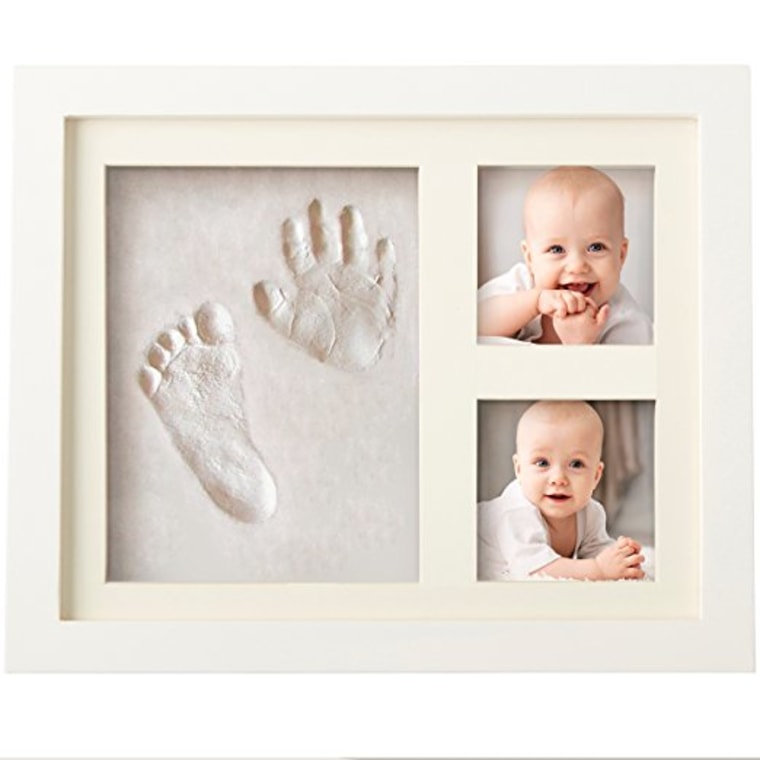 19. VTech Call and Chat Learning Phone, $13, Amazon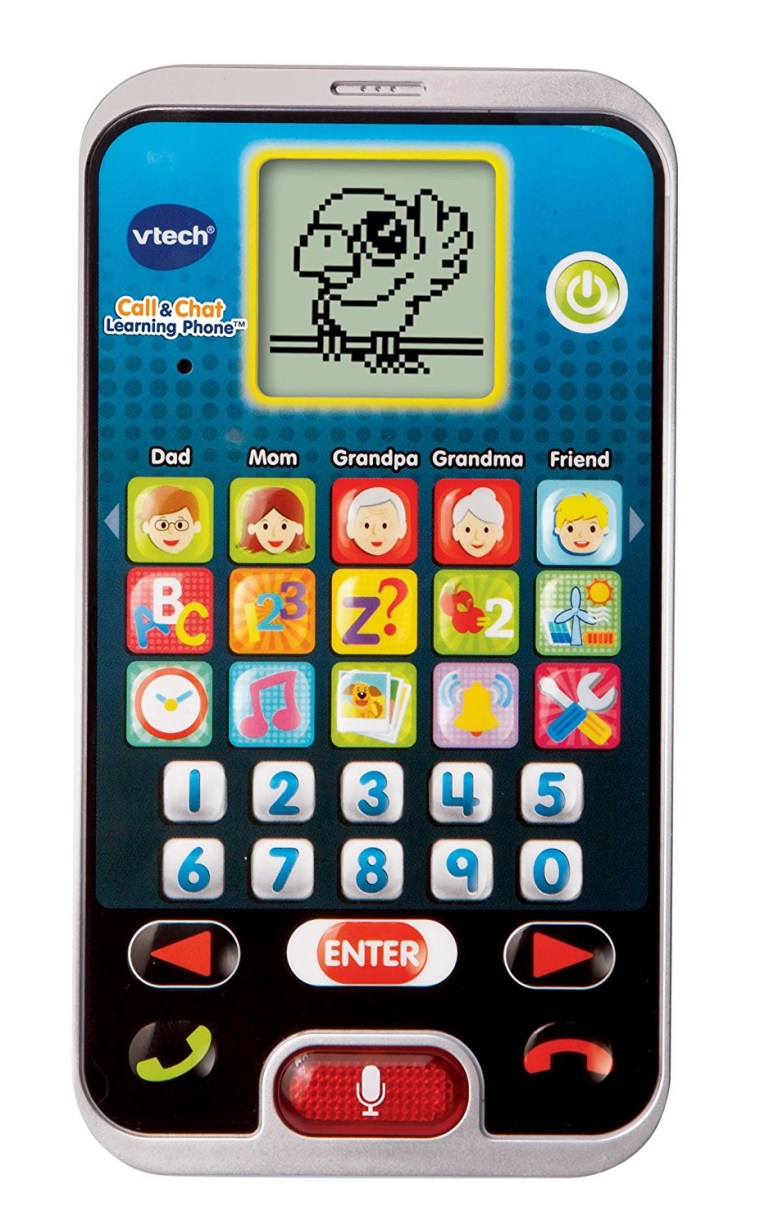 Never miss a parenting story with TODAY's newsletters! Sign up here
While these are super practical products, we also understand you may want to buy something a bit off the baby-beaten path. Have no fear, we've curated a list of unique gifts that will have both baby and parents swooning.
More unique options
1. Matimati Bibs, $19 set of 4, Amazon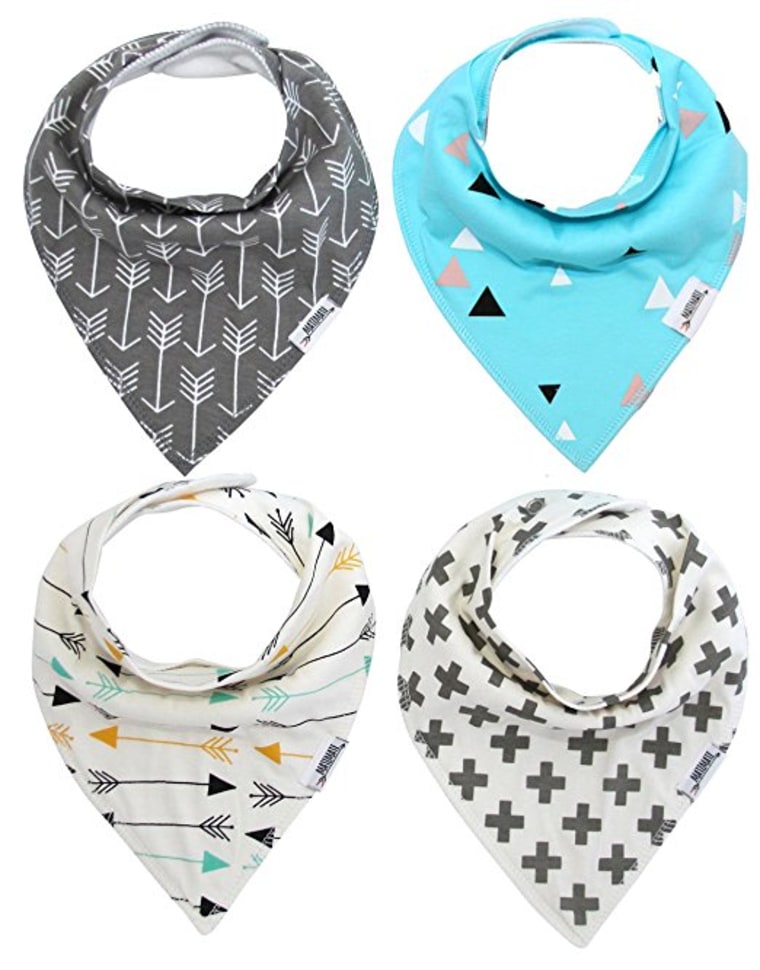 Babies drool. A. LOT. And parents already have too much laundry to do. These stylish bibs come in many patterns, keep baby's clothes dry and give mom and dad's washer and dryer a rest. You can also feel good about this buy because for every Matimati bib purchased, a portion of profits gets donated to a charity that fights against human trafficking. So yeah — baby is now drooling for a cause!
2. Goumikids Baby mitts, $22, Buy Buy Baby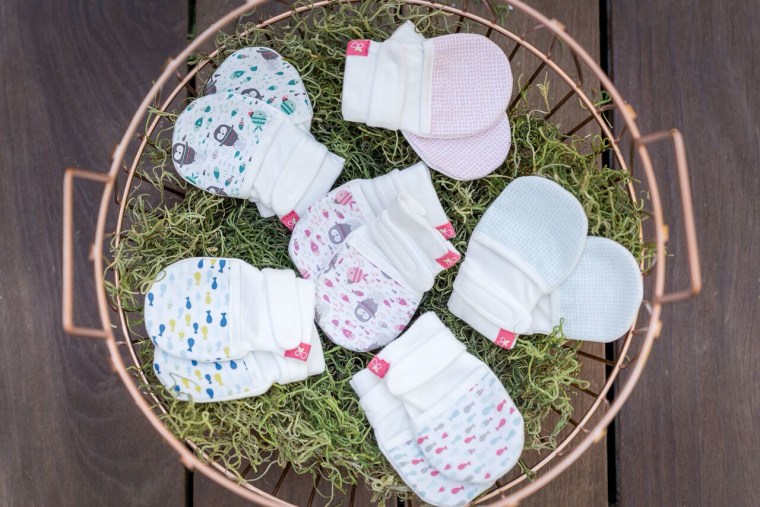 Newborns are little, but man, can they scratch. Protect that precious mug (and mommy's) with these adorable organic mittens. Plus, you're making an actual difference in the world with your purchase: A portion of every sale (and 100 percent of some sales) goes to the company's partners that support efforts to protect children and improve the lives of girls globally. High-mitten fives to that!
3. Aden + anais Classic Sleeping Bag, $32 Amazon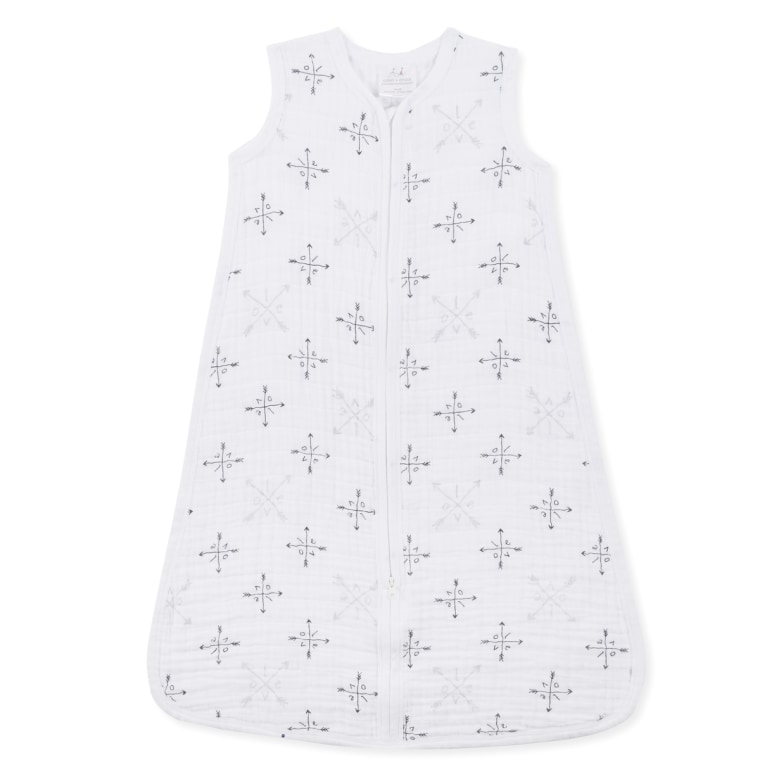 These should come in adult sizes. #FACT. The only tough decision you'll have to make is what adorable pattern you should buy — and how many in each size.
RELATED: Creative crib sheets brighten up baby's room, and Instagram accounts
4. The Burp Cloth Set, $19, June & January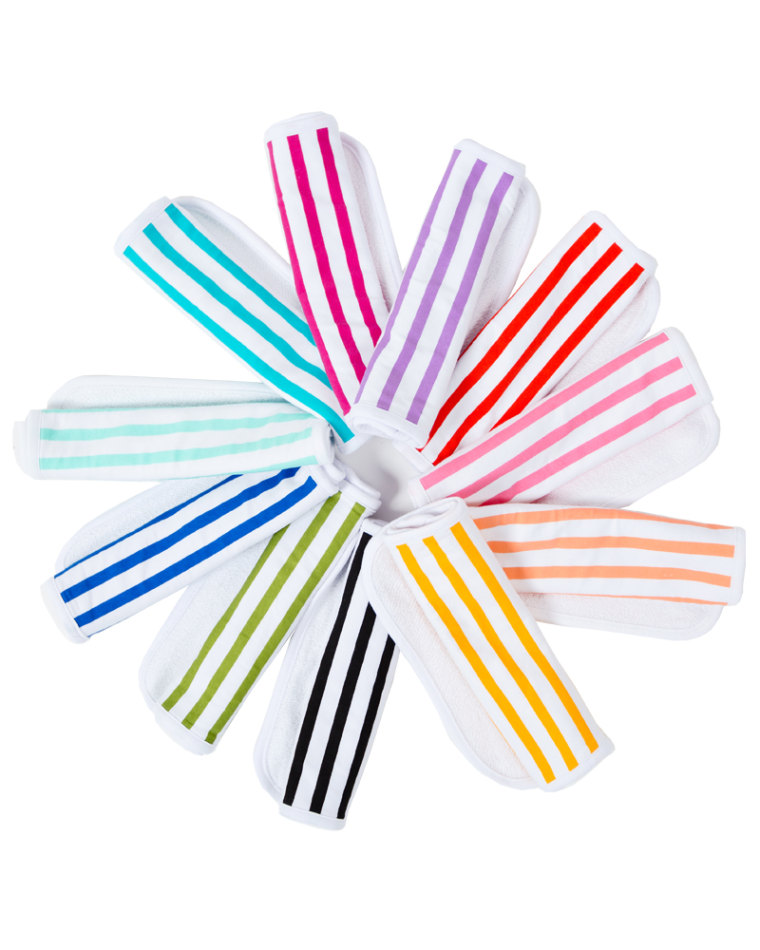 Ask any mama or papa: There can never be too many burp cloths lying around the house. You may as well buy enough to create a full parental body suit because drool, vomit and other...stuff will just be on their person at all times. Promise. But at least now mom and dad can wipe in style.
5. Baby Einstein Musical Toy, $7, Amazon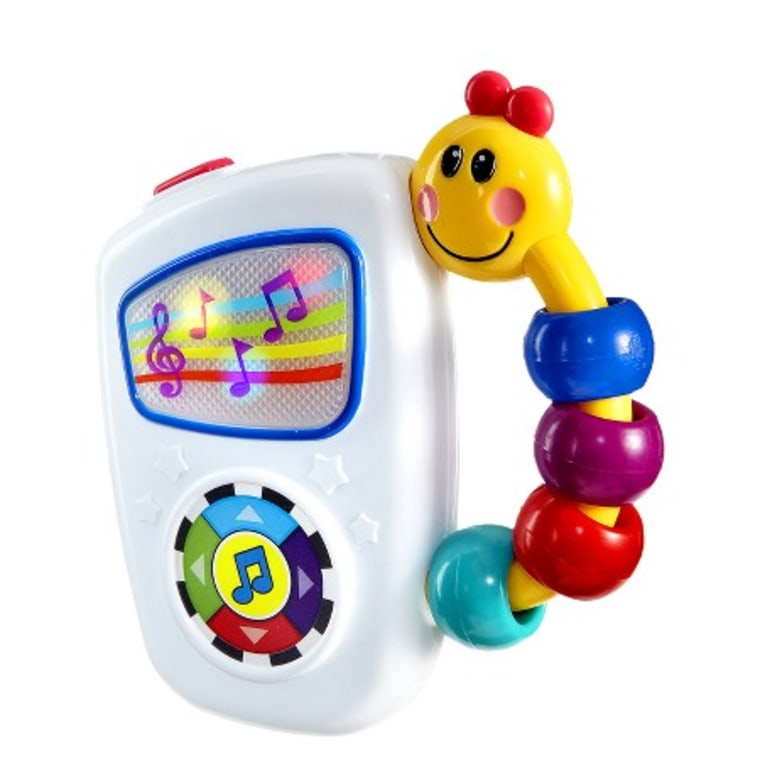 Here is what you should know: YOUR baby (and YOUR friend's baby) Is. A. Prodigy. (duh.) And baby prodigies should have the very best in transportable music toys.
6. Wings Organic Swaddle Scarf, $40, Coveted Things
Odds are before anyone has had a baby the word "swaddle" means...um....hmmm....not really sure. But pretty soon that's all new parents will do in those first few months. So why not swaddle your baby in style, like with these beautifully designed prints that are perfect for overhead Instagram photos? Because let's be honest: After all the swaddling, taking hundreds of photos of the new baby to post on social media feeds is next in line.
7. Baby's First Toy, $25, Amazon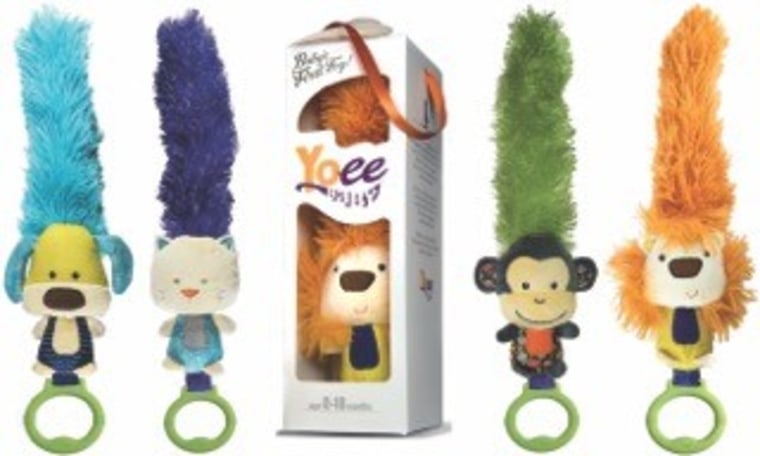 Is it a troll? A teether? A tactile rattle? A funny stuffed animal? A feather? How about all of the above! Babies will love this hilarious toy that stimulates development and creates interactions between mom and dad and baby from day one.
8. Project Nursery Sight and Sound Bluetooth Projecto, $49, Amazon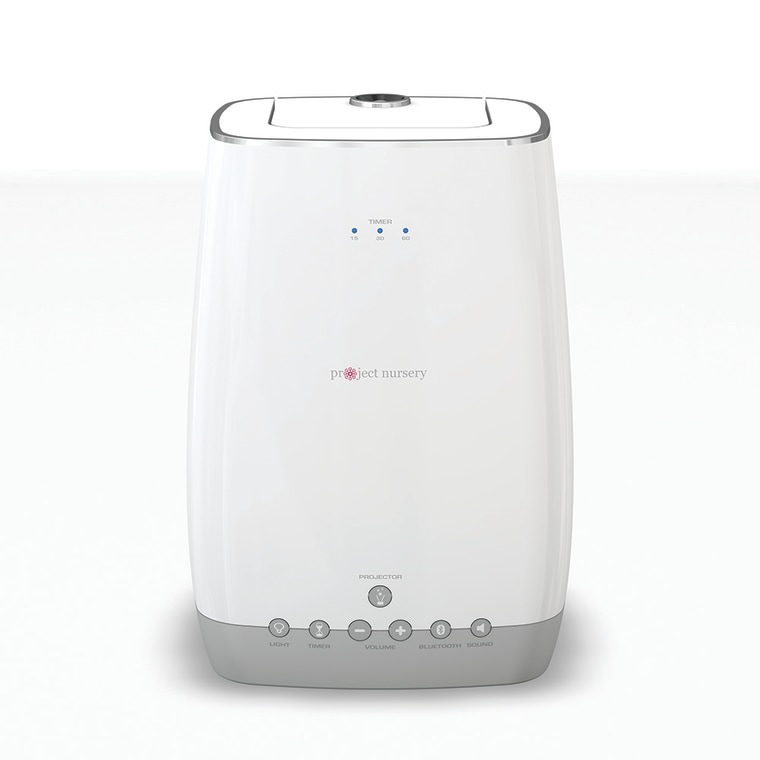 Anyone flummoxed by what to buy for the new baby in your life? Know this: White noise is a mom's best friend! And so are lullabies and nightlights. Well, now all that and more (can I say projector images on the nursery ceiling) is available in this sleek-looking machine that can also be connected to Bluetooth. That means your little one can say bye-bye to "Twinkle, Twinkle Little Star" and hello to Beyonce.
RELATED: Baby blankets, toys and gadgets you need now
9. Adult Oval Teething Necklace, $34, Summerlulu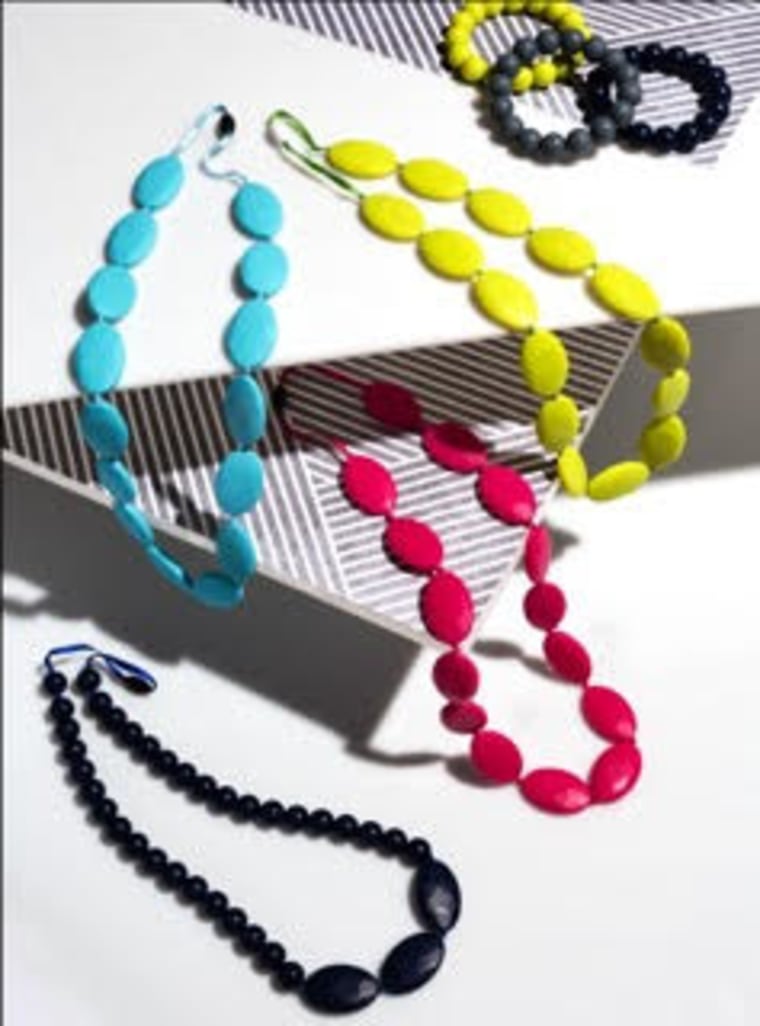 Getting teeth can be such a pain in the gum. But now mama and baby can do it together — in style. These chic teether necklaces will have baby feeling better in no time and give mama some added selfie confidence. The two mompreneurs behind this product make a point of employing moms who are looking to make side income or re-enter the workforce. Another bonus? This is the official jewelry of the America Autism Society for its calming benefits for kids on the spectrum.
10. Animal Bottle Pets, $20, Bed, Bath & Beyond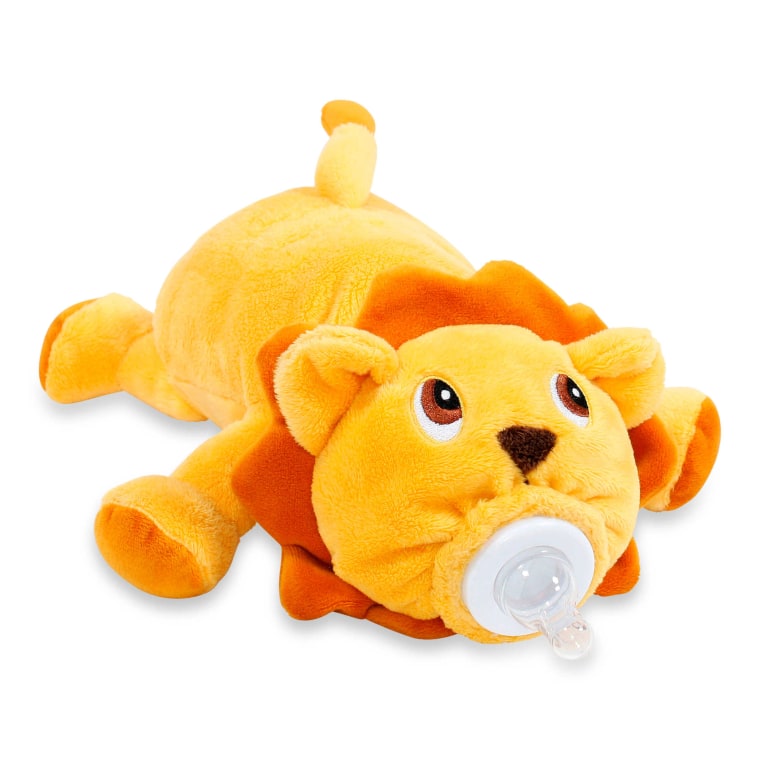 Yep, if you're like us, you're thinking, "Why didn't I think of this?!" Transform baby bottles like never before with plush animal covers from Bottle Pets. They even have the hungry caterpillar!
11. Freshly Picked Soft Sole Leather Moccasins, $60, Amazon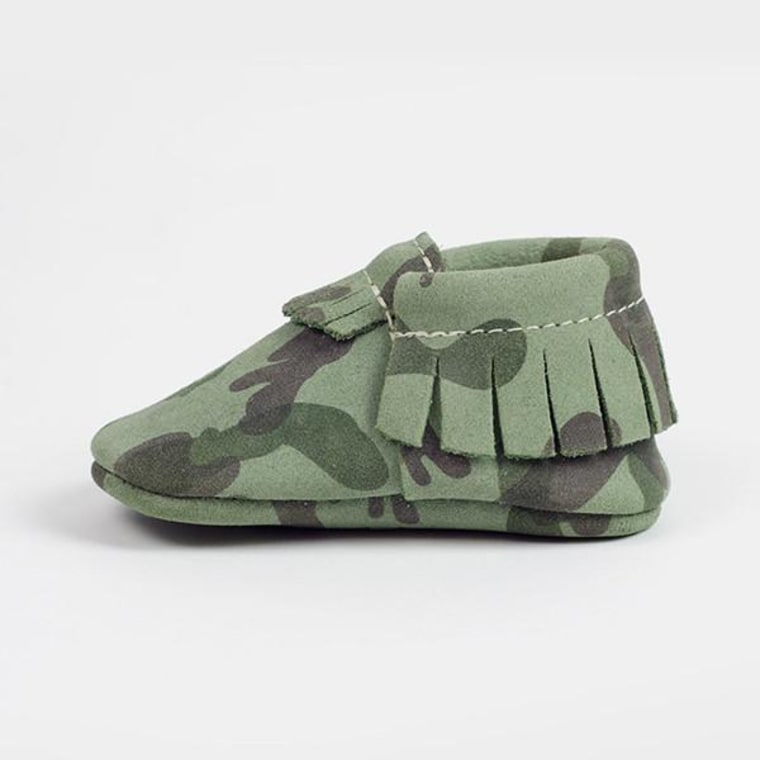 A stay-at-home mom came up with this business idea from her kitchen table, and now her cult-following leather moccasins are a must-have for every stylish baby. Insanely cute as they are practical, these shoes are easy to get on and will keep your baby's feet warm. (Because lets not get started on teeny weeny baby socks...) The line has expanded to hard-sole shoes because sometimes it's just not fair that babies get to have all the fun.
12. Skip Hop Chevron Foam Tiles, $79, Target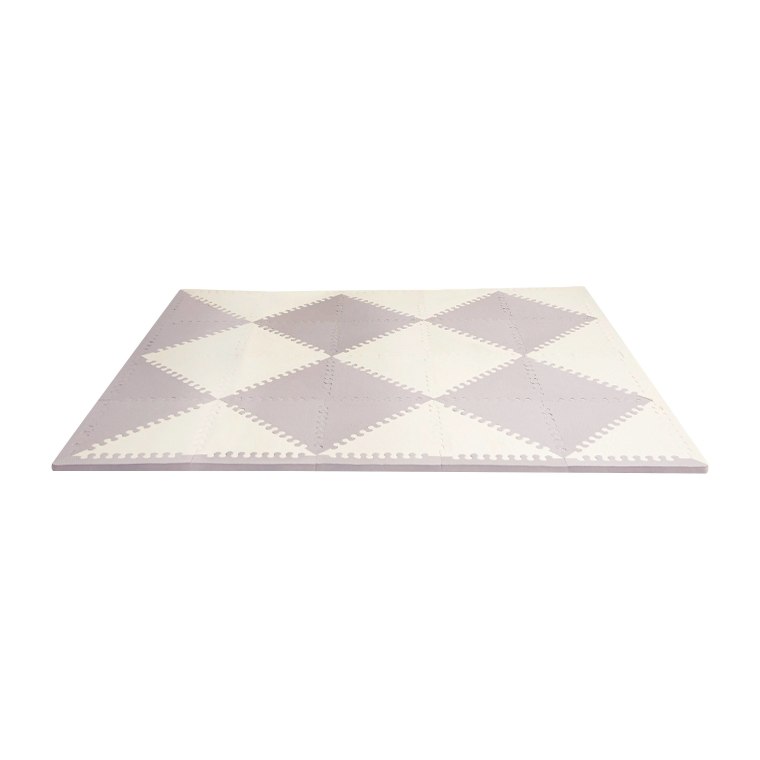 There is going to be a time when every new mom and dad is going to cave and get foamy tiles for baby to play on. Most of those tiles come in garish colors that Don't. Match. Anything. (Trust me, I know.) But not anymore. These sophisticated, understated foam tiles may even fool people into thinking it's really just a cool new rug. Werd.
13. Bumbo multi seat, $76, Amazon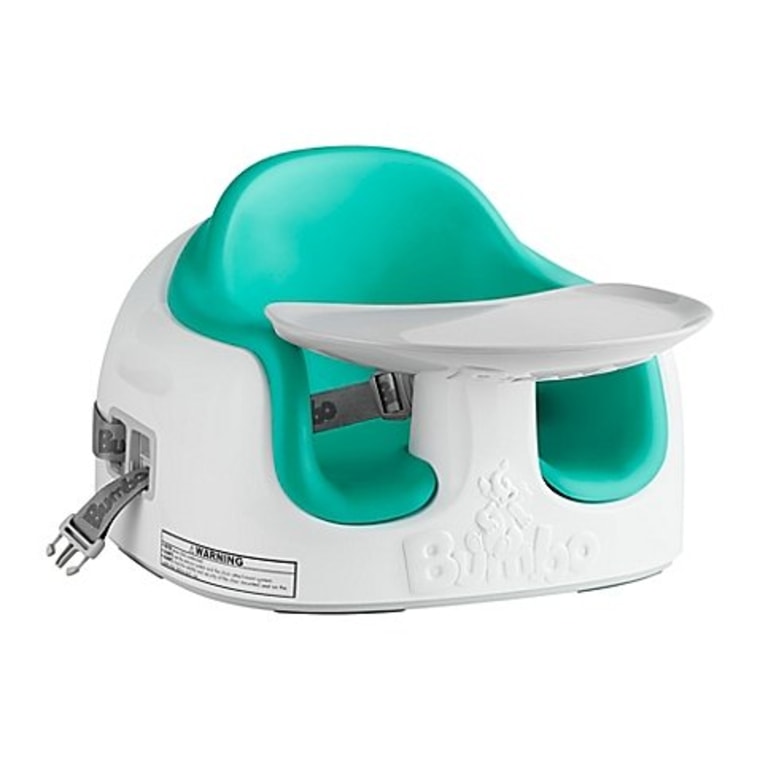 And just like that, baby will be ready to sit up. This chair can be used as a floor, booster and feeding seat. The designers even had the good sense to make the tray storable in the chair. Mom and dad will use this chair all the time and wish that foam would start trending soon in the adult furniture vertical.
14. Animal Nursery Knot Hat and Diaper Covers, $19, Pottery Barn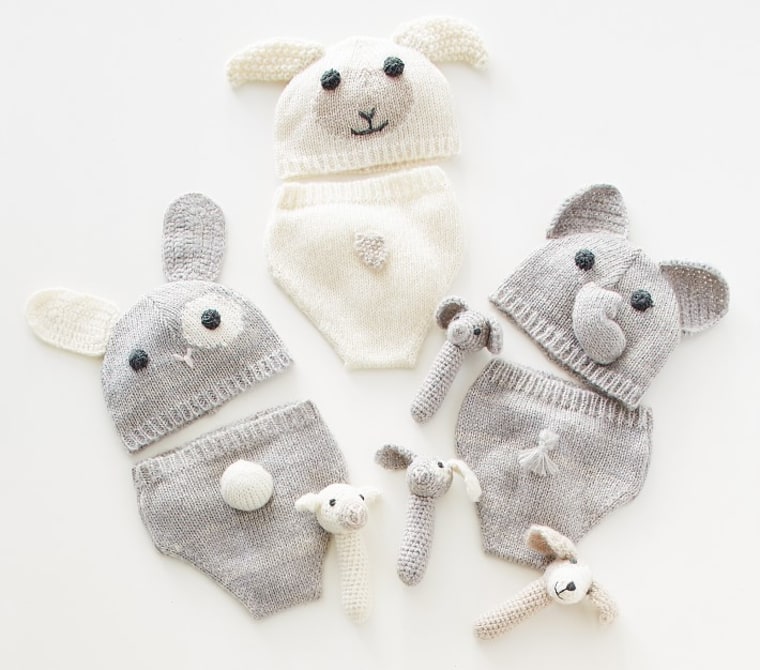 Parents only have a finite amount of time to dress kids EXACTLY. AS. THEY. WANT. Help them be reckless. Start them out right with this too-cute-for-words diaper cover animal set. #swoon.
15. Rookie Humans crib sheet, $35, Amazon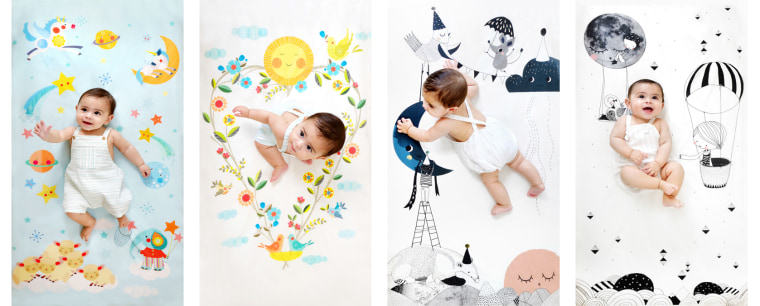 It's rare a crib sheet that's so adorable it begs for new parents to get out a stool to take overheard photos (or to deploy a camera drone) in their baby's nursery. Meet Rookie Humans, a company that uses artists to design limited edition bedding that is ALMOST cuter than baby. Kidding. Nothing is cuter than the baby in your life!
RELATED: 10 smart products for new parents
16. Summer Infant Changing Pad, $20, Amazon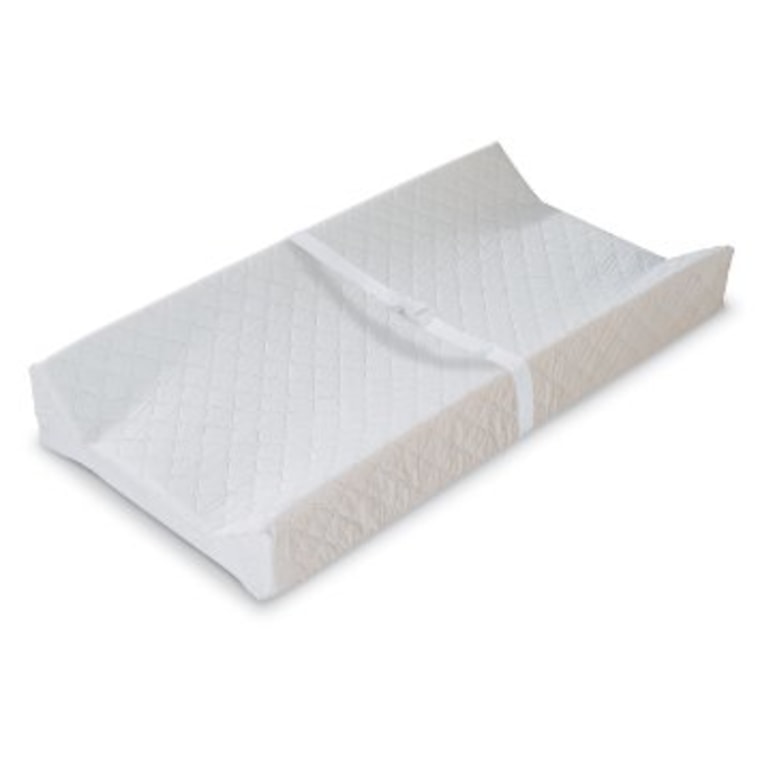 Love it or hate it...parents will be spending a lot of time with a changing pad. So make it a good one!
17. Tiny Love Take-Along Toy Arch, $17, Amazon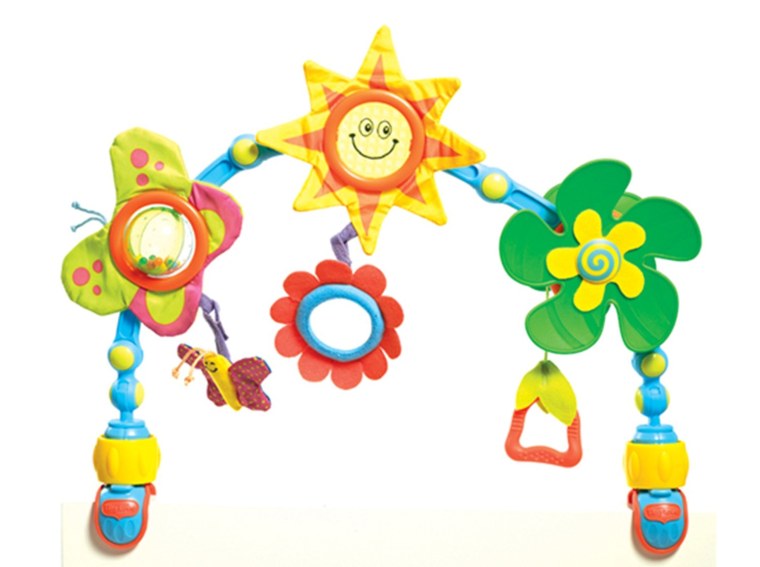 When parents are on the go, essentials are crucial, such as bottles, diapers — and this toy, which encourages sensory development, can clip on and off to different strollers, car seats or carriers and will fit into a diaper bag. #MOMWIN
18. LuLu Lamb and Blankie, $94, Olive and Cocoa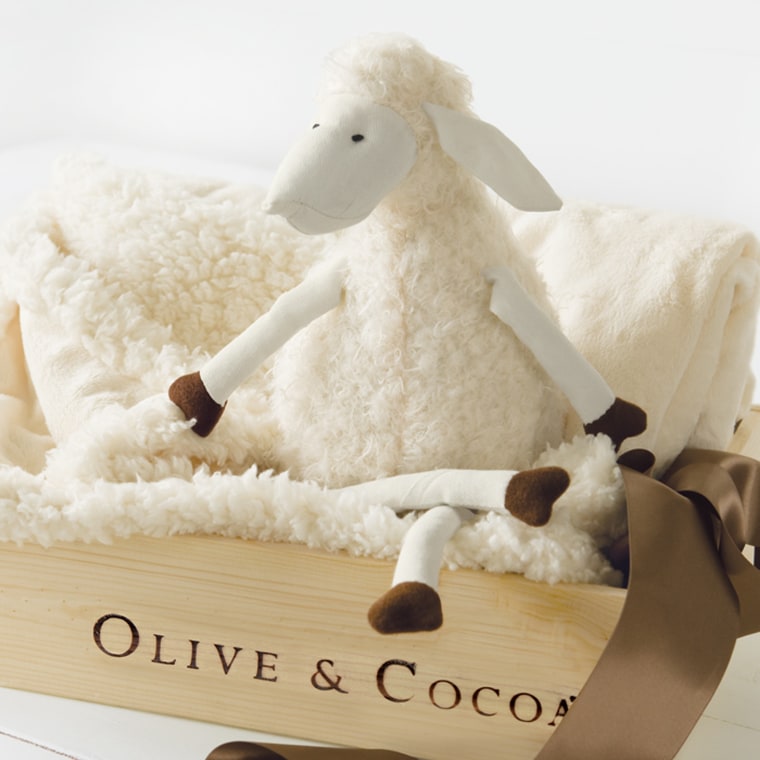 We dare you to buy another blanket after feeling how cozy this one is. Seriously. Can we get this in adult comforter size please?! And the ivory colored reversible chamois blanket comes with a cute, fuzzy sheep. SOLD.