What's better than a new baby? A new TODAY family baby!
Craig Melvin and his wife, ESPN anchor Lindsay Czarniak, welcomed a baby girl named Sybil "Sibby" Ann on Saturday afternoon.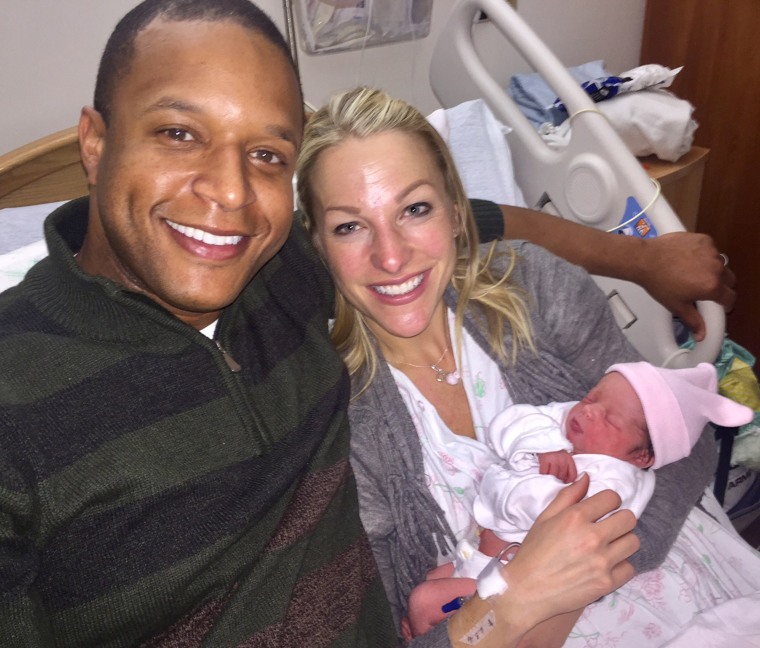 And that means the couple's first child, 2 1/2 year-old Delano (who they call "Del"), is a big brother — so congrats are in order all around!
The name began as a unisex shorthand for the word "sibling." They used the code word to get Del used to the idea of his, well, sibby — but they liked it so much that it stuck.
"He was skeptical, but he has embraced this thing full throttle," Czarniak told TODAY. "He came running into the hospital saying 'I want to see Sibby, I want to see Sibby.' So he is completely all in right now."
RELATED: Take it from new dad Craig Melvin: Paternity leave conversation 'long overdue'
The two chose not to find out the baby's sex in advance. Melvin confessed he was secretly hoping for a girl ... and while we know he'd have been a stand-up dad either way, it looks like he got his wish.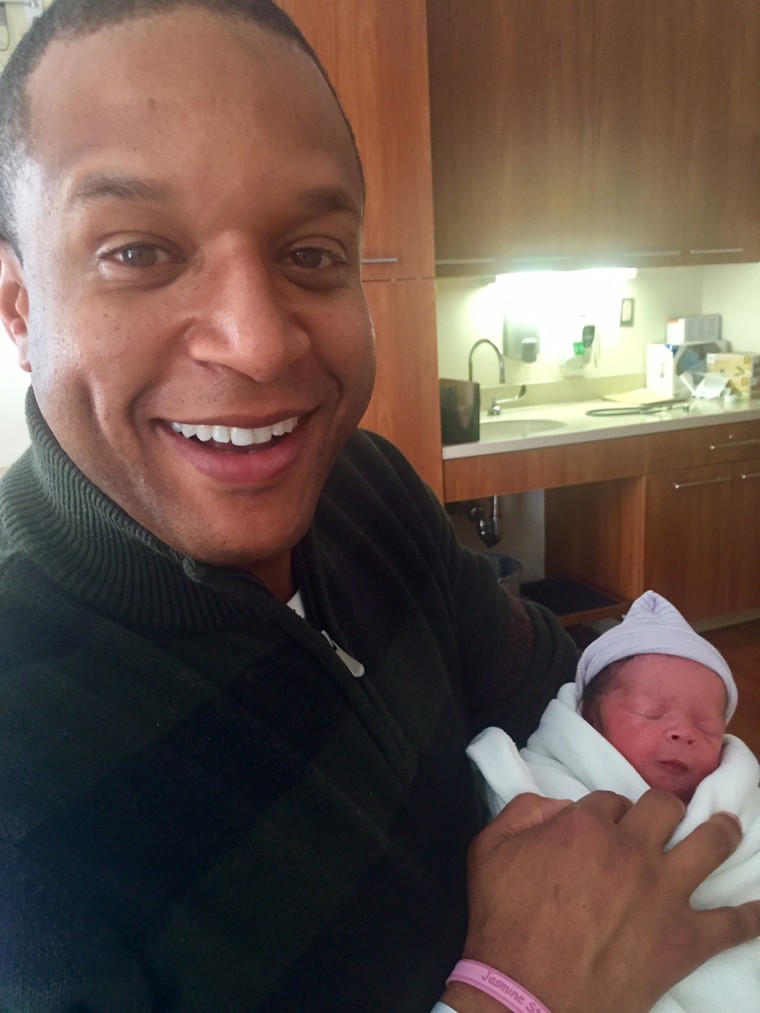 "The first words I said to her were, 'Oh, you're so precious,'" Melvin revealed. "I was responsible for informing my wife what the sex was ... You get in the delivery room and things started happening, and you just, you get beside yourself and you forget what you're supposed to do."
But he managed to pull it together. "At the end, the doctor turns to me and says, 'Are you doing to do it, are you going to tell what it is?'" he recalled. "I was like 'Oh!''
RELATED: Craig Melvin on what he wishes he'd known about being a dad... nothing!
Of being a parent twice over, Melvin explained, "It's a tad overwhelming, but we're getting the hang of it. The worry for us, is that you love your little boy so much, when you have a second, are you going to end up dividing that love? Turns out you just multiply it. It really is amazing."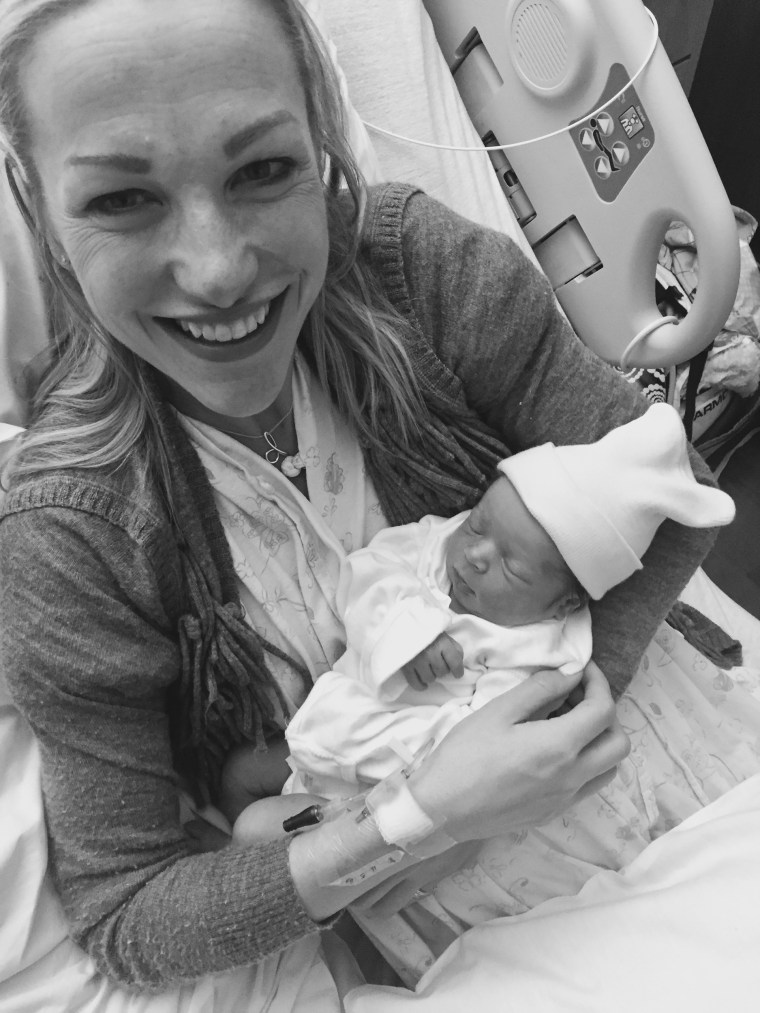 "I love, love raising a boy," added Czarniak. "And having a girl, it's just so special too. It feels wonderful in the same ways, (but) different in a way I can't describe yet."
RELATED: TODAY's Craig Melvin crafts his own beer at Samuel Adams brewery
"The good thing is you feel a little more experienced, so in that way that's great," she continued. "It was a little more emotional for me, for some reason, because it was so wonderful the first time. But the second time — to have a healthy child is one thing, but to realize it's about to happen again ... It made me that much more grateful."
Congratulations, Lindsay, Craig and Del!