/ Source: TODAY Contributor
There comes a point in every woman's pregnancy where it's no longer comfortable (or possible) to sleep on her stomach.
Enter the Cozy Bump — an inflatable body pillow with a hole in the center for a pregnant belly — that aims to make sleepless nights a thing of the past.
The Cozy Bump website claims that the product can relieve lower back pain and enable stomach-sleeping. It's also available on Amazon and has over 200 reviews.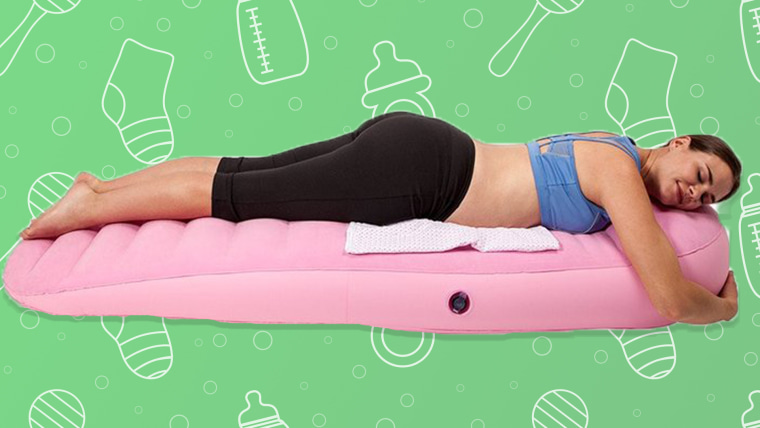 Invented by husband-and-wife duo Logan and Kathleen Zanki, it was born out of a moment when, desperate for some lower-back pain relief, Kathleen laid down flat on an inner tube.
That made things worse. "The open center of the inner tube pulled her belly in and caused her back to arch inward," said Logan, who lives in New Jersey with his wife and daughter, Londyn. So they tinkered with some designs and came up with the Cozy Bump, which has an air chamber to combat back-arching and a raised headrest.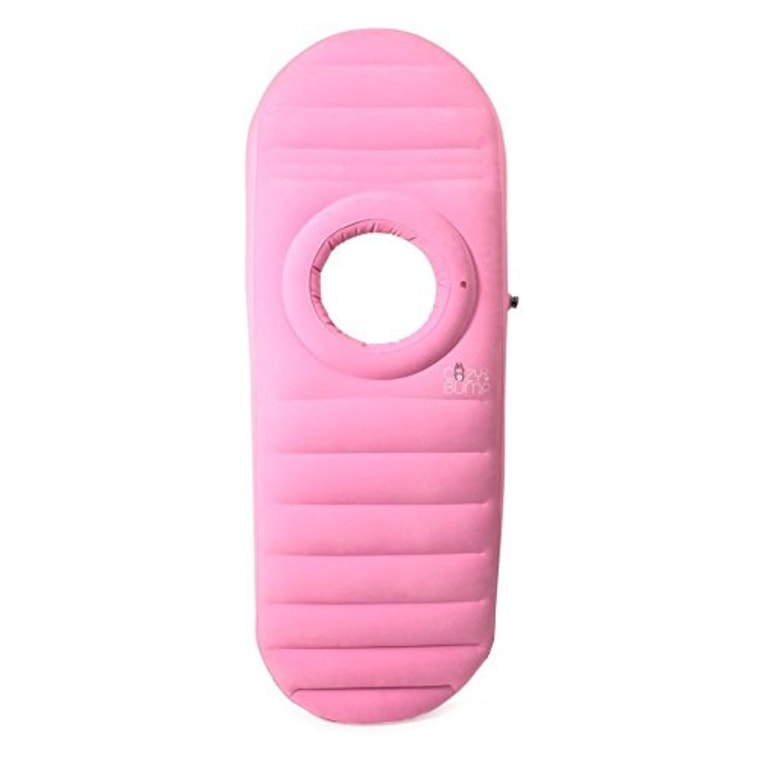 So, is the product — which looks like a swimming pool raft or an air mattress — safe for moms-to-be and their babies?
Donnica Moore, a New Jersey-based OB-GYN and women's health expert, says while there's nothing unsafe about the pillow, interested women should seek to try one out in person — and be aware of the return policy before ordering.
"Like most consumer products being marketed to pregnant women, it has not been studied in any kind of clinical trials, so any endorsement they claim to have is just anecdotal," said Moore. "While there doesn't seem to be anything unsafe about it, what various pregnant women find comfortable is highly individual."
Moore says although there is no general guideline about when pregnant women should stop sleeping on their stomachs, most women find that around 24 weeks, sleeping on their bellies is no longer comfortable.
Never miss a parenting story with the TODAY Parenting newsletter! Sign up here.
And, the obstetrician cautions, sleeping on the back during the third trimester is not recommended. Otherwise, it's all about finding what works best for the individual mother, whether it's an inflatable body pillow or other coping mechanism.
"Many women prefer putting a pillow between their knees when sleeping on their sides as well as using body pillows or other standard pillows to prop themselves into the most comfortable sleeping position," said Moore. "As with everything in pregnancy and motherhood — it all depends on everything."
Cozy Bump is available on Amazon for $75.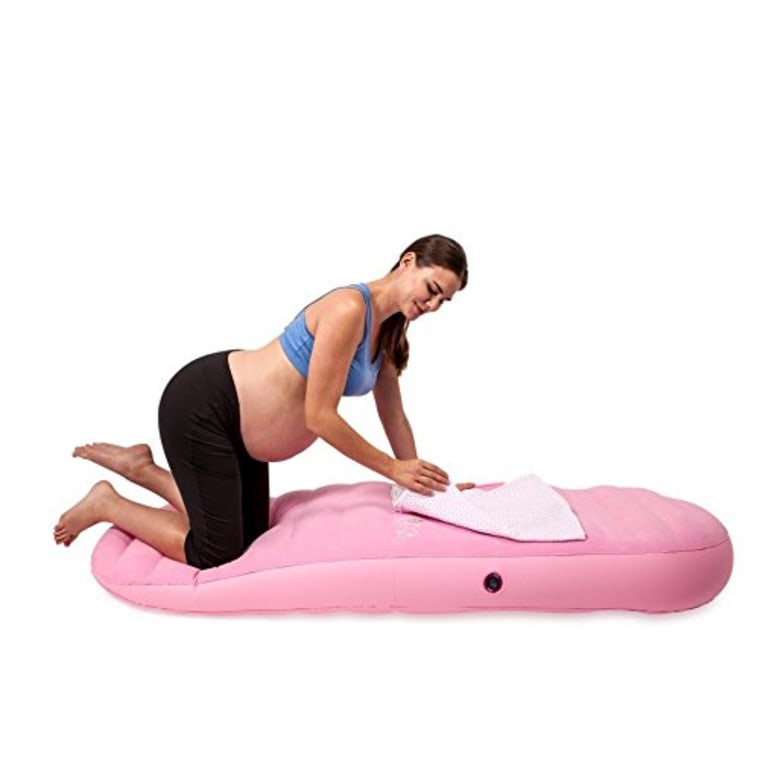 TODAY has affiliate relationships with some of the merchants linked to in this story, so we may get a small share of the revenue from your purchases. Items are sold by the retailer, not by TODAY. All prices are subject to change and items could sell out based on the merchant's inventory.
This article was originally published in September 2017 on TODAY.com.