Austin and Steffaney Bass are expecting a baby, but that's not news to the Florida couple's friends and family — or the almost 100,000 people who viewed their pregnancy announcement on Facebook.
Why so much attention for such a personal reveal? Because, although Austin and Steffaney aren't celebrities, they are the stars of one amazing video.
The duo rewrote the lyrics from the Mark Ronson and Bruno Mars hit "Uptown Funk," and the resulting send-up not only announces that there's a baby on the way, but just what led up to it, too.
"This house was ice cold, no heater on a couple months ago," Steffaney belts out in the clip. "So we had to get warm and stay warm. No fireplace!"
Ahem.
After a little "snugglin'" and "cuddlin'," they got the good news.
"We're pregnant, hallelujah! Whoo!"
Congratulations to the talented couple.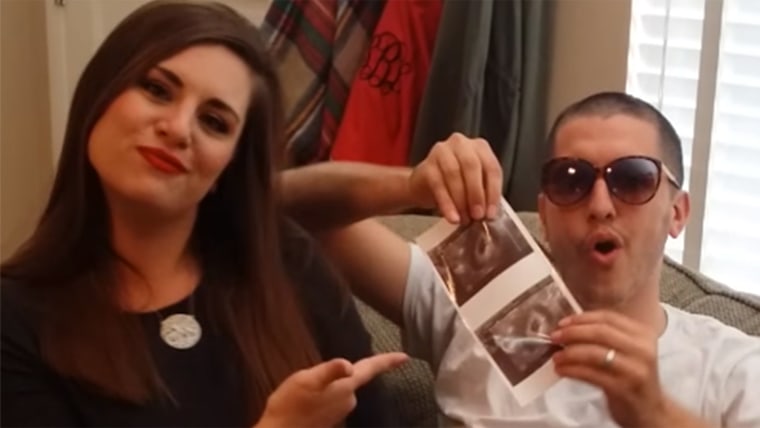 And congrats to the other parents-to-be who celebrated their own happy occasions with spoofs to the very same hit song.
There's just something about that tune!
Follow Ree Hines on Twitter.