/ Source: TODAY Contributor
Birth stories can often be long tales to tell, but one California couple has made hilarious Internet fodder by condensing theirs to a series of 140-character tweets.
Marco Rogers and Aniyia Williams welcomed their daughter, Noemi Rose, into the world on January 2. Five days later, Rogers took to his Twitter account with the harrowing tale of how he helped his wife labor at home and eventually delivered his daughter in their bed.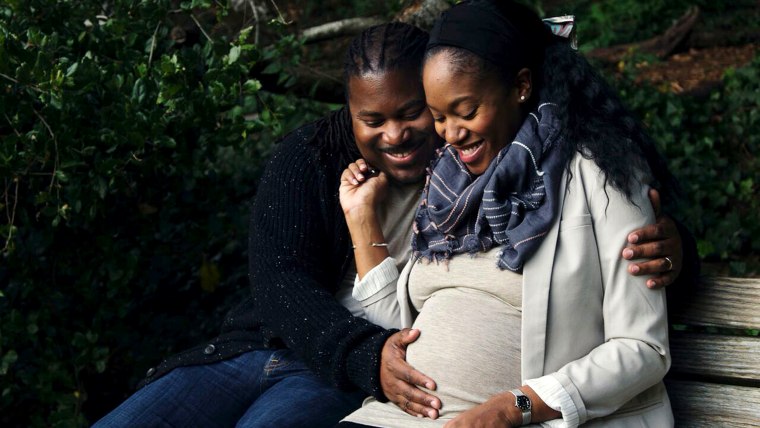 "It's funny that some people think we were live-tweeting it," said Williams. "Marco would not be alive to tell the story if that were the case."
Williams says she and Rogers thought telling their birth story via Twitter would be a funny way to give friends and family the details on Noemi's birth, since they kept the specifics quiet for a few days until they had time to rest.
"It wasn't until we were in the hospital after the birth that we looked at each other and said, 'Wow, that just happened,'" Williams told TODAY Parents. "It was so crazy that we didn't want to tell our friends when we notified them that Noemi was born because they would have flipped if we casually mentioned, 'Oh, she was born at home.'"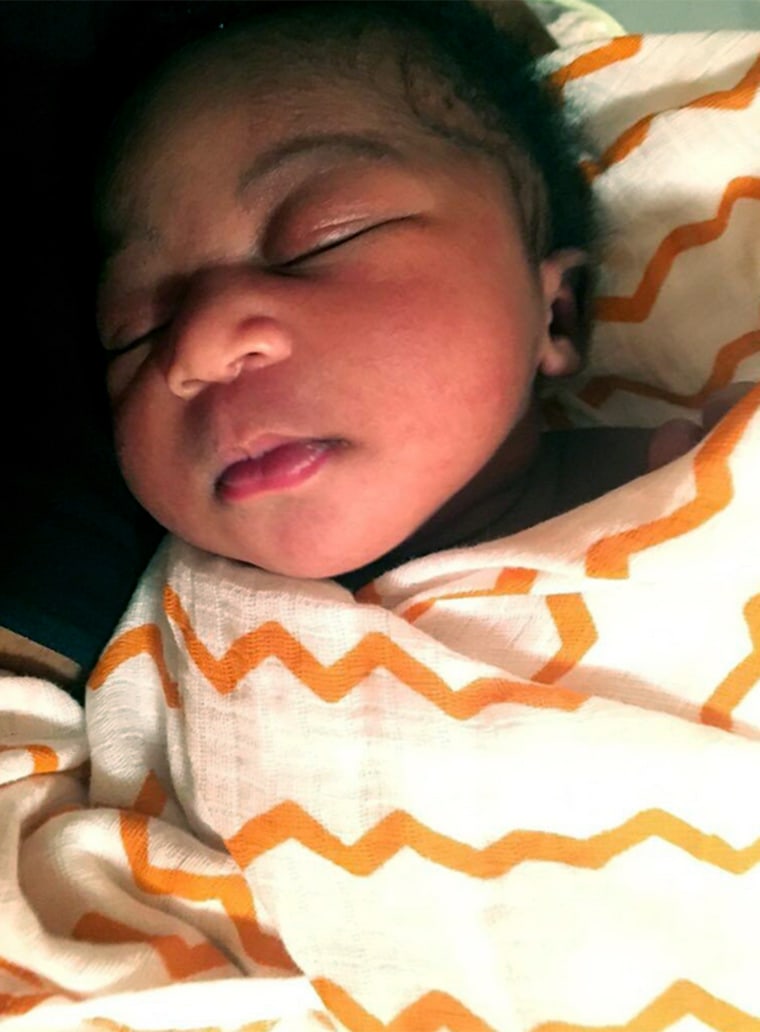 Williams says she was not planning a home birth, but that — as Rogers explains in his tweets — her labor suddenly began moving very quickly, something she believes may be a result of her study of hynpo-birthing.
"I actually wanted to leave for the hospital once the contractions got strong and pretty intense...but when we called the hospital they told us we should keep laboring at home because they weren't close enough together," said Williams. "That was what made me get into the tub — hoping I could manage the pain that way — but Noemi and my body had other plans."
Those other plans included Williams sending her husband to find their copy of "What to Expect When You're Expecting," as she had read a chapter prior to going into labor about emergency home births.
When Rogers returned with the book, however, baby Noemi was already on her way and had to be delivered by her dad. Rogers tweeted that later, they used the book as a surface on which to cut the umbilical cord.
Williams says that, although her labor and delivery did not go as planned, she is thankful that she took the time to make a birth plan, as in some ways, it proved helpful.
"Birth plans are important, even though so much goes out the window in some real life scenarios," said Williams. "It's important to have a moment during the pregnancy where you consciously think through how you'd like the birth to go and educate yourself on your options."
In her own real life scenario, Williams says it was words from her obstetrician that helped her through an unexpected home birth.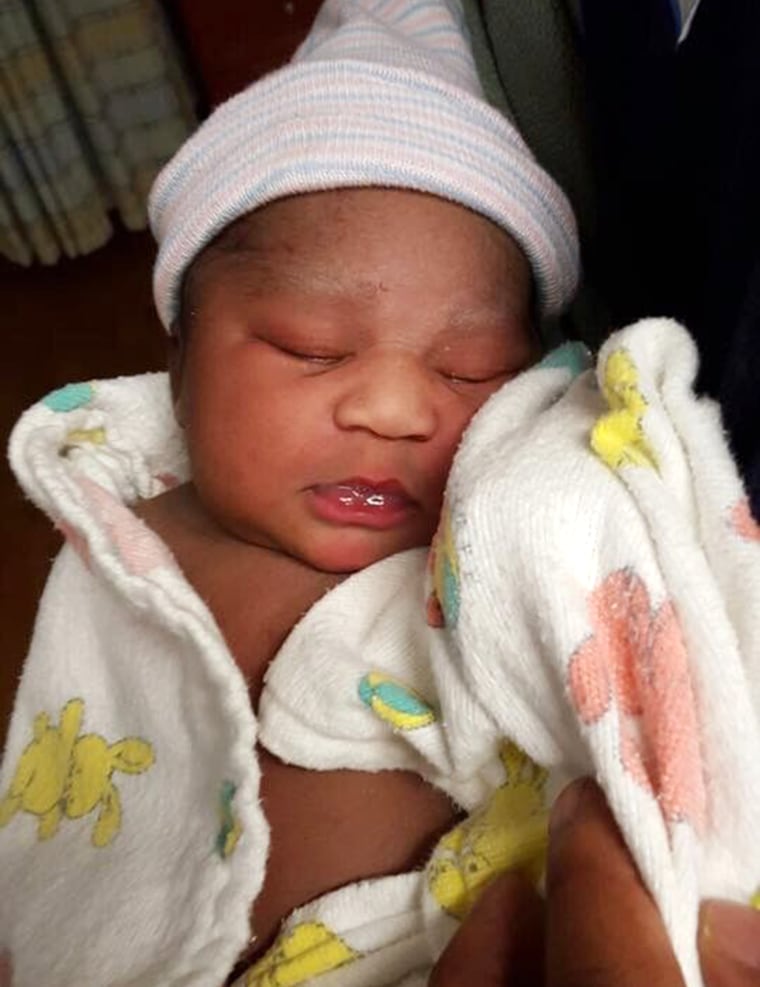 "Childbirth is one of the very few things your body doesn't have to learn. It knows what to do, just trust it," said Williams. "So many women are filled with stress and anxiety about delivering — but don't fight it, go with it."
"Embrace every moment of it," Williams said. "The good, the bad, the gross and the ugly. Hopefully, there's more good than anything else."
Read the entire account of Noemi's birth on Rogers Twitter account.