/ Source: TODAY Contributor
When it came time to reveal the gender of their baby, Monique Tello and Steven Statter wanted to share the news with their family and friends in a way that was unique, and celebrated the gift of both the baby and Tello's lives. So the California couple got a permit for a local baseball field, hired a photographer, and hit a home run of a gender announcement.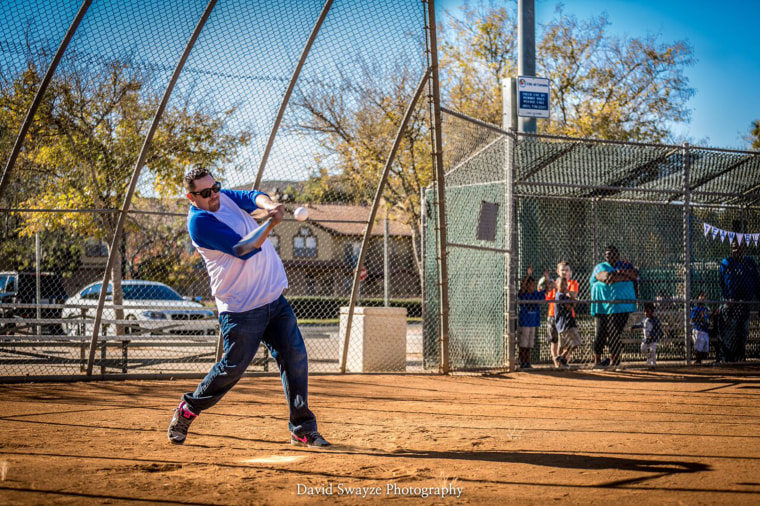 Photographer David Swayze captured the big reveal — taking photos of Tello pitching a specially crafted ball to Statter. When Statter hits the ball, it explodes, revealing a cloud of pink dust that indicates to the fans in the stands — their friends and family — that they are expecting a girl.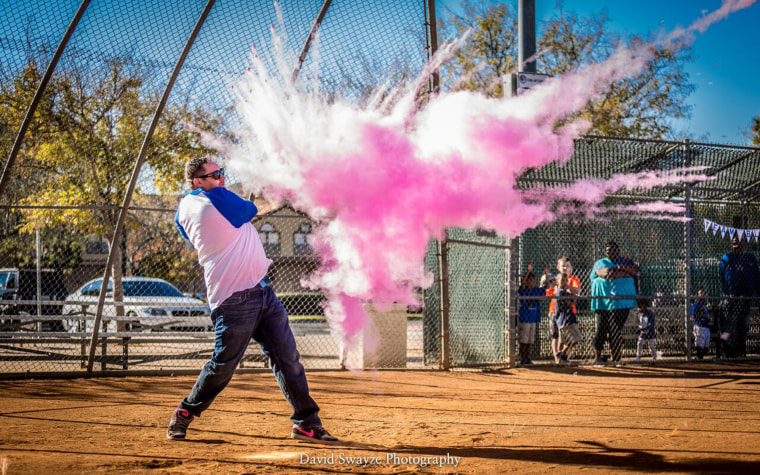 "Since pregnancy is typically more focused on the women, I wanted to do something to make Steven feel more included," Tello told TODAY Parents. "It really was a big deal to me and my entire family, as in May 2014 I was diagnosed with a grade 2 astrocytoma — a form of brain cancer."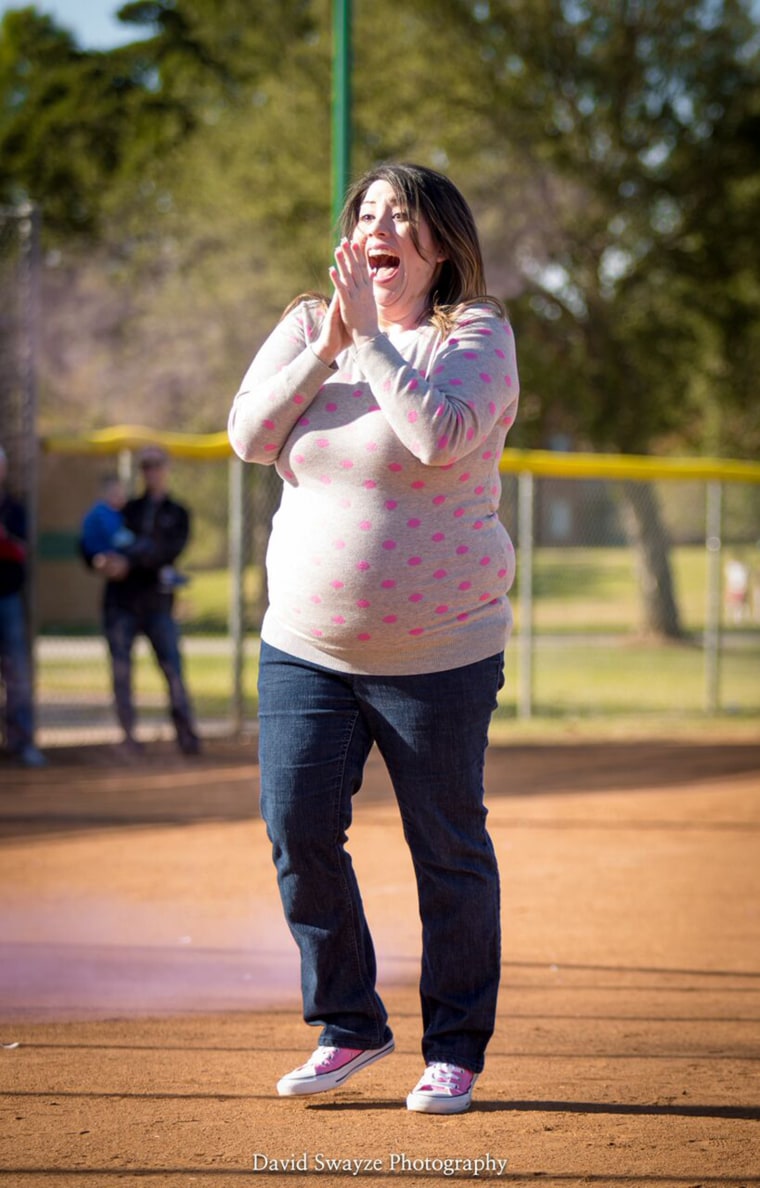 Tello says shortly after her diagnosis, she underwent surgery to remove most of the tumor. However, her doctors then recommended radiation and chemotherapy as her next course of treatment.
"They knew I wanted children and started talking about freezing my eggs, and then two months later I was pregnant. I feel like this little girl is already a true angel and it all happened in God's perfect time," said Tello.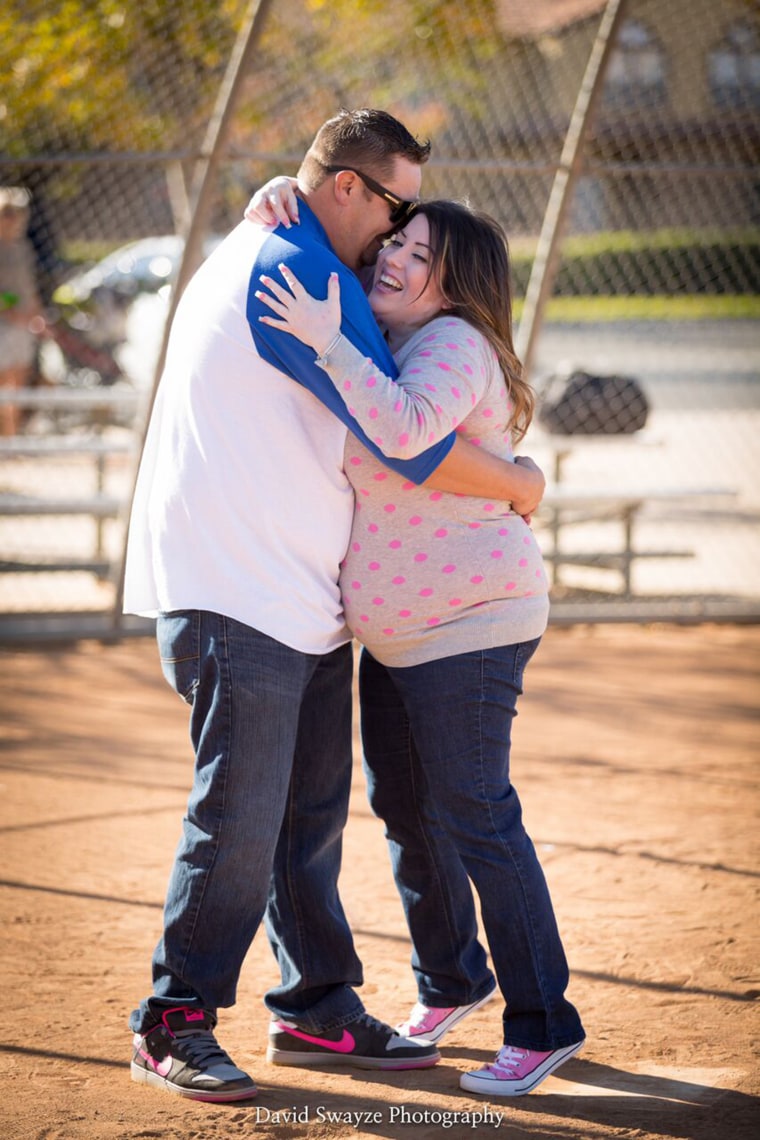 Tello and Statter, who also has a 14-year-old son, are now waiting until after their baby girl is born to decide on her next course of treatment. Eventually, doctors have advised that Tello may require additional surgery or treatment if the cancer becomes more aggressive.
"For now, we're just leaving it in God's hands and continuing to pray that none of this happens for a really long time," said Tello.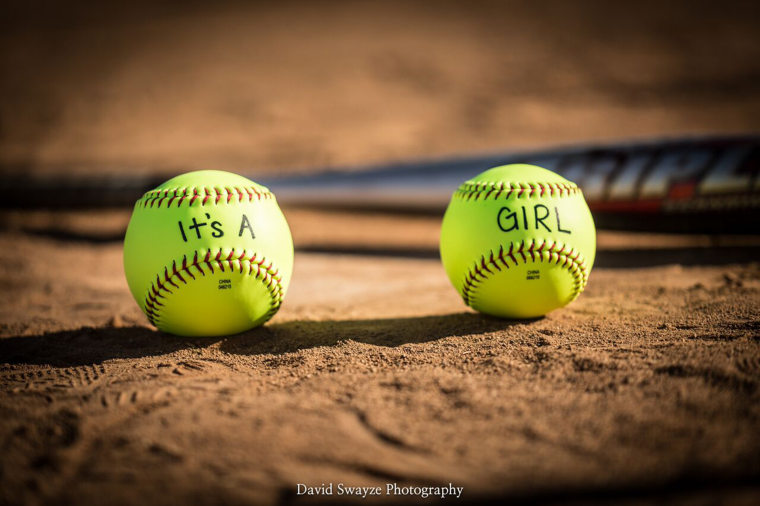 Tello says she and her sister did some research online to figure out the best way to create the special baseball used in the photo shoot. Because the gender was a secret to Tello and Statter, her sister filled a plastic ornament with pink powder, sealed it, and then painted it to look like a baseball.
All that was left was for Statter to keep from striking out.
"I was nervous about him missing, but the pressure was on," said Tello. "There was no back-up ball. He had one shot to hit the ball, and thank God he did."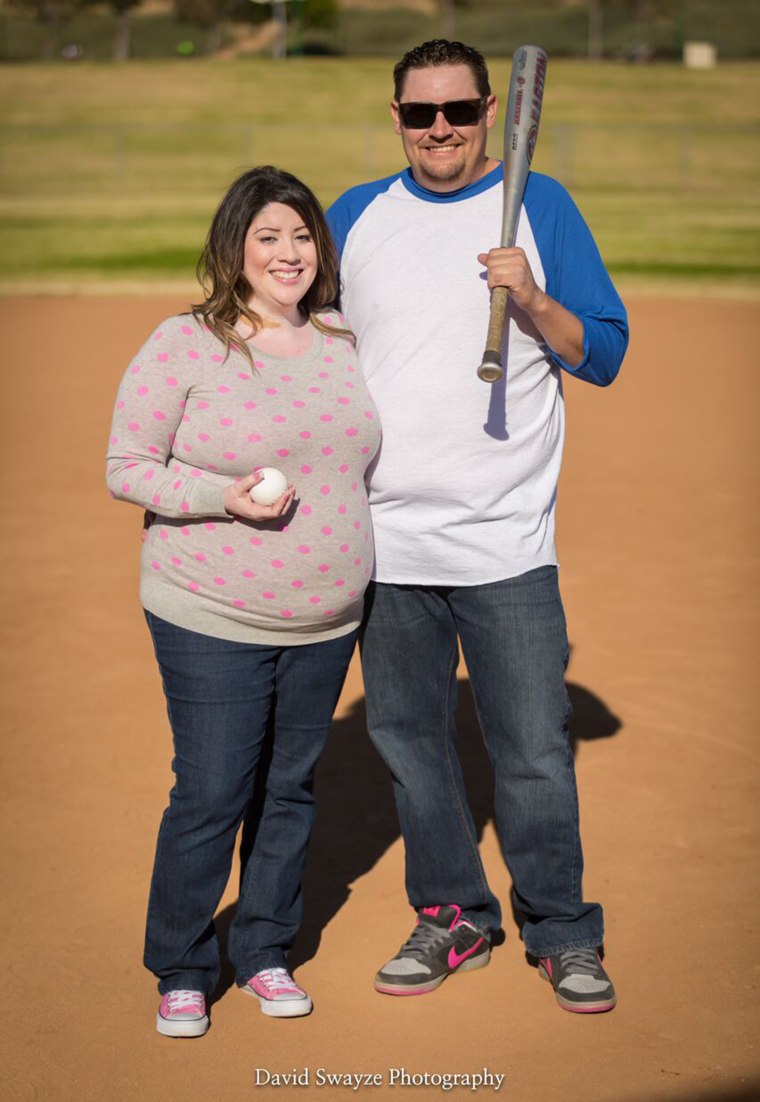 Tello and Statter will welcome their baby girl in May, and plan to name her Kennedy Marie.
"I really wanted a girl, as you can tell by (my reaction in) the pictures," said Tello. "I have just been on cloud nine since we found out. It is all super exciting."