Creative pregnancy reveals are everywhere these days, so it's always fun to discover one that's clever, funny, and insanely catchy. The Baker family of Idaho have risen to the challenge with their video parody of Taylor Swift's "Blank Space."
The parody chronicles the baby naming process Kimmy and Tandy Baker have been going through ever since being surprised to find out they are expecting their third child in September.
The Bakers — parents to daughters Karley, 4, and Ally, 2 — started a video production company last year so doing a pregnancy reveal video was an obvious way to share the news with friends and family. It was also a way to help them deal with the surprising news, Kimmy says. "I was really not happy about the pregnancy at first and making the video kind of helped pull me out of that funk. It made it more real and more of a fun thing that we are having a third baby."
While it's not Kimmy's voice singing the song (a production company produced it, under the Bakers' direction), she and Tandy wrote the lyrics, and star in the video, which they filmed in their own home.
Writing the parody lyrics is definitely the best part of the process, Kimmy says. "I was listening to 'Blank Space' while cleaning the house one day and when I heard 'name,' I knew that was the song we were going to use. So we just had to build it around naming the baby and — boom! — we have our announcement song," she told TODAY Parents, adding that "good parody songs just seem to write themselves."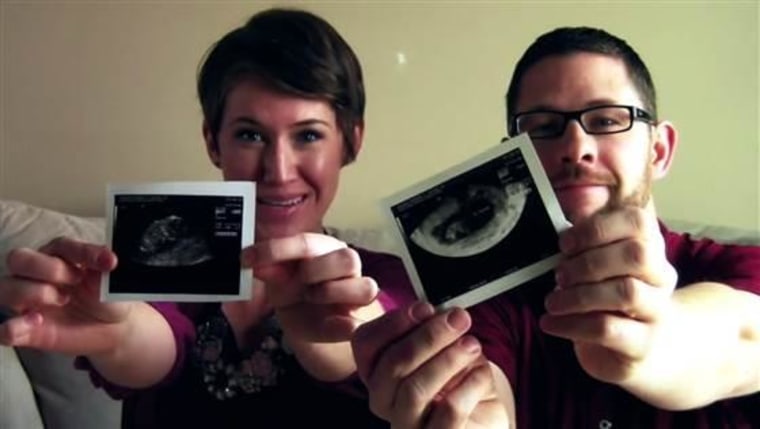 The stick-in-your-brain chorus:
So it's gonna be our first boy, or it's gonna be another girl. You can tell we're expecting, so come on let's give it a whirl.
Got a long list of my favorites. You think that they're insane. Cause we're having another baby. So let's pick a name.
The Bakers have been so thrilled by the response to the video that they plan to reveal the gender and name of the baby with, you guessed it, another video, which they plan to post to their YouTube channel in late April.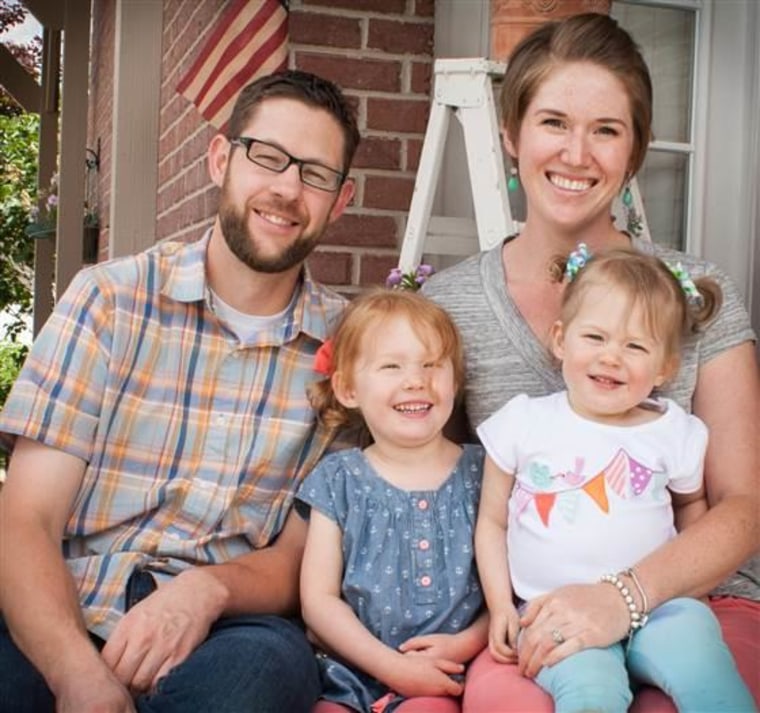 As for what they will ultimately name baby No. 3, Kimmy says that one name they mention in the video — Molly — is the frontrunner for a girl.
If it's a boy, "we are stuck," says Kimmy. But, fans of the video have offered one solution in the comments, she says: "Some say it should be Taylor either way, because of the success of the video."
Follow Kavita Varma-White on Twitter.