/ Source: TODAY Contributor
When Andrea Chapman got pregnant for the first time, she had twin girls and "people were over-the-moon excited for us."
Then came the second pregnancy — a boy — and friends were equally thrilled now that she and her husband had at least one child of each gender. But by the time she was expecting baby No. 4, Chapman was met with bewilderment.
"Nobody was excited. I think we went past what everyone's idea for our family was," she told TODAY.com. "For some reason, four is like this odd number in our culture today and it's not celebrated the same way."
So that's when Chapman penned a humorous song celebrating her latest addition's arrival this August. She and her husband, Chad, made a video about it: "We Can't Stop … Having Babies."
The song is a parody of the Miley Cyrus tune "We Can't Stop" and the chorus reminds everyone of a single message: "It's our family, we can do what we want."
The video shows the couple's 4-year-old twins and 3-year-old son jumping on the couch and creating messes galore in various rooms, all while their frazzled parents happily embrace the chaos.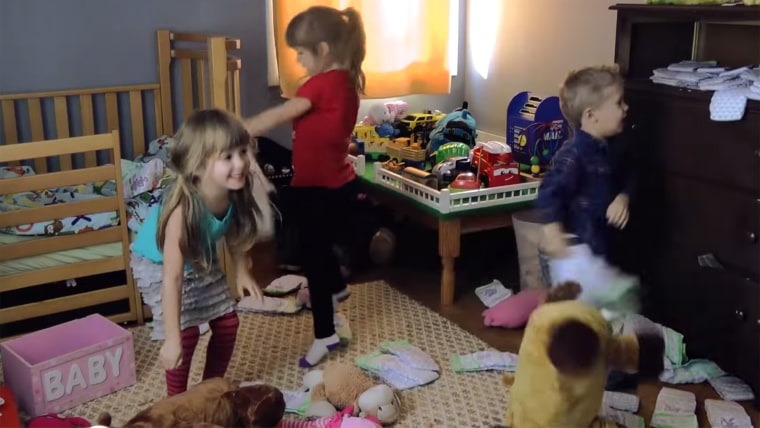 "Can't you see it's we who'll be up all night? Can't you see it's we who love this life?" Chapman points out in the song.
She later reminds naysayers: "It's my body, I can grow who I want to."
Chapman said that line in particular has resonated with women.
"It's empowering for women, especially [those] who are pregnant with their fourth or fifth and they're getting negative comments from people," she said. "You have just as much right to not have children as you do to have 10, if you want, because it's your body."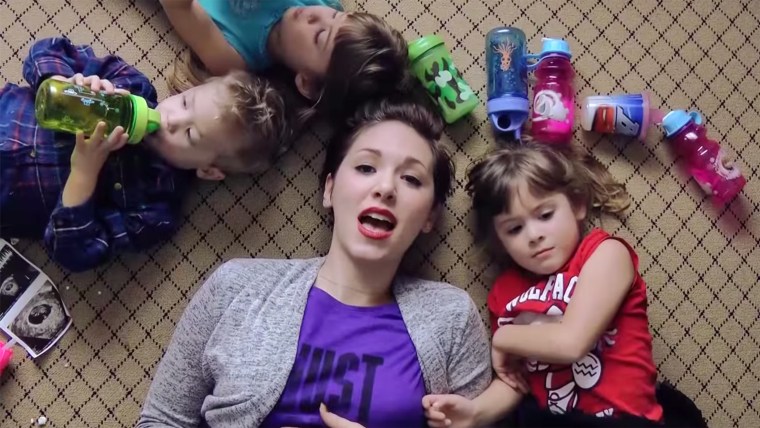 Chapman, 29, said she came up with the idea for the song after hearing similar responses from people about her pregnancy.
"They said, 'Oh, we thought you were done,' and I was like, 'Oh, we seem to not being able to stop having children.' And then I thought of that Miley Cyrus song," she said.
The couple received overwhelmingly positive response to the song, especially from others with "large" families. The video quickly went viral and the Chapmans have since made the song available for download.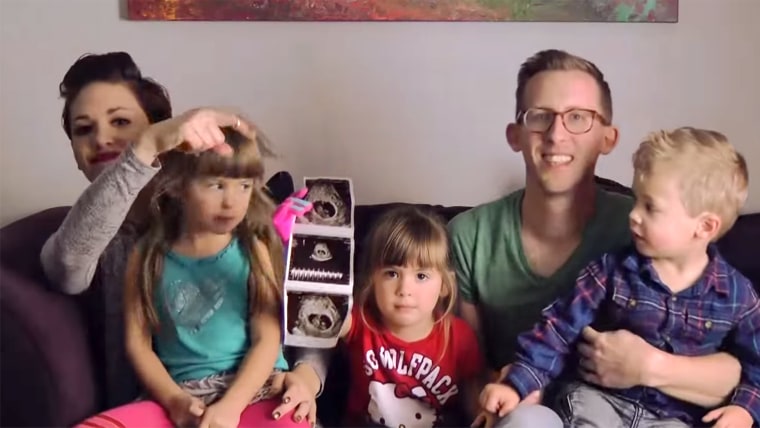 "I never thought we would be part of the big-family club," she admitted, although she and her husband are "very happy" about their newest addition, who will be a boy.
Chapman also joked she was happy about finally using the musical skills she fine-tuned while studying voice in school.
"After four expensive years of college, this is my first thing I've ever done," she said. "I'm sure my parents are proud of paying for all that for a parody video."
This article was originally published on April 17, 2015 on TODAY.com.
Follow TODAY.com writer Eun Kyung Kim on Twitter.