/ Source: TODAY Contributor
The story of a Texas mom-of-two who was prohibited from breastfeeding publicly at a wedding is going viral this week, after she shared a meme about the incident on Facebook.
Ceara LaFrance says her husband, Justin, was asked to be the best man in the wedding, which took place on September 17, during her second pregnancy.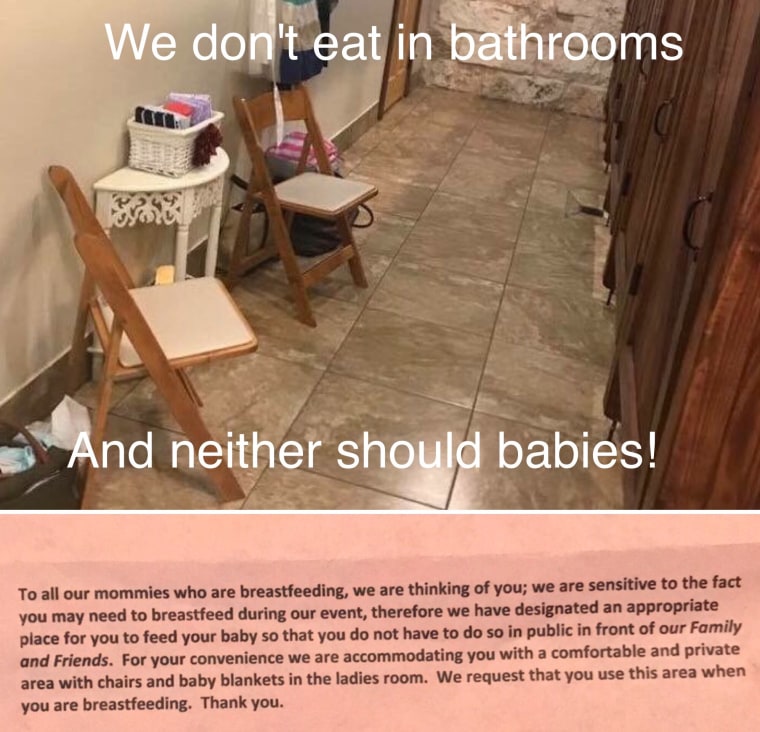 "The groom told my husband that I wasn't going to be allowed to nurse at his wedding back when I was pregnant," said LaFrance. "But I said I was going to nurse wherever — I know the laws and I know the laws protect me. I know I can nurse wherever I'm allowed to be."
When the LaFrances, who had since welcomed their second daughter into the world, received their formal wedding invitation in the mail, they were shocked to find a note included, explaining that breastfeeding mothers would be asked to only feed their babies in a bathroom during the wedding festivities.
Never miss a parenting story with the TODAY Parenting newsletter! Sign up here.
"To all our mommies who are breastfeeding," the note read. "We are sensitive to the fact that you may need to breastfeed during our event, therefore we have designated an appropriate place for you to feed your baby so that you do not have to do so in public in front of our family and friends."
LaFrance says while the note angered her initially, she wanted to be sensitive to the bride and groom's wishes and ensure their day went smoothly. After deliberating over how to handle the situation, LaFrance decided to leave her daughters, Kendall, 2, and Lachlyn, 3 months, in the care of friends and family during the wedding.
"I had a pretty good time at the wedding, but I did get emotional a few times because it was the first time I'd been away from my baby for more than an hour," said LaFrance. "I tried to brush everything off and enjoy myself, but then I went into the bathroom and saw that the 'breastfeeding area' was nothing more than chairs set up outside of bathroom stalls with a basket of baby blankets."
LaFrance says she was furious at the scene, but out of respect for the bride and groom, whom she does not wish to identify, she carried on with her evening.
"At that point, this wasn't related to the wedding at all," said LaFrance. "We don't eat in the bathroom — why should we feed babies in the bathroom? And there were baby blankets to cover up with — so not only do you want me to go to a different room to breastfeed, but you also want me to cover up in that room?"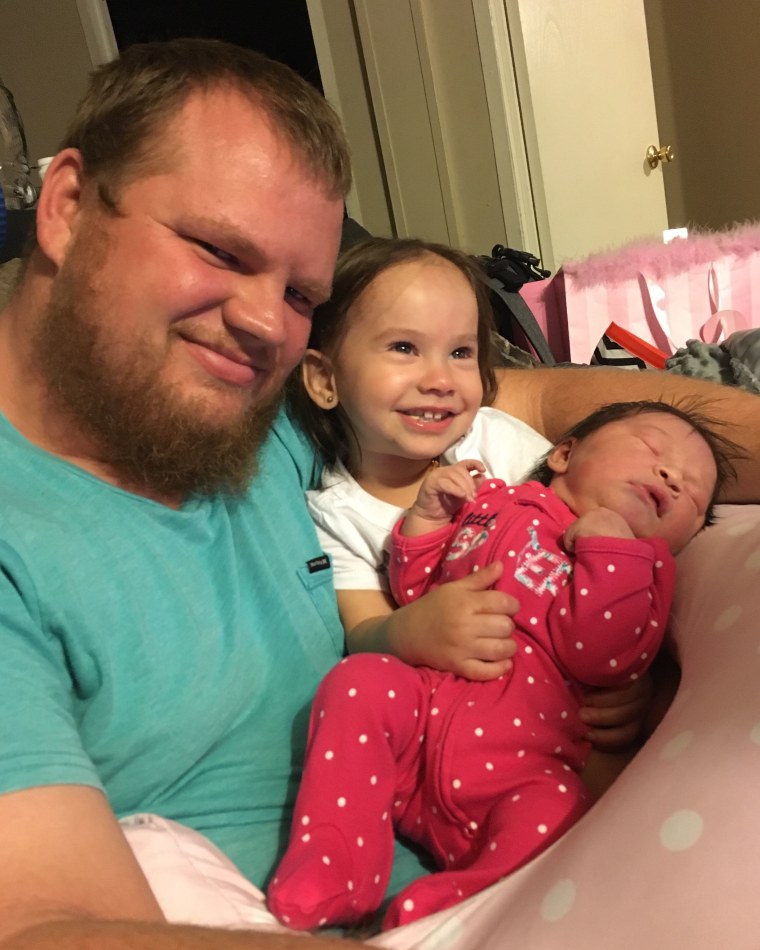 At the urging of friends, LaFrance created a meme showing a photo of the bathroom nursing station along with the note from the bride and groom.
"We don't eat in bathrooms and neither should babies," the meme read.
Kristy Kemp is an administrator for Breastfeeding Mama Talk, a Facebook site designed to support nursing moms. Kemp says she shared the image on her page as a sign of support for all moms who have been discriminated against for public nursing.
"Breastfeeding moms are not the ones making breastfeeding a big deal," said Kemp. "If a mom ever experiences something like this, they should fight it because this kind of treatment is not acceptable."
For LaFrance, who currently breastfeeds both of her daughters, her message is less about the wedding invitation and more about the need for women to support one another.
"I did not want this all to be directed towards the bride and groom," LaFrance explained. "I wanted the message to be, 'Look — why is this still happening in 2017? Why are we still shaming breastfeeding moms?'"