Nicole "Snooki" Polizzi isn't the only one who made a Thanksgiving Day announcement that there's a baby on the way.
On Thursday, country star Jake Owen surprised everyone when he revealed on TV that he and his girlfriend Erica Hartlein are expecting their first child together.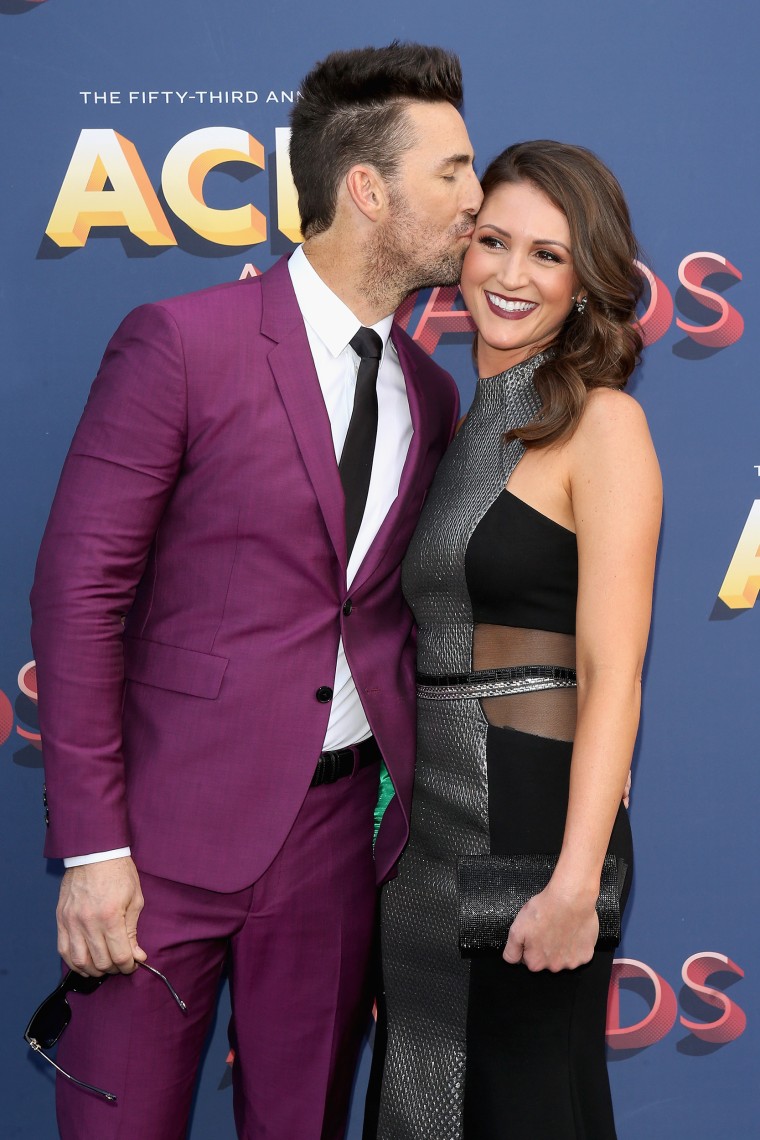 "This'll throw you guys for a loop," Owen told his family during Thursday's episode of an "I'm Coming Home" special on ABC. "(We) haven't told anyone, but Erica and I will be having a little addition to our Owen family."
Owen's family, including his fraternal twin brother Jarrod, went crazy with excitement as they congratulated the expecting couple.
"Now I'm gonna turn really red!" Hartlein said as she smiled at their reactions.
"I hope it's twins!" said Owen's mom.
"Gotta have a little boy!" his dad said.
The baby will be Hartlein's first child and Owen's second. Owen was previously married to model Lacey Buchanan and the couple have a 6-year-old daughter together, named Olive Pearl.
Owen frequently posts photos on social media of his daughter, who prefers to go by her middle name. In August, he shared a particularly sweet photo of Pearl sleeping on his chest.
"Not a bad way to wake up on my birthday," he captioned the photo.
During the summer, the doting father took his daughter on a fishing excursion. When Pearl said she didn't think she could put bait on a hook correctly, Owen encouraged her and said, "yeah, you can." And she did it!
Owen also posted several photos of Pearl at the beach throughout the summer. "My little hippie chick," he captioned a photo of Pearl wearing big sunglasses that look as if they may have belonged to her dad.
"My most beautiful part of my life. My Pearl," he wrote under another photo of Pearl at the beach, painting coconuts on a tarp and smiling.
With a new baby on the way, it seems that another beautiful piece is going to be added to his life.