Country singer Walker Hayes called it "the worst day of my life," the day in which he lost his baby daughter and nearly his wife after her uterus ruptured while giving birth.
Hayes, 38, and his wife, Laney, 39, mourned the death of daughter Oakleigh Klover on June 6, which occurred after a rare rupture of the uterus cut off blood flow to the baby, suffocating her.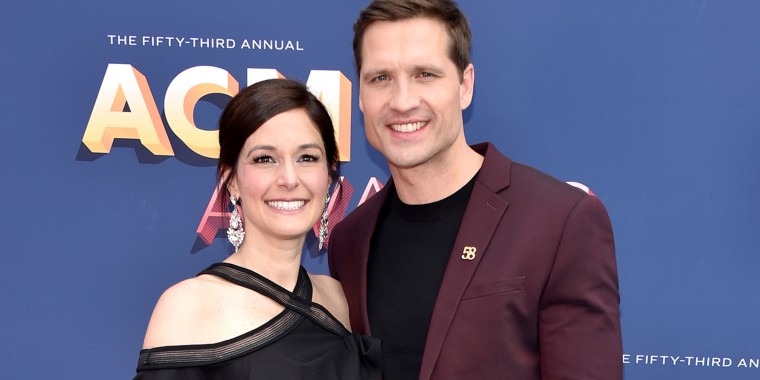 As Hayes initially faced that devastating news, he also was distraught over the condition of his wife of 14 years, who was bleeding profusely and had to be rushed into surgery after undergoing an emergency caesarean section to try to save the baby.
"I really just hoped that this wasn't going to be the worst day of my life, even though it kind of already was," Hayes told People.
"Surgery just seemed to never end, and someone would continue to come to me and say things that I didn't really understand like, 'We may have to use this much to replace this blood.' That is when I began to worry for my wife's life, and of course I'm freaking out."
A surgery and a series of blood transfusions saved Laney, but Hayes was then faced with the grim task of having to tell her that their baby had died.
"When Laney wakes up, how do I tell her?'' he said. "How am I the one to explain, it's a girl, but you know, she died?' I knew that was just going to crush Laney."
The couple, who have six children ranging from ages 3 to 12, made the choice to spend the remainder of the day cuddling with Oakleigh's body through their tears. A friend of their midwife who had lost a baby four years earlier spoke to them about her decision to spend the time with her child's body.
"I didn't know what was morbid, I didn't know what was normal," Hayes says. "But she began just walking me through the process. It is a miracle she was there."
"Watching Walker hold her, you felt like she's just going to wake up,'' Laney told People. "You think, oh, please, just let her start breathing. She was swaddled and she just looked like a newborn baby."
While the couple mourns the loss of Oakleigh, Hayes is thankful to still have Laney after nearly losing her, too. Their 14th wedding anniversary came just six days after their baby's death.
Laney was told by doctors that she can no longer carry a pregnancy, but she is grateful to have her husband and family.
"I can also be sad about missing Oakleigh, just like they are,'' she said. "It's a process, and it will be forever."
Follow TODAY.com writer Scott Stump on Twitter.