The controversy over a de facto ban barring a Wisconsin city councilwoman from breastfeeding her infant son during legislative session far has spread far beyond the borders of Eau Claire.
And Catherine Emmanuelle says the resolution passed by the city council Tuesday that forces her to keep her baby off the dais on which the city council conducts its responsibilities could have a chilling effect on mothers in public service across the country.
"It's a human right to be a parent and it's a human right to be able to feed your child," Emmanuelle told TODAY. "This law that was passed forces a parent to choose between having a child and having a seat at the table."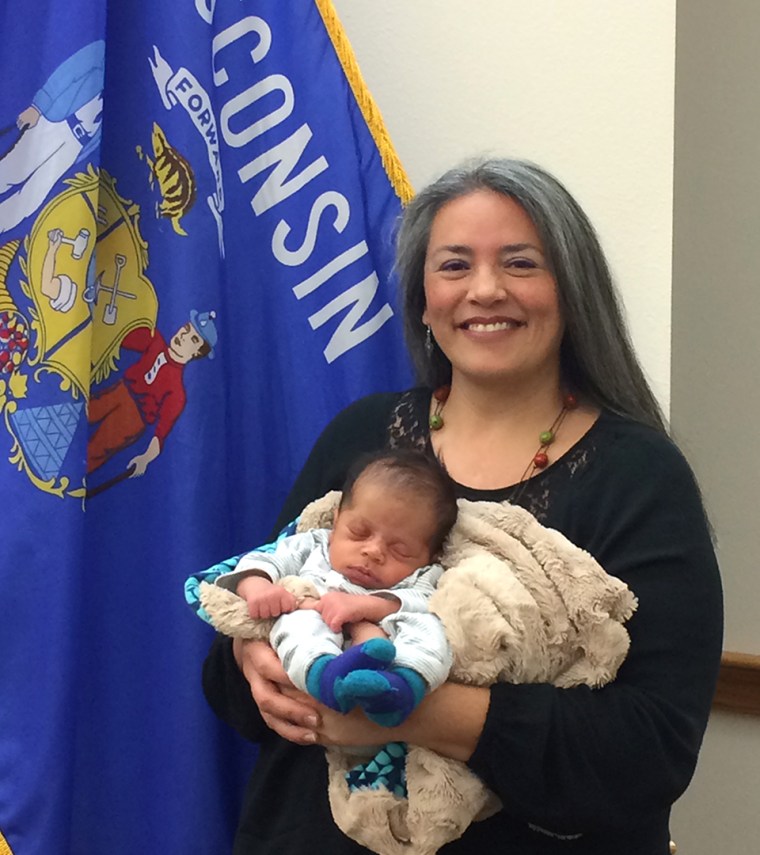 Since the birth of her son Nicolás in April 2016, Emmanuelle had been relegated to breastfeed while attending her duties from the public seating area away from the dais where the other 10 council members sit. That vantage point lacks a microphone with which she can join discussions, she says, and hampered her ability to participate fully as an elected representative of the 68,000 residents of city of Eau Claire.
"I have come to joke, since I was sitting in the public seating because I wasn't allowed on the dais, that I've seen a lot of the backs of peoples heads," said Emmanuelle, who has a full-time job working at a public university in addition to her position on the city council. "And we have a lot of nice looking heads in Eau Claire."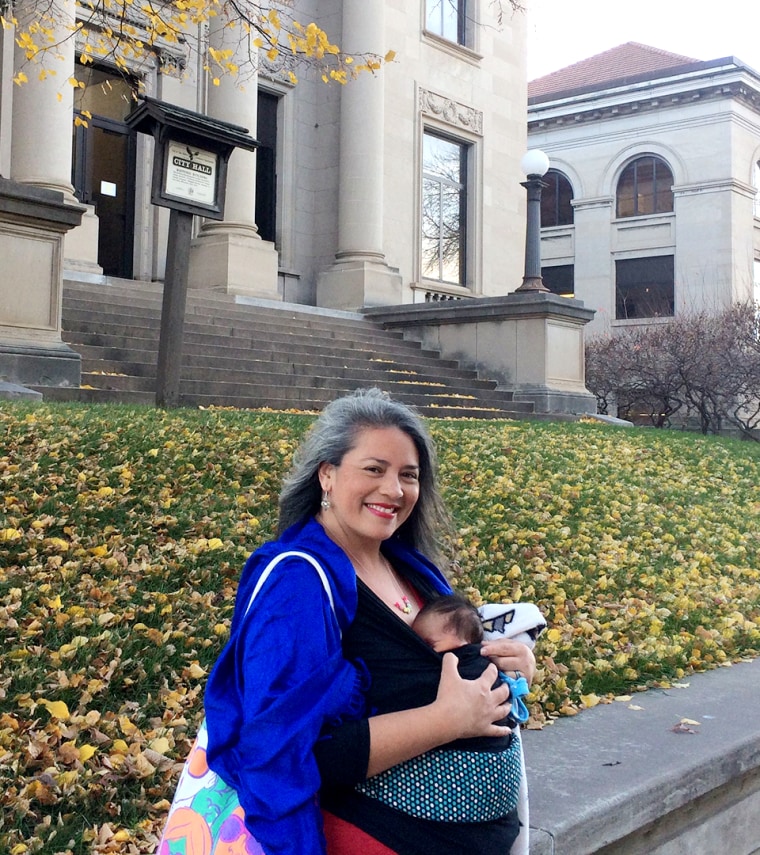 And while she has tried to avoid breastfeeding during meetings from time to time, the experience regularly left her breasts sore from the leaking milk which would often calcify, particularly when she didn't have time to pump because of her job's schedule.
Frustrated after a year of being unable to reach an agreement with the city government, Emmanuelle hired a lawyer, Carousel Bayrd, who advised that Wisconsin state law allows for a mother to breastfeed in public — and that includes the Eau Claire City Hall.
But after she announced in an Oct. 9 legal letter that she would return to her legislative seat with her son in tow, the city council voted 7-1 to add a rule of decorum that prevents infants and toddlers from being on the dais during legislative sessions.
Though the wording of the resolution stresses that the change in law is of "general application, gender neutral and non-discrimination," Emmanuelle believes it was done specifically as a reaction to her breastfeeding.
In a statement to TODAY, Council President Kerry Kincaid defended the resolution.
"With difficulty and compassion towards a fellow Council Member, the City Council affirmed a standing meeting protocol that allows certain people on the dais during Council meetings," Kincaid said by email. "We did so in light of current practice and our duty to citizens to conduct Council business with all our attention and maintain a safe environment in which to do our work."
Emmanuelle herself was one of three abstentions from the vote. "I refused to be a part of some precedent that ices out young parents," she explained.
Since news of the local political drama went viral earlier this week, advocacy groups Vote Run Lead and Emerge Wisconsin launched petitions, national news outlets picked up the story and groups as far afield as the Progressive Caucus of the City New York City Council have publicly proclaimed their support.
"What message are you sending to people who are remotely interested in public service?" asked Emmanuelle. "Young families are already sorely underrepresented in legislative positions. If something good comes out of this, I hope this creates more momentum for other women to (talk about) this issue."