Those babies Cliff Huxtable delivered are old enough to be parents themselves. "The Cosby Show" premiered 30 years ago Saturday, and no 1980s show can even compare. It revived the sitcom genre, boosted the fortunes of NBC, shot already prominent comedian Bill Cosby into a new stratosphere of fame, and broke down barriers in the way race was portrayed on television.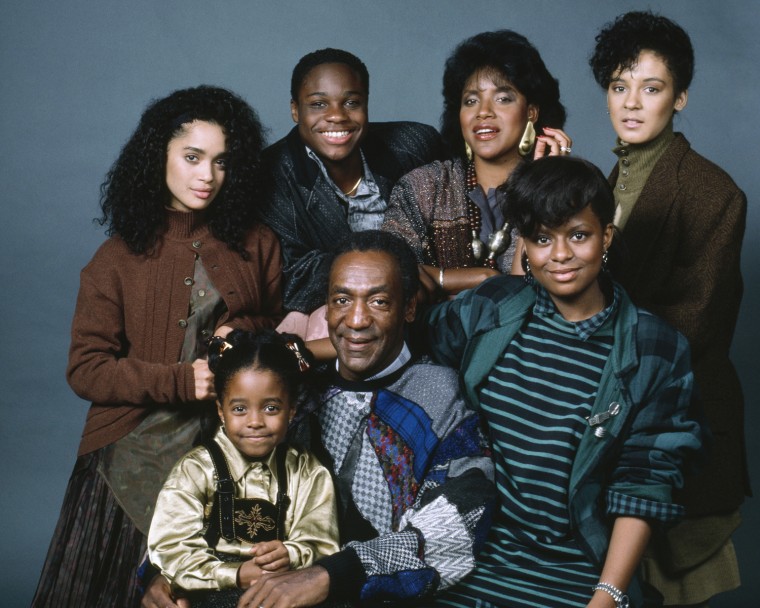 None of that could've happened had the show not been so hilariously on point about parenting, delivering the same kind of bemused and loving parental humor that Cosby offered in his stand-up comedy. Who wouldn't want parents like Cliff and Clair? Bright, successful, loving and in love, they had the money to make their children's lives easier, but the backbone to insist that their kids do right. Sondra, Denise, Theo, Vanessa and Rudy weren't perfect kids, but they were surrounded by love and raised with responsibility. 

If an alien landed on Earth and wanted to learn how to successfully parent a group of little humans, they could do a lot worse than to soak themselves in "Cosby Show" episodes. Here are the best parenting tips we've gleaned from Cliff, Clair and crew.
1. Be creative, and use humor
It's many a "Cosby" fan's favorite episode. Cliff orchestrates a house-wide lesson about the real world, enlisting the entire family to show Theo what it'd be like to be out on his own. Cliff plays a potential landlord, Clair a waitress, Vanessa and Denise employees as a modeling agency where Theo wants to work, and best of all, little Rudy is the apartment-building owner and bank-loan officer. (Cliff to Theo: "She owns this building, but she drinks heavily.")

2. Don't sugarcoat the truth
In one of the earliest indicators that the Cosbys were not typical sitcom parents, Theo brought home a bad report card and gave Cliff a maudlin speech about how his parents should accept him anyway, "just because I'm your son." In an old-school sitcom, that'd end in tears and a hug. On "Cosby," Cliff waited a perfect beat before exploding with "Theo, that's the DUMBEST thing I ever heard in my life!"

3. Don't spoil the kids
Cliff was an obstetrician, Clair a lawyer. But they taught their kids the value of a dollar. When Theo brought home the infamous $95 Gordon Gartrell designer shirt, Cliff told him flatly, "no 14-year-old boy should have a $95 shirt, unless he is onstage with his four brothers."

Sister Denise, uh, "helped" by turning her less-than-commendable sewing talents to the task.
4. Teach respect by displaying self-respect
Sondra's boyfriend-later-husband Elvin had some fairly outdated ideas about men and women's roles. And when he blundered on wrongly about feminism, Clair gave him a lecture that showed why she was a killer courtroom attorney.
5. Enforce reasonable punishments
When Denise and Vanessa fight, they don't get off scot-free, and they're both handed penalties that fit their individual lives. Denise gets her car taken away, and Vanessa her phone privileges. And Cliff can't resist throwing in another truly diabolical punishment for a fashion-hungry duo, though we get the feeling he didn't enforce that one.

6. Believe your kids
The Huxtable kids were many things, but they were generally not liars. When Clair found a joint in Theo's geography book and he said it wasn't his, another parent might have found that tough to believe. Not the Huxtables. They trusted their son, and their trust meant so much to him that he dragged the joint's owner, a bigger, tougher kid nicknamed "The Enforcer," home to make him confess. "What my parents think means a lot to me," Theo said. That kind of devotion couldn't be faked, it had to be earned.

7. Fill their lives with learning
Learning was a part of being a Huxtable. You might find yourself getting a lesson on jazz, or art, or on the 1963 March on Washington simply by sitting around the living room. And college was always expected — fictional historically black Hillman College became such a part of the show that it earned its own spinoff in "A Different World." The Huxtables led by example — education was never a chore, it was an enjoyable and undeniable part of life — even if Cliff remembered his collegiate accomplishments a little more glowingly than his professors did.
Gael Fashingbauer Cooper is the author of "Whatever Happened to Pudding Pops?" and "The Totally Sweet '90s." Follow her on Google+.