It's a common question from women after giving birth, especially with their first child: When will my favorite pre-pregnancy jeans fit again?

In the face of so many ways to get slim -- diet plans, exercise programs, juice fasts -- Jessica Alba captured the fascination of many when she revealed the secret behind her toned post-pregnancy body.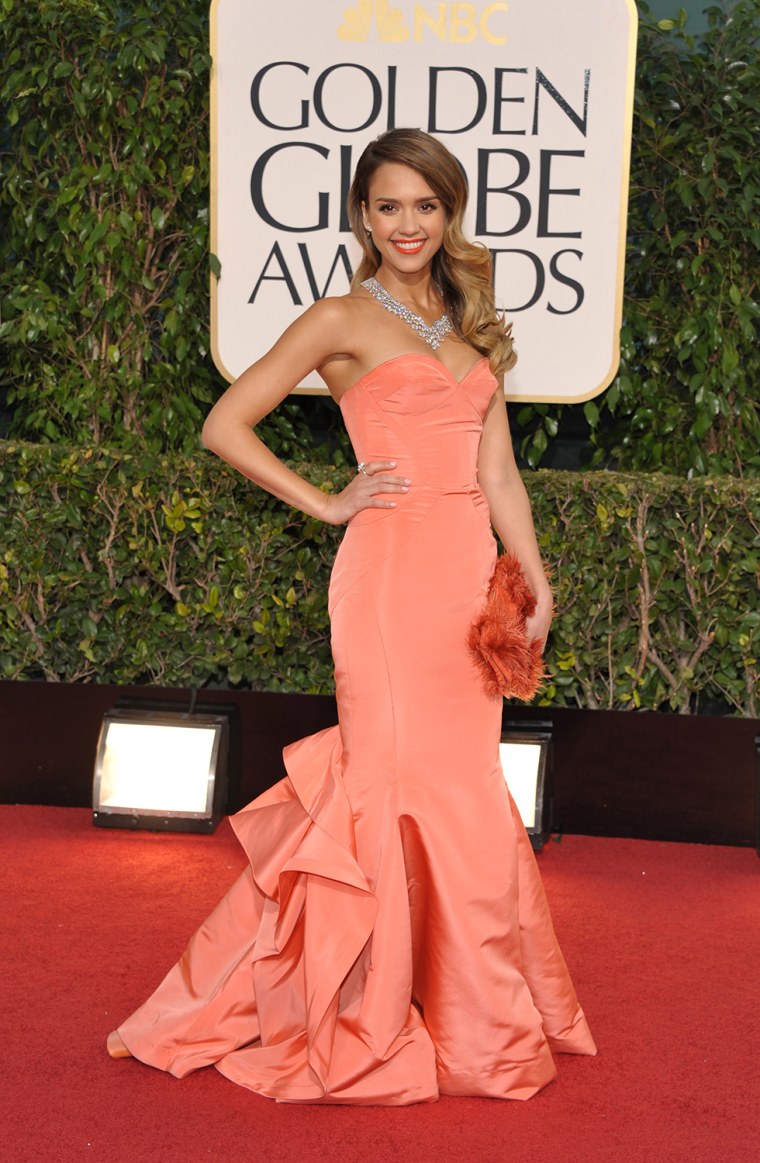 The actress, whose daughters are 4 and almost 2, told the fashion website Net-A-Porter that she wore not one, but two girdles to help get her shape back.

"It was brutal; it's not for everyone," Alba, 32, told the website. "I wore a double corset day and night for three months. It was sweaty, but worth it."
Abdominal compression garments like corsets and binders that tightly pull in the tummy after childbirth have been around for decades, if not longer. The products, also used after surgery, have gained popularity as manufacturers tout myriad benefits like helping to shrink the postpartum belly, waist and hips.
The garments were commonly worn by the Hispanic women that Cecilia Jevitt treated in Florida for three decades as a certified nurse midwife. But Jevitt, who now directs the midwifery education program at Yale, has seen them grow in popularity among all women in the last three to four years.
"Wearing a binder or some sort of corset postpartum has become very popular for mothers of all kind," said Jevitt, who attributes their wider use in part to celebrities promoting them. "Promises are being made by manufacturers that this speeds postpartum recovery and that you can effortlessly gain back your abdominal muscle tone," she added.
"Physiologically, it doesn't make sense to me," she said, though there's no harm in wearing one.
Jevitt recommends her patients wear them for six to eight weeks after delivery for comfort and support, especially for women who had a cesarean section or are obese.
"Wearing an external binder or corset gives the muscles support while they're healing postpartum," Jevitt said. "It doesn't make mothers magically lose weight."
Kristen Alfred started wearing a Belly Bandit belly wrap about a week after she had her first child on April 2. Alfred, 28, wore one daily for about two weeks "to help push everything back into place." She thinks it helped her get back into her jeans in about two weeks more quickly.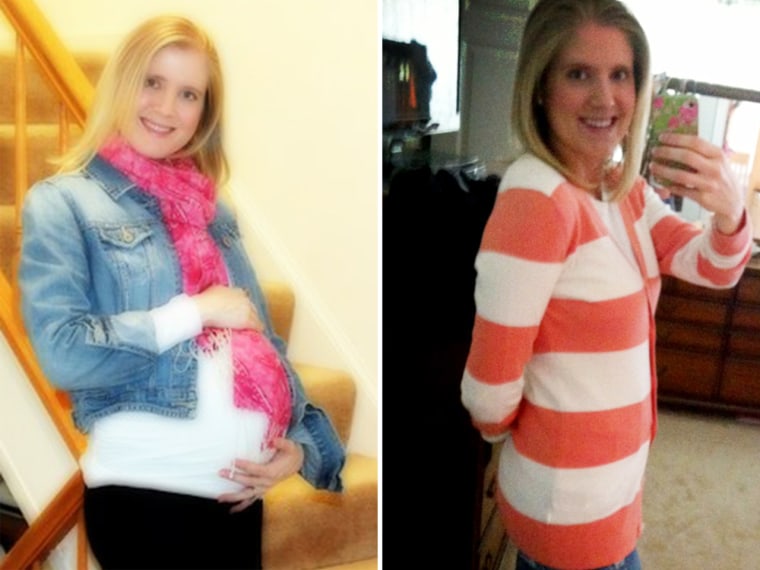 "I felt a little more confident because you get that pooch after," said Alfred, of Springfield, Va. "It helps hold all of that in."

Dr. Iffath Hoskins also recommends binders to her patients to help them feel more comfortable after delivery, when some of the pregnancy aches and pains in the lower back and abdomen can linger. The garments provide support to those lower areas of the body, which can make it easier to be active.
"It's helpful if you're bending down and picking up the baby off the changing table," says Hoskins, a high-risk obstetrician at New York University.
"It's a very credible option," Hoskins added. "It should be considered in circumstances where the patient's comfort is an issue. It's not going to get you to a model-like figure. That's not the intention."
Hoskins does feel that a wrap can help the lax abdominal muscles return to their previous shape by pulling the muscles and skin closer together, which could help get those jeans buttoned a little sooner, but how much sooner is the question.
"The binder is helping fake the muscles out," Hoskins said. "It's helping keep the muscle in that pre-ninth-month pregnancy position."
While Alba apparently wore her corsets all the time, Hoskins says the garments are best worn during waking hours when women are most active. And while some wraps have velcro panels that let women adjust them for tightness, Hoskins said they should not be worn so tightly that wearers can't take a deep breath.
"I don't think there's any downside to it if it's used correctly," Hoskins said. "If you put it on too tight, it's not safe."
The only possible way Hoskins could imagine a compression garment helping women lose weight would be if the corset is so tight that they feel full after just a few bites and eat less.
"You're going to get into your pants by losing weight," she said. "The binder is not making you lose weight. It's making you feel or look thinner."