/ Source: TODAY Contributor
The thought of a child dying alone in a hospital bed is one former bereavement nurse Cori Salchert finds unacceptable.
Salchert fosters and adopts children in her home state of Wisconsin who have a terminal or life-limiting illness. While sheknows she cannot make a difference in the life of every sick child whose parents cannot or will not take care of them due to their conditions, she has made a great difference in the lives of seven kids who would otherwise have no one.
Salchert and her husband Mark, who have eight biological children, first adopted a daughter, named Emmalyn, in 2013. The infant was born without the right or left hemisphere of her brain, and was given a grim prognosis by her doctors. Still the family brought Emmalyn home, caring for her for fifty days before she died in Salchert's arms in their dining room.
Never miss a parenting story with the TODAY Parenting newsletter! Sign up here.
In 2014, the Salcherts took in Charlie, a 4-month-old with irreversible brain damage due to lack of oxygen in his brain. Not expected to live past age two, Charlie has thrived under the Salchert's care, recently celebrating his third birthday.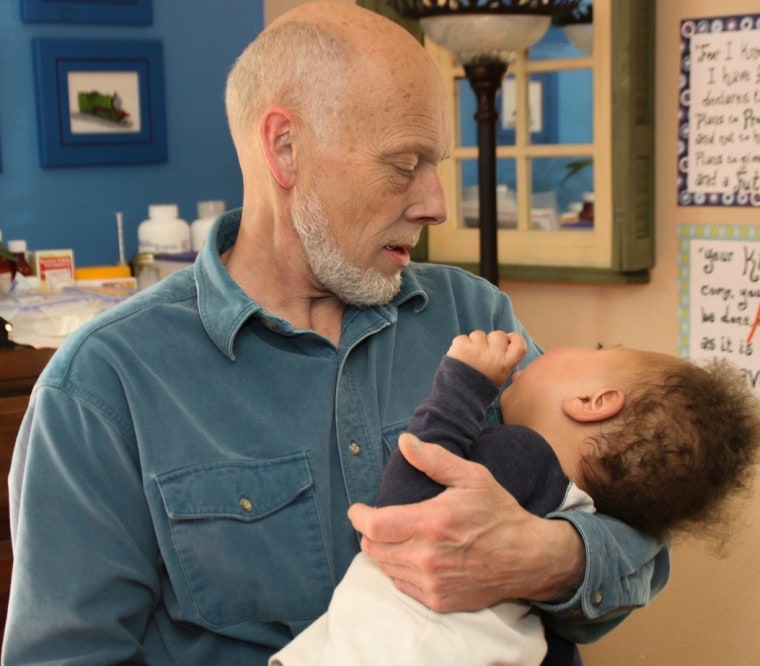 "Every day we live like he's living," Salchert told TODAY. "When he actually is dying, then we will roll with what's necessary, but in the meantime we are living like Charlie is living."
Additional foster children, all with varying diagnoses and outcomes, have passed through the Salchert's home. In an upcoming memoir titled "I Will Love You Forever," Salchert shares the joy and heartache she and her family have experienced as a result of opening their homes and hearts to children with such unique needs.
"We invest deeply, and we ache terribly when these kids die, but our hearts are like stained-glass windows," Salchert wrote in a 2016 essay for TODAY. "Those windows are made of broken glass which has been forged back together, and those windows are even stronger and more beautiful for having been broken."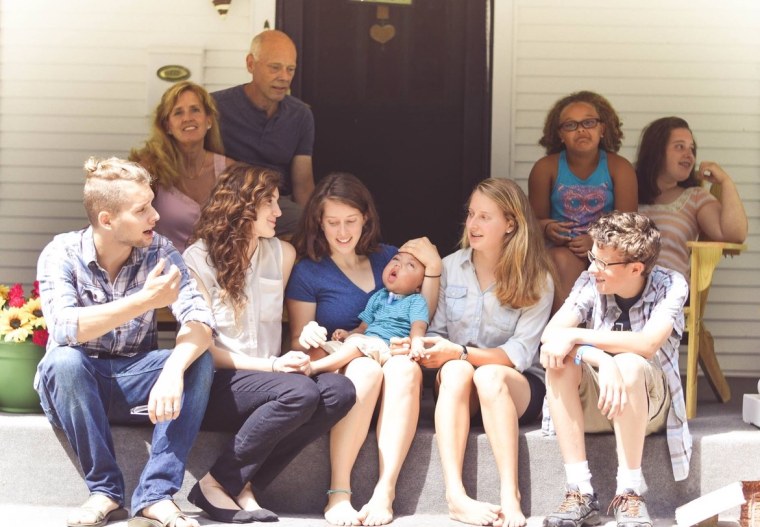 Through her work with her own "hospice babies," Salchert has also made connections in her community and around the world, helping grieving parents and caretakers live life to the fullest both before and after the loss of a child.
"When we're told in everything give thanks — oh boy, it's so hard to do when it's situations like these," said Salchert. "But it's about drawing close to God and not shoving him away, and knowing giving thanks makes it easier to bear."
"Dying is something we can't change, but the ability to cope well with it is possible and that is wonderful."