Jordan Perkins says a prayer with his children every day before he begins work at the Cleveland County Sheriff's Office in North Carolina.
Last week, his wife, Kelsie Perkins, snapped a picture of him in prayer as their 3-year-old daughter and 1-year-old son sat on his lap — their eyes closed and hands clasped in prayer — inside the front seat of his patrol car.
When Kelsie posted it to her Facebook page, her husband's employer saw it and asked for permission to share it. It has since been shared several thousand more times.
"It shows a human side, that officers have families, just like everybody else, that they have to come back home to," Captain Joel Shares, a Sheriff's Office spokesman, told TODAY.com. "We're just like everybody else, except we have a badge and a gun."
Kelsie said she and her deputy husband, who has been with the force for the last year and a half, emphasize the importance of prayer in their family.
"The kids don't know the dangers of his job, but it's something we do, for God to help him with the decisions that he has to make, to have compassion on the people that he's going to help, whenever he goes into work," she told TODAY.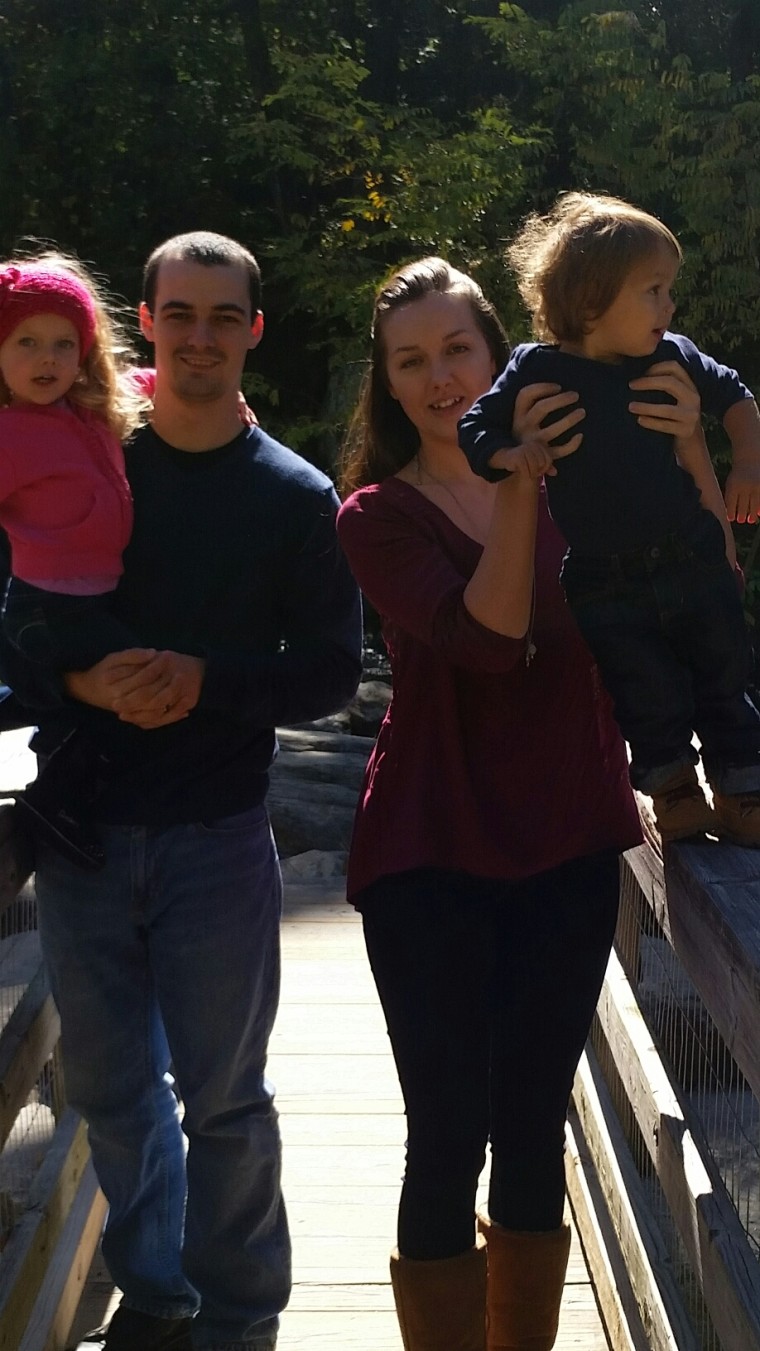 The family also prays before dinner and bedtime, and the couple try to emphasize to their kids that prayers should be a part of daily life and "not just whenever something goes wrong." That's partly why Perkins has been so surprised by the viral response to her photo.
"I honestly don't understand. For us, that's something very normal, and I know we can't be the only family that prays with an officer before he goes into work," she said. "It's really amazing how God has used the photo to touch so many people and inspired them to pray not only for our family but for other officers that they don't know."
Follow TODAY.com writer Eun Kyung Kim on Twitter.