As your children's birthday party invitations collect in the mailbox, it's hard not to see the gift expenses adding up too. But instead of dreading the upcoming classmate birthday boom, you can be prepared for it with these money-saving gift ideas. TODAY contributor and ToyPortfolio.com founder Stephanie Oppenheim shows us great presents for any type of kid — all for under $15!

For the artist:
Alex Bling Bangles Activity Kit, $14.95  
By simply embellishing the bracelets with sticky gem strips and colorful floss, kids ages 7 and up can create a collection of six different sparkly bangles — no complex weaving or bead-work required.

Creativity for Kids WoW! Wiggly Eyes, $12.99 
With this fun and crazy kit, kids can use more than 200 self-adhesive wiggly eyes (plus accessories like stickers, hair clips, pom-poms and jewelry items) to decorate anything from cards to boxes. The set comes with instructions and ideas, but kids 5 and up are free to come up with their own creative designs. 

Creativity for Kids Duct Tape Water Bottle, $14.95 
Duct tape is a fun and creative item to add to crafts, and a reusable water bottle is a great way to get kids thinking green. This kit combines the two, and includes a BPA-free, 20-ounce plastic water bottle, stickers and six rolls of colorful duct tape for kids to personalize and decorate with. For children ages 6 and up.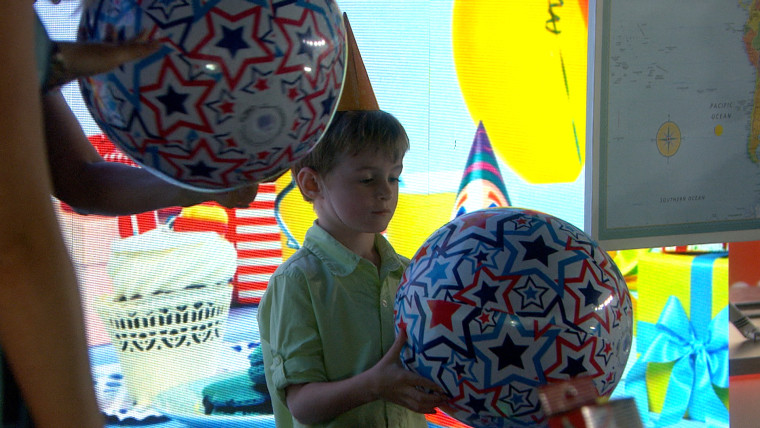 For the outdoors lover:

Poof Slinky 7.5 Foam Soccer Ball or 9.5 Foam Football, $10.99   
A soft, safe soccer ball or football that's perfect for that sporty birthday boy or girl. Give it to them inflated for a ready-to-use gift! Recommended for children ages 5 and up. 

HearthSong LED Light-Up Beach Ball, 2 for $12.98
A cool, outdoorsy present that will keep the fun going, day or night! 

Dip Stix Giant Bubble Grab & Go Kit, $14.99
Bubbles are fun at any age, and kids will love making their own super-sized ones thanks to this fun gift!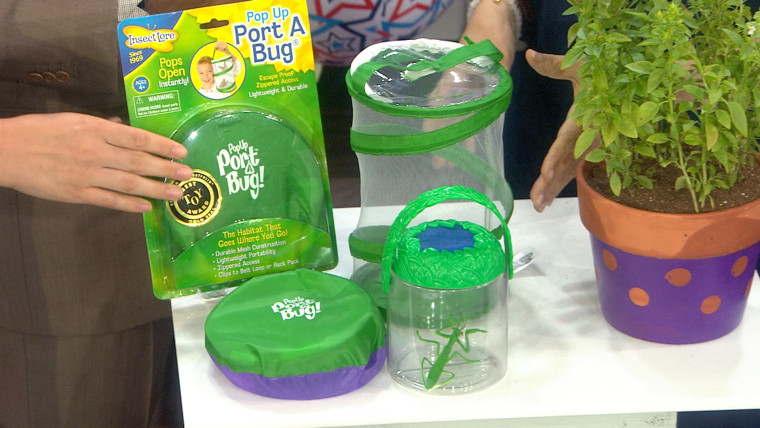 For the nature lover: 

Insect Lore Pop-Up Port-a-Bug, $9.99
This portable contraption allows kids to catch bugs (for short-term captivity, of course) and watch them through the pop-up mesh container while letting the insects get some air. When not in use, it can be compressed and clipped onto clothes — great for bringing along on hikes or outdoor adventures. 

Insect Lore Big Bug Magnifying Jar, $12.99
This gift will get kids up close and personal with nature. It includes a bucket for containing the insect and a giant, shatterproof 3x magnifying lens on top to give them a better look at the bug. The container has an easy-to-grip handle and air holes to let the bugs survive — but kids should be encouraged to let the insect go after examining it.
A plant gift, under $15
For less than $15, you can give the nature-loving kid a big plant, like tomatoes, or some small herbs and tools they can use to start their own miniature garden. And for a creative touch, add a plant container they can paint and personalize. 
For the globe trotter: 

Rand McNally World Map or USA Map (50-inch x 32-inch), $11
Perfect for kids with a love for travel or geography, this gift will get them excited about the world around them. Include stickers, so kids can track places they've studied, been to or want to someday visit.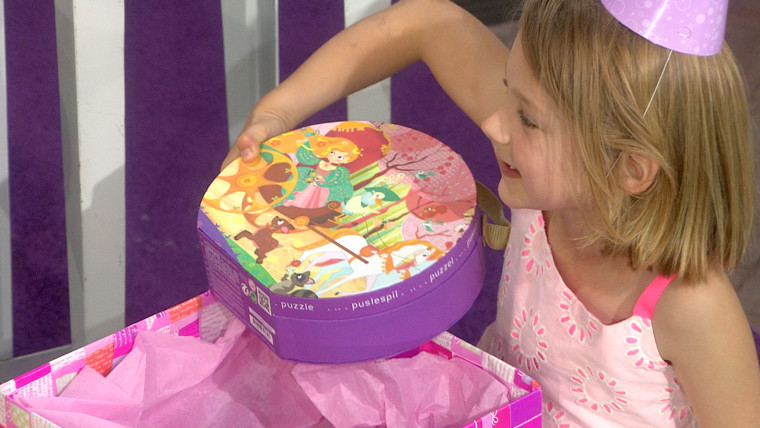 For the gamer and puzzler: 

Janod Princess Carriage Puzzle, $14.99
This 54-piece, colorful puzzle comes in a pretty decorative case, and is perfect for all little birthday princesses. 

eeBoo 64-Piece Puzzles (15-inch x 15-inch), $11.95
A new collection that offers four different varieties and features the awesome, storybook-like illustrations of Melissa Sweet. 
Gamewright Sushi Go!, $12.95
A fun, quick card game where kids earn points by making the best sushi combinations as fast as possible. Great for those who like strategy games, or just have a competitive nature! For kids ages 8 and up. 

Educational Insights Diggity Dogs Game, $14.95
Young dog-lovers help pooches find their bones in this preschool matching game. The first to find three matching bones wins! Recommended for kids ages 4 and up.