Are you one of the cool moms?
Chances are you don't think so... but someone else might.
A new song parody of Echosmith's "Cool Kids" by two Texas moms perfectly captures that outside-the-circle feeling you sometimes get around other moms. There's nothing like having kids to make you feel like you're the one who's back in junior high, worried about cliques and fitting in.
I see them talking in the car line
With their J. Crew style.
They all have fancy haircuts
Haven't done mine in a while...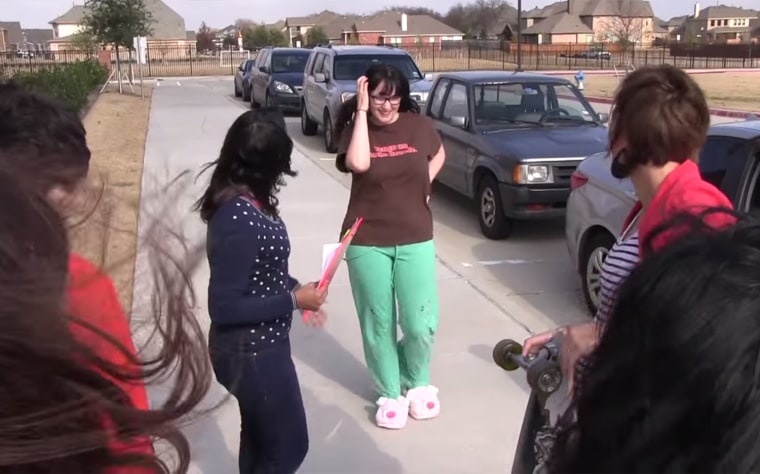 The brilliant thing about the video is that everyone gets a chance to sing. Well, to lip-synch. Yes, even the J. Crew moms with the fancy haircuts feel like they're not one of the "cool moms." 

I wish that I could be like the cool moms
'Cause all the cool moms wear Lululemon...

Oof. Call me shallow, but I've had exactly this thought. After kindergarten dropoff I navigate through clumps of moms in their Lululemon workout clothes, casually chatting while I scuttle off to the subway and work. They all seem to know each other. They seem like the cool moms.
But what do they see when they look at me, going to work at The Today Show? Do they look wistfully at my work clothes and imagine that I'm off to a glamorous day of high-powered meetings with Matt Lauer (alas, I only wish). Could they think that I'm actually the cool mom?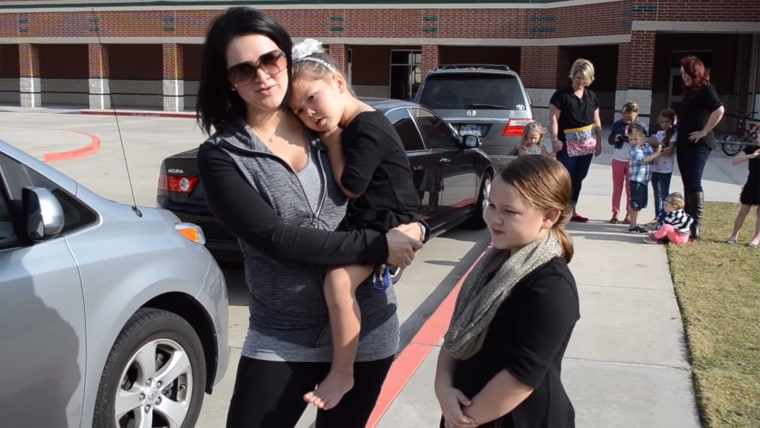 "Even the people we think are cool are probably having those same insecure thoughts," says Eden Morris, a Houston mom of four, and one half of the "Laughing Moms" team that created the video. 
"I've been a working and a stay-at-home mom, and you do always think the grass is greener," says Laughing Moms co-creator Alisha Merrick, mom of three. "We're all so much more alike than we sometimes feel. We all need to be a little bit nicer to ourselves and to each other."
I wish that I could be like the cool moms
'Cause all the cool moms all have a cool blog.
I wish that I could be like the cool moms, like the cool moms.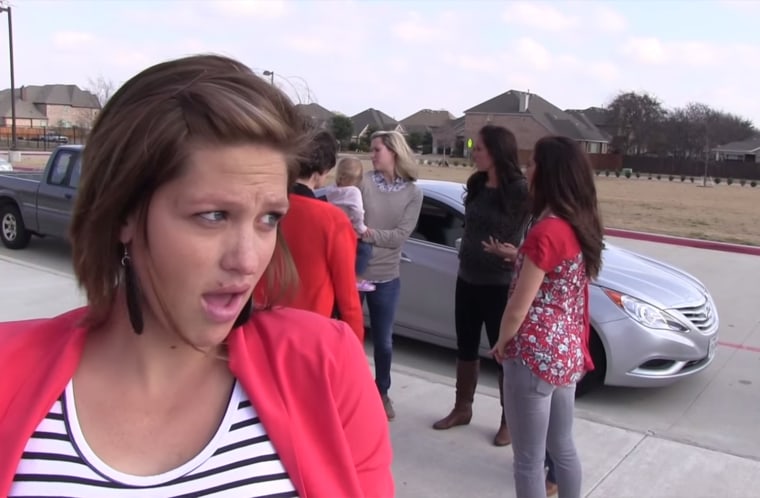 So, if we're all cool moms, how do we all shake those junior-high feelings of insecurity? It starts with us. Next time you're talking with your friends, look around and take a step back. Is there someone else you could include? Someone on the outskirts, or maybe passing by? Widen the circle.
If you're the one passing by, head down, wishing you could be one of the cool moms — chin up. Look 'em in the eye. Smile.
We're all cool moms... even if our kids don't think so.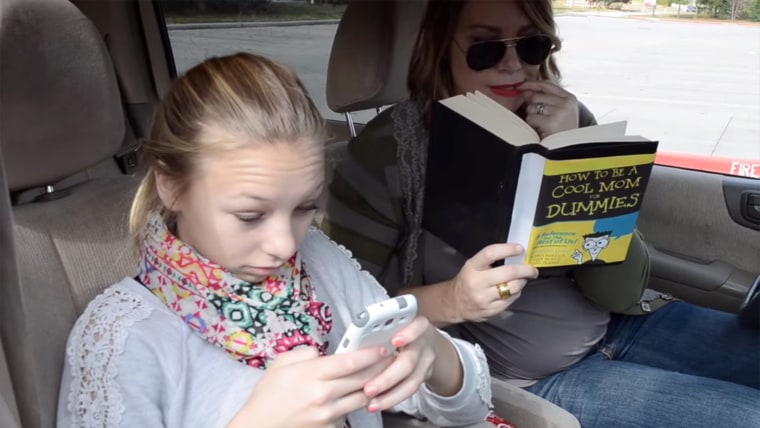 Rebecca Dube is the senior editor of TODAY Parents. She thinks you're a cool mom.